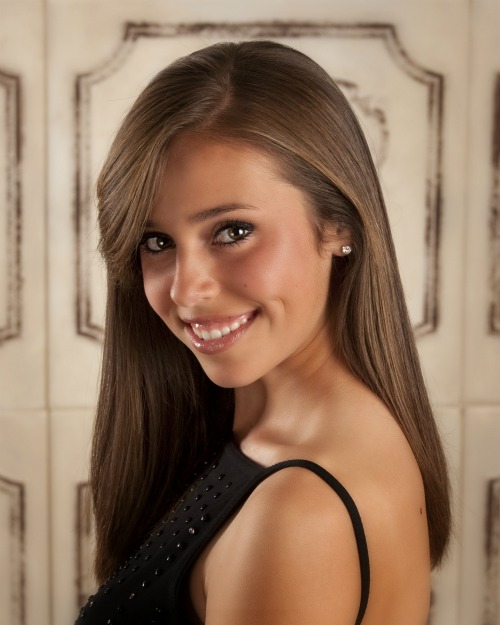 Jackie Foster
Poway, CA
E-MailRésuméBorn:
1995
Height:
5' 7"
Weight:
120
Hair:
Brown
Eyes:
Hazel
Videos:
http://www.youtube.com/user/95missbroadway?feature=watch
http://www.youtube.com/user/JackieTFoster?blend=1&ob=0
Reviews:
13 the Musical
Les Miserables
Little Women: The Musical
Bio:
Jackie is a 16-year old who attends Poway High School in Poway, CA. She has performed in over 20 musicals throughout San Diego, including productions with North Coast Rep, CCT, CYT, BTAA, PaccoArts and Poway High School. Some of her favorite roles include Rosie in Bye Bye Birdie, Eponine in Les Miserables, and Dorothy in the Wizard of Oz. She has also performed in the Civic Theatre with the San Diego Opera in their productions of Turandot and Tosca. Jackie enjoys songwriting, recording and performing many genres of music, including pop, rock, jazz, gospel, classical and Broadway. In 2011 and 2012, she was awarded a full scholarship to attend the 5-week Summer Performance Program at the Berklee College of Music in Boston. Jackie contributes her time and talent by singing at the American Cancer 'Relay for Life' fundraisers, at the Ronald McDonald House, and other public venues. As the current Miss Teen Poway 2011, she enjoys volunteering at numerous charitable and community events in Poway and San Diego county.