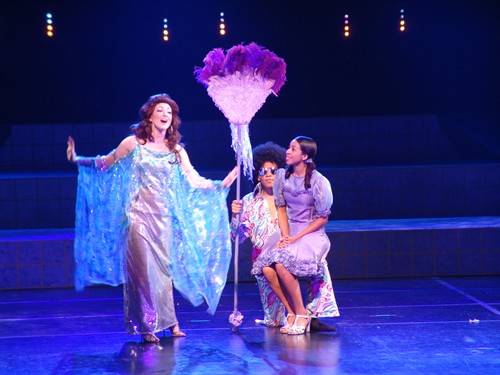 The Show:
He's the Wiz and he lives in Oz, and Dorothy has to Ease on Down the Road of yellow bricks to see him in this Motown version of L. Frank Baum's classic fantasy The Wizard of Oz. Along her path back Home she'll encounter groovy good witches and the evil witch Evillene, tornado dancers and Munchkins and psychedelic Ozians, and of course her three iconic friends. One made the day before yesterday with straw but no brain, one made with tin but no heart who needs someone to slide some oil to him, and one made out of flesh but no spine who claims to be a Mean Ole Lion. But all three made with a lot of soul in William F. Brown's (book) and Charlie Smalls's (music and lyrics) 1970s re-imagining of Oz.
The Production:
Director Bobb Cooper and his team pull out all the stops for this big, splashy, and hilarious production of The Wiz. The visuals are highlighted by beautiful and original costumes by Karol Cooper including the psychedelic, hoopy munchkins, and also literally highlighted by the sensational effects created by Lighting Designer Michael Eddy.
Working within all the razzle dazzle is an exceptional cast led by Asijah Pickett as Dorothy, reprising her award-winning portrayal just a few months before in Greasepaint Youtheatre's remarkable production of The Wiz, and wowing audiences with her sonorous vocals and a portrayal of Dorothy that captures both the wonder and humor of her adventures. Her Scarecrow is the dynamic actor, dancer, and singer Cameron Jones. While Josh Hedeby impresses with charisma and choreography as the dancing Tinman who delivers a great Slide Some Oil to Me and who isn't afraid to flip his axe into the air like a baton (once when he catches it by the blade, the cowardly Lion quips, "That looked like it hurt," although him being made of tin we're assured it didn't). Speaking of the Lion, Brad Cashman is a riot whether trying to intimidate with his Mean Ole Lion boxing moves (before being decked by Dorothy), smoothly enjoying the flirtations of some lovely poppies, being properly cowardly, or finding a bit of courage in singing a gorgeous duet of Be a Lion with Dorothy.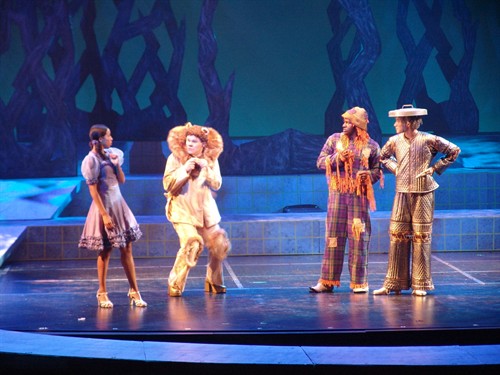 And what would a trip to Oz be without some witches and wizards? Kimberly Carson is hilarious as a magic-impaired Addaperle who's always ready with an aerosol can of foot deodorizer for the Wicked Witch of the East's magic silver slippers (and she uses the aerosol amply for Dorothy's old shoes as well), while also delivering a great performance of He's The Wiz with her excitedly devoted munchkin followers. Emmanuel Aire is The Wiz of whom she sings, playing with the foursome when they come to visit his great and powerful façade, offering excellent reactions as the humbug in his pajamas during Who Do You Think You Are?, and sermonizing up something fierce as he says his farewells to his Ozians. The talented Rhetta Mykeal transitions nicely from Addaperle in Greasepaint's production to an amusing and intimidating, no-nonsense and No Bad News Evillene. While Jessica Arnold turns in a memorable Glinda, making her bubbly entrance with quite an entourage, playing to her fans and enjoying her celebrity status to the max.
Surrounding them all is a top-notch ensemble including charming munchkins, dashing tornado dancers, taunting crows, a snappy Yellow Brick Row quartet, coquettish poppies, groovy Emerald City Citizens (with Maxx Carlisle-King turning in a hysterically creative cameo as a very Southern and very gay Gatekeeper), and a large phalanx of Winkies who turn in a lively and inspiring Brand New Day. All combining to make Dorothy's gorgeous singing of Home all the most bittersweet.
Performed June 8 - 24, 2012
Rob Hopper
Facebook
Instagram

Executive Director
National Youth Arts
~ Cast ~
Add Artist Page
Aunt Em: Jennie Rhiner
Dorothy: Asijah Pickett
Uncle Henry: Dakota Johnson
Tornado/Poppies:
Adia Bell
Hannah Blaile
Carly Makani Copp
Liz Grannis
Carly Grossman
Tequasia Harris
Ally Lansdowne
Adeyinka Shonaike
Munchkins/Kalidahs:
Jake Bonar
Riley Glick
Alexandra Kirby
Eliza Parker
Jacob Patch
Amir Scott
Charlie Siegel
Jenaiya Wheatle
Maddie Wilmink
Isabella Wisdom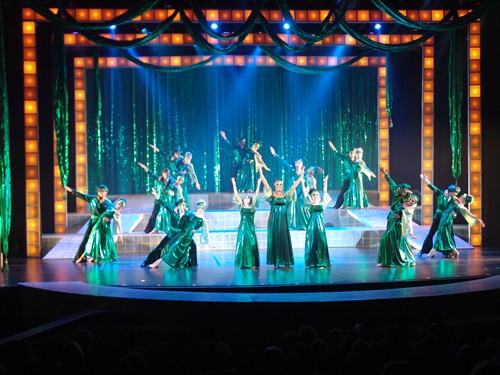 Addaperle: Kimberly Carson
Yellow Brick Road:
Joshua Dunn
Tequasia Harris
Adeyinka Shonaike
Elijah West
Scarecrow: Cameron Jones
Crows:
Payton Bioletto
Adam Hays
Jessica Pauley
Jahnay Pickett
Maddy Rathbun
Jessica Sinodis
Tinman: Josh Hedeby
Lion: Brad Cashman
Field Mice:
Payton Bioletto
Jessica Pauley
Maddy Rathbun
Jessica Sinodis

Gatekeeper: Maxx Carlisle-King
Emerald City Citizens: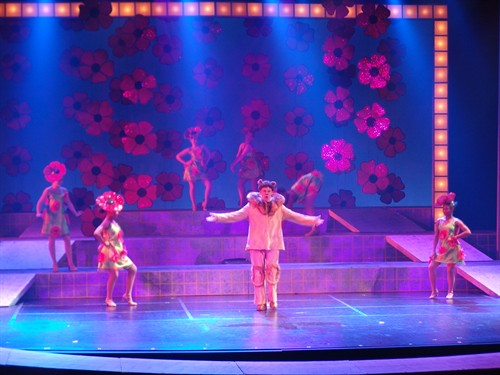 John Batchan
Maxx Carlisle-King
Carly Makani Copp
Elise Daniells
Joshua Dunn
Ramona Epke
Clare Emmert
Donovan Fiore
Carly Grossman
Tequasia Harris
Ira Hill
Dakota Johnson
Ally Lansdowne
Sierra Leverett
Carly McClain
Conner Morley
Alex Partida
Alyssa Shea
Adeyinka Shonaike
Elijah West
Ali Whitwell
The Wiz: Emmanuel Aire
Evillene: Rhetta Mykeal
Winkie A:
John Batchan
Adia Bell
Hannah Blaile
Maxx Carlisle-King
Elise Daniells
Josh Dunn
Ramona Ekpe
Clare Emmert
Liz Grannis
Ira Hill
Dakota Johnson
Sierra Leverett
Carly McClain
Alyssa Shea
Eli West
Ali Whitwell
Lord High Underling: John Batchan
Soldier Messenger: Anand Khalsa
Lead Monkey: Donovan Fiore
Monkeys:
Adam Hays
Ira Hill
Carly McClain
Alex Partida
Jahnay Pickett
Ali Whitwell
Winkie B:
Payton Bioletto
Jake Bonar
Carly Makani Copp
Donovan Fiore
Riley Glick
Carly Grossman
Tequasia Harris
Adam Hays
Alex Kirby
Ally Lansdowne
Connor Morley
Eliza Parker
Alex Partida
Jacob Patch
Jessica Pauley
Jahnay Pickett
Maddy Rathbun
Amir Scott
Adeyinka Shonaike
Charlie Siegel
Jessica Sinodis

Jenaiya Wheatle
Maddie Wilmink
Isabelle Wisdom
Glinda: Jessica Arnold

Director: Bobb Cooper
Musical Director: Mark Fearey
Choreographer: Cambrian James
Costume Designer: Karol Cooper
Lighting Designer: Michael Eddy
Scenic Designer: Bobb Cooper, Gregory Jaye
Technical Director: Tom Holmberg
Production Stage Manager: Kristian Rarig