TTHE SHOW:
Beatrice and Benedick are two proud and strong personalities that clash outwardly while unrealized love simmers just beneath the surface. Meanwhile, Claudio and Beatriceís cousin Hero are fully aware of their love for each other as they plan their wedding. But even as benign gossip by their friends drives Beatrice and Benedick together, cruel gossip shatters the wedding of Hero and Claudio. Hero charged with an affair by the deceived Claudio, itís up to Beatrice and Benedick to set things right (along with a foursome of intrepid Keystone cops) in this masterful Shakespearean blend of comedy and drama.
THE PRODUCTION:
Greasepaint Youtheatre delivers a strong portrayal of this seldom performed Shakespearean comedy. Director Jodie Weiss sets it in the jubilant days shortly after the end of World War II, which works well on many levels. Benedick and Claudio are relaxed and almost giddy to be back after the war, and ripe for falling in love. Itís set in the laidback port city of San Diego in a gorgeous Spanish-style villa where the wealthy Leonato lives with his daughter Hero and niece Beatrice, with Set Designer Pete Bish truly outdoing himself. The backdrop is both classical and modern. Big Band music adds to the carefree, party-like setting soon to be disturbed by the work of a cold Don John (Sawyer Bland) looking to embarrass his popular brother Don Pedro (Liam Thibeault) and hurt his brotherís friends.
Bailey Smith and Hale Stewart star as Beatrice and Benedick, adding humor with their playful banter and reactions to hearing the gossip of each otherís love, and especially nailing the sadness and anger when Hero is unfairly accused, drawing them further together on another level. Katie Rodin is charming as Hero, and Patrick Steward is completely head-over-heels charmed by her. Heíse also extremely sensitive to any hint his feelings may not be requited Ė making his quick belief in her unfaithfulness feel all the more real.
The rest are nicely cast including Alex Tuchi and Liam Thibeault as thoroughly likeable old friends Leonato and Don Pedro, with Sawyer Bland as a thoroughly unlikeable Don John. Sophia Drapeau and Allison Steward are fun and amusing as they join with Hero to convince the eavesdropping Beatrice that Benedick has confessed his love. Adding much comedy throughout are the foursome of the townís constable Dogberry played by the great physical comedian Thomas Steward, the hilariously expressionable Talya Ginsberg as his right-hand woman, and their two bumbling, occasionally nervous, eventually brave, and always humorous watchmen Molly Joseph and Andy Wissink. Keegan Luther and Kelsea Ray get a charismatic rush conspiring in Don Johnís schemes, but when the scheme results in unexpected tragedy, Keeganís despair is deeply felt. The cast as a group powerfully nail the scene when Hero is humiliated at the altar, as well as delightfully nailing the scene when they all reunite for a far different wedding.
Performed September 4 - 13, 2015
Rob Hopper
Facebook
Instagram

Executive Director
National Youth Arts
~ Cast ~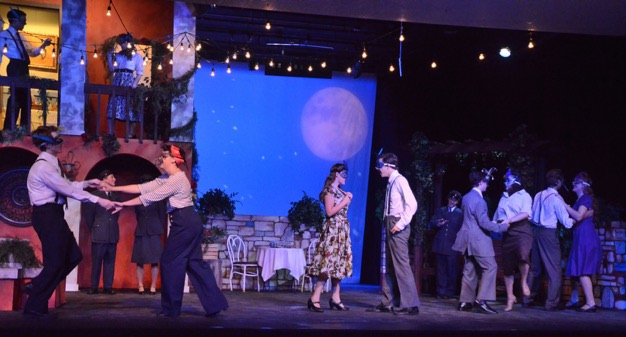 Add Artist Page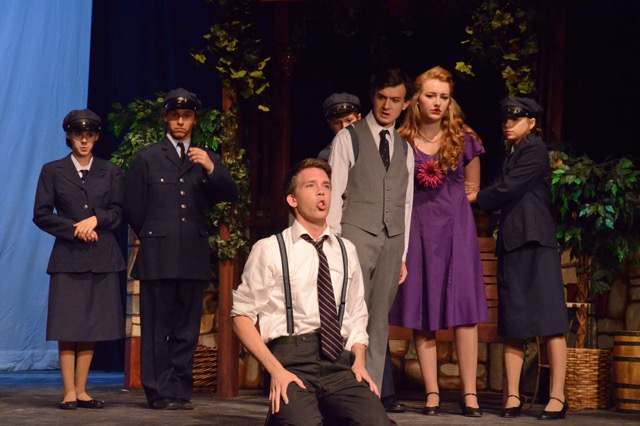 Beatrice: Bailey Smith
Benedick: Hale Stewart
Hero: Katie Rodin
Claudio: Patrick Steward
Ursula/Sexton: Sophia Drapeau
Margaret: Allison Steward
Leonato: Alex Tuchi
Don Pedro: Liam Thibeault
Don John: Sawyer Bland
Friar: Audra Hoover
Dogberry: Thomas Steward
Borrachio: Keegan Luther
Verges: Talya Ginsberg
Antonia: Tatum Hanks
Conrad: Kelsea Ray
Watchman: Molly Joseph
Messenger/Seacole: Andy Wissink

Director: Jodie Weiss
Choreographer: Dilcia Yvonne Yanez
Stage Manager: Rebecca Courtney
Costume Designer: Paul Snatic
Set Designer: Pete Bish
Lighting Designer: Bob Nelson
Sound Designer: Pete Bish
Props Designer: Maria Amorocho