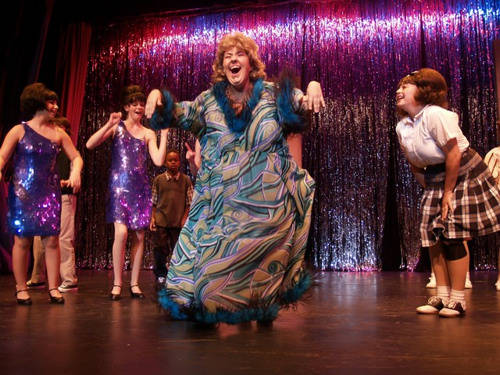 THE SHOW:
Music by Marc Shaiman, Lyrics by Scott Wittman and Marc Shaiman, and a book by Mark O'Donnell and Thomas Meehan. Based on the 1988 John Waters film Hairspray.
Big hair, big dreams, and big belly laughs collide in Hairspray – an outrageously funny and at times powerful musical that won a whopping eight Tony Awards in 2003 including Best Musical. One of the few musicals that truly succeeds at all levels with great music, dancing, and both a fun and inspiring story. It's a story set in Baltimore during the early 1960s and centered on Tracy Turnblad, a teenage girl who dreams of dancing on The Corny Collins Show, Baltimore's own television dance show. But she's meeting some resistance from a mom-and-daughter prima donna pair who poke fun at Tracy's weight. And she's getting even stiffer resistance when she wants to integrate the television show, eliminating the one-day-a-month "Negro Day" and making every day "Negro Day."
THE PRODUCTION:
Carlsbad Community Theatre welcomes us back to the Sixties with Hairspray under the direction of Eric Hellmers and aided by a number of dazzling period costumes by Janet Pitcher. This flashback is a little quicker than usual with the "junior" version of the show, cutting a few of the numbers including I Can Hear the Bells and Timeless to Me, but Eric Hellmers' team and the cast ensure that it's a short and sweet trip.
Tracy Turnblad (Maddie Aldecoa) and that cast kick it off with a great intro to Baltimore. Maddie has a strong voice and infectious personality as the center of the story. Her mother Edna is played by Michelle Travis who is delightful as she steps out of her comfort zone in Welcome to the Sixties. Jeff Wattner is amusing as Tracy's corny dad Wilbur, unfortunately not seen enough in the junior version. And Breanne Lehman is hilarious as Tracy's dorky and ditzy best friend Penny Pingleton, a character she inhabits with marvelous personality and physical comedy.
A few other highlights include Brad Nelson as teen idol Link Larkin who shines in the diverting Without Love with Tracy. Allie DeGour and Lydia Schmidt give nicely evil performances as the mother-and-daughter mean girls who help lead a great Mama, I'm a Big Girl Now number with Tracy, Edna, Penny, Prudy Pingleton (Hannah Gelbart) and later joined by a bunch of squabbling mother-daughter duets. Bryce Gallagher does a groovy Run and Tell That, charismatic Emme Roberts makes a splash as Little Inez, and Sierra Gonzalez leads a powerful I Know Where I've Been.
The cast as a whole creates a fun and energetic Nicest Kids in Town led emceed with flair by Corny Collins (Ryan Yates), welcomes us with style to the Sixties featuring The Dynamites (Miranda Colvin, Arianna Riel, and Grace Kellett), and brings it all home in a big and lively You Can't Stop the Beat.
Performed November 14-16, 2014
Rob Hopper
Facebook
Instagram

Executive Director
National Youth Arts
~ Cast ~
Add Artist Page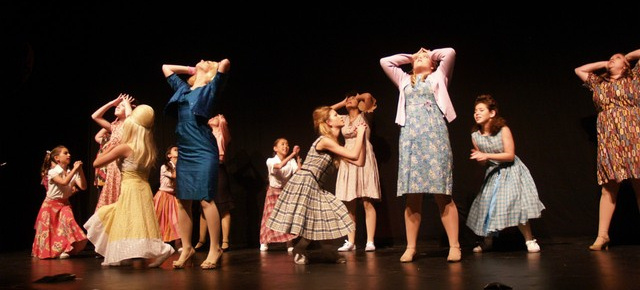 Tracy Turnblad: Maddie Aldecoa
Edna Turnblad: Michelle Travis
Velma Von Tussle: Allie DeGour
Penny Pingleton: Breanna Lehman
Motormouth Maybelle: Sierra Gonzalez
Amber Von Tussle: Lydia Schmidt
Link Larkin: Brad Nelson
Seaweed J. Stubbs: Bryce Gallagher
Prudy Pingleton: Hannah Gelbart
Wilbur Turnblad: Jeff Wattner
Corny Collins: Ryan Yates
Little Inez: Emme Roberts
Mr. Pinky: Nathan Lu
Dynamites:
Miranda Colvin
Arianna Riel
Grace Kellett
Principal: Madison Luciani
Lorraine: Torrey Chandran
Gilbert: Marcus Montes

Cindy Watkins: Maya Alexander
Matron: Cassandra Nesbit
Male Guard: Johan Swaniker
Gym Teacher: Nicole Less
Beatnik Chick: Aspen Hancock
Newscaster: Hannah Vigil

~ Council Members ~
Lou Ann: Kaylen Lash
Tammy: Kira Davis
Fender: Marlowe Morris
Sketch: Mikayla Elliott
Shelley: Elle Zdravecky
Brenda: Brianna Welton
IQ: Belle Flanegan
Barb: Camryn Cox
Madison: Madison Luciani

~ Ensemble ~
Allison Tanita
Aspen Hancock
Brian Nelson
Cassandra Nesbit
Hannah Vigil
Jocelyn Lash
Johan Swaniker
Madison Luciani
Marcus Montes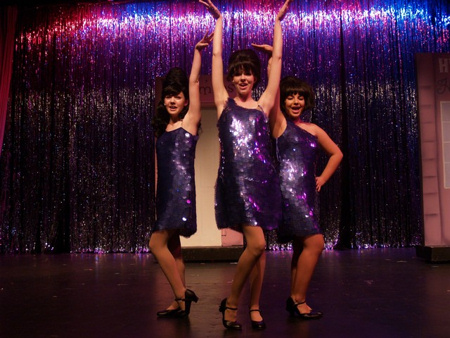 Maya Alexander
Nicole Less
Torrey Chandran

~ Citizens of Baltimore ~
Hannah Gelbart
Nathan Lu
Miranda Colvin
Arianna Riel
Grace Kellett
Allison Tanita
Aspen Hancock
Brian Nelson
Cassandra Nesbit
Hannah Vigil
Jocelyn Lash
Johan Swaniker
Madison Luciani
Marcus Montes
Maya Alexander
Nicole Less
Torrey Chandran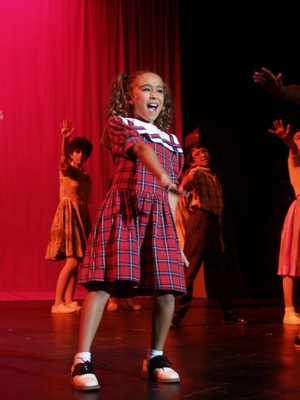 ~ Dollhouse Dancers ~
Miranda Colvin
Arianna Riel
Grace kellett
Aspen Hancock
Hannah Vigil
Madison Luciani
Torrey Chandran

~ Mr. Pink's Staff ~
Aspen Hancock
Hannah Vigil
Madison Luciani
Maya Alexander
Torrey Chandran

~ Staff/Tracy's Fan ~
Allison Tanita
Brian Nelson
Cassandra Nesbit
Johan Swaniker
Jocelyn Lash
Marcus Montes

~ Mothers and Daughters ~
Allison Tanita
Aspen Hancock

Cassandra Nesbit
Hannah Vigil
Jocelyn Lash
Madison Luciani
Maya Alexander
Nicole Less
Torrey Chandran

~ Kids in Gym Class ~
Belle Flanegan
Brian Nelson
Brianna Welton
Cassandra Nesbit
Elle Zdravecky
Jocelyn Lash
Marcus Montes
Nicole Less

~ Record Shop Ensemble ~
Nathan Lu
Arianna Riel
Allison Tanita
Brian Nelson
Cassandra Nesbit
Jocelyn Lash

Johan Swaniker
Marcus Montes
Maya Alexander
Torrey Chandran

Director: Eric Hellmers
Producers: Liane Davis & Ric Henry
Musical Director: Amy McDowell
Choreographer: Aubrey Elson
Dance Captain: Kaylen Lash
Stage Manager: Suzanne Asebroek
Costume Design: Janet Pitcher
Set Design: Mike Bradford
Sound Designer: Anthony Carrasco
Light Design: Suzanne Asebroek, Megan Mahoney