Youth Performance Company
Presents
Home on the Mornin' Train
Friday, January 28- Sunday, February 13
By Kim Hines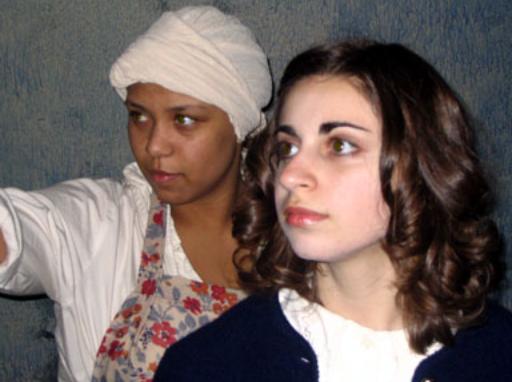 Following the paths of a young Jewish girl in WWII Germany and a young runaway slave in the deep South as they clamber for safety, Home on the Mornin' Train examines the unflagging search for freedom that unites us, even across oceans and countrysides.
Tickets are on sale now for Home on the Mornin' Train!
Contacts: Jacie Knight, Artistic Director
(612-623-9180) Sherilyn Howes, Associate Director
Show Opens: Friday, January 28, 2005
Show Closes: Sunday, February 13, 2005
Performance Location: Howard Conn Fine Arts Center
1900 Nicollet Avenue
Minneapolis, MN
Performance Times: Wednesday - Friday 10:00 am & 12:30 pm
Saturdays 7:30 pm
Sundays 2:00 pm
Fridays, February 4 & 11 7:30pm
Ticket Prices: Adult $10.00 Child $8.00
Groups of 20 or more: $7.00
Reservations: Youth Performance Company 612-623-9080
Info on the web: www.youthperformanceco.com
This activity is made possible in part by a grant provided by the Minnesota State Arts Board through an appropriation by the Minnesota State Legislature.

In addition, this activity is supported in part by a grant from the National Endowment for the Arts.