"Sleeping Beauty"
Live on the Valley Youth Theatre stage, January 21 – February 6
525 N. First Street in Copper Square (downtown Phoenix)
Choreographed by Sheryl Cooper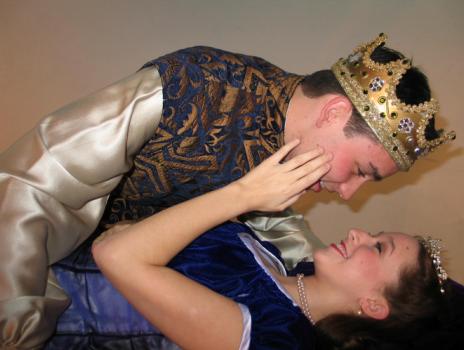 (Phoenix) – Valley Youth Theatre presents Sleeping Beauty, live on stage in downtown Phoenix, January 21 through February 6. This professional quality production is designed for the entire family. Sheryl Cooper of Destiny Dance International, and co-owner of Cooperstown eatery in downtown Phoenix, is choreographer of the production.
Valley Youth Theatre's production of Sleeping Beauty is a restoration comedy, based on the play by famed children's author Blanche Marvin (New York City's Merri Mimes), and set to Tchaikovsky's classic ballet. Directed by Bobb Cooper. Sleeping Beauty runs from January 21 through February 6, 2005 at 525 N. 1st Street in downtown Phoenix. Showtimes: Fridays @ 7pm; Saturdays and Sundays 12pm and 3pm. Tickets are $15. Call 602.253.8188 ext. 2 or visit www.vyt.com for more information.
Valley Youth Theatre's production will include some of the most talented young actors from across the valley; costumes crafted by award-winning designer Karol Cooper; and professional set and lighting design by award-winning artists.
VYT is an award-winning non-profit theatre company voted "Rep's Best Place to Get Your Child Into Show Biz" in 2003, "Arizona Parenting's Favorite Children's Theater" in 2003 by the readers and editors of the magazine and received 79 ariZoni Award-nominations honoring excellence in theatre for the 2003-2004 season.