SAN DIEGO JUNIOR THEATRE IS PROUD TO PRESENT
THE SDJT PREMIERE OF 'OUR TOWN'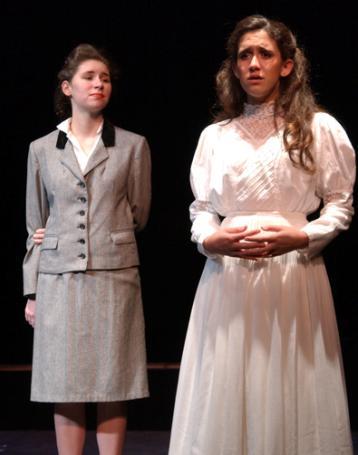 SAN DIEGO – San Diego Junior Theatre (SDJT) is proud to announce its upcoming premiere production of Our Town. The show, about life in a small New England town at the turn of the century, is a timeless classic. Written by Thornton Wilder and winner of the 1938 Pulitzer Prize, the plot celebrates the simple wonder of being alive. Directed by Desha Crownover, the play is set to open the evening of January 7th at Junior Theatre's main stage Casa Del Prado Theatre in Balboa Park.
Show times are as follows:
- 7 PM Friday, January 7th, 14th, and 21st
- 2 PM Saturday, January 8th, 15th, and 22nd &
- 2 PM Sunday, January 9th, 16th, and 23rd
Ticket prices range from $7-$12 and can be purchased either on-site or ahead of time by calling the Junior Theatre box office at (619) 239-8355. Gift certificates are also available via the box office or online at http://www.juniortheatre.com/.
San Diego Junior Theatre is one of the oldest continuing children's theatre programs in the nation. SDJT has dedicated itself to enriching children's lives through the magic of theatre arts for over half a century now. Currently in its 57th season, Junior Theatre welcomes the opportunity to entertain & educate San Diego County youth through its professional-caliber shows and innovative classroom programs.