Celebrate the holidays at Junior Theatre's
Best Christmas Pageant Ever
Directed by Evangeline Bitsko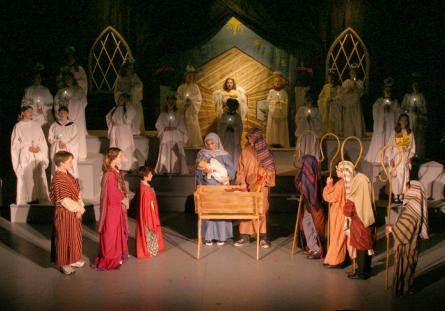 CHULA VISTA: In this hilarious holiday tale, a couple struggling to put on a church Christmas pageant is faced with casting the Herdman kids, "the worst kids in the whole history of the world." You won't believe the mayhem — and the fun — when the Herdmans collide with the Christmas story head-on!
Adapted from Barbara Robinson's best-selling book, The Best Christmas Pageant Ever can be seen at the Theatre on Third at 250 Third Avenue from December 10 – 19th. Show times are Fridays at 7 p.m., Saturdays and Sundays at 2 p.m. and 4p.m. Ticket prices are $5 for children 14 and under and $10 for adults. Please call the box office at 619.239.8355 for ticket purchases and availability. For more information about our 57th season, please visit our website at www.juniortheatre.com.
San Diego Junior Theatre is committed to the encouragement of our county's youth and the development of their creativity, self-esteem and enjoyment of theatre arts.