Patio Playhouse Community Youtheatre to Perform "Once Upon a Mattress" at Patio Playhouse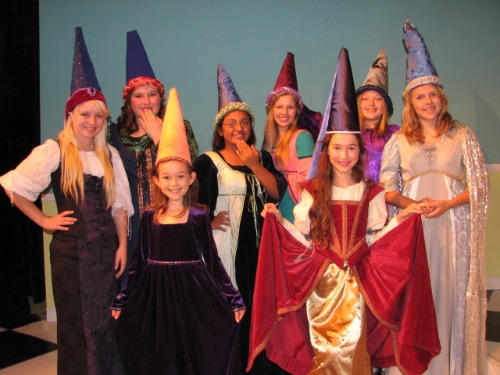 Patio Playhouse Community Youtheatre will stage 10 performances of 'Once Upon a Mattress' at Patio Playhouse Community Theatre from Friday, January 14th through Sunday, January 30, 2011. Performances are 7:00 on Friday and Saturday evenings and 2:00 on Sundays. There will also be a special bonus performance at 2:00 on Saturday, January 22nd, 2011.
"Once Upon a Mattress" is the comedic and musical re-telling of the classic fairy tale, "The Princess and the Pea." Come along and be entertained by our talented youth players, ages 6-18 as they take you to the castle to meet royalty!
Patio Playhouse was incorporated in November of 1967 to establish a little theatre group for theatrical arts education and presentation. Patio Playhouse provides a venue where people from school age to seniors can participate in live drama, learn new skills, and enrich the quality of life in the community. Patio Playhouse Youtheatre was established in 1983 under the direction of the late Dr. Jeanne Hall and boasts many distinguished graduates who have persued formal training in the performing arts after their experiences at Patio.
For more information about Patio Playhouse Community and Youththeatre, go to www.patioplayhouse.org/ . For information regarding this upcoming event, call 760-746-6669 or visit Patio Playhouse on Facebook!

Tickets for this event are $10 for adults and $7 for children 16 and under. Reservations are strongly encouraged and seating is pre-assigned. Patio Playhouse Community and Youtheatre is located at 201 E. Grand Ave. (at Kalmia) in downtown Escondido.
Publicity Photos by Renee Hanvey.

###