Musical Theatre of Anthem Presents:
YOU'RE A GOOD MAN, CHARLIE BROWN
DEC 6 - 9, 2018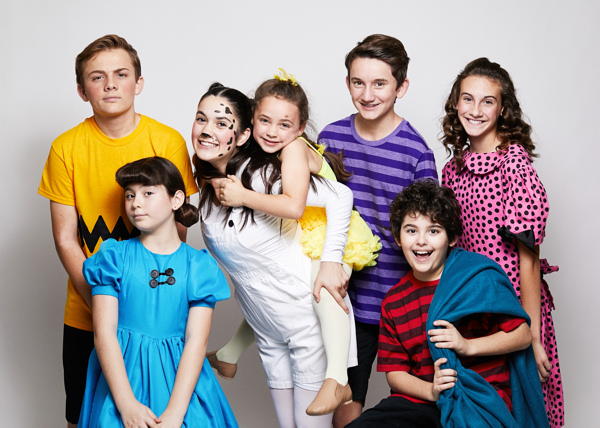 Anthem, Ariz. Sept. 30, 2018 – Musical Theatre of Anthem (MTA) announces their upcoming production of You're a Good Man, Charlie Brown, a fresh approach to the all-time 1967 classic, based on the beloved comic strip by Charles Schultz, and now celebrating its 50th Anniversary!
Sally Brown joins Charlie Brown, Linus, Lucy, Schroeder, and Snoopy in this charming revue of vignettes and songs. The talented cast, directed and choreographed by Shawna Weitekamp and comprised of award-winners and nominees ages 11-15, presents the show DECEMBER 6-9, 2018.
Performances take place Thursday – Sunday at Musical Theatre of Anthem's NEW PERFORMANCE SPACE, located at 42201 N. 41st Drive, Suite B100, Anthem, AZ 85086. Times vary. Please see website for details.
TICKET PRICING (new): $13 - $19
Ticket purchases include a $1.00 handling fee per ticket. There are no ticket refunds or exchanges. Tickets may
be purchased online at musicaltheatreofanthem.org/tickets.
• GENERAL ADMISSION:
Center - $19; Left/Right Side Sections (no armrest) - $16
• STUDENTS, SENIORS (ages 60 & over), and CHILDREN (12 & under):
Center: $16; Left/Right Side Sections (no armrest) - $13
• GROUPS (of 10 or More): $14/person
NON-RESERVED SEATING: There will be 8 to 10 seats available at the door one hour prior to each show.
These tickets are available on a first come, first served basis and are for sale via cash or check only.
YOU'RE A GOOD MAN, CHARLIE BROWN (Revised) is being presented by special arrangement with TamsWitmark.
About MTA
Musical Theatre of Anthem (MTA) is an award-winning, non-profit theater company located in Anthem, Arizona. The mission of MTA is to develop youth and adults within the field of performing arts while enhancing their intrinsic creativity and brokering their vast talents. MTA trains and educates youth so that they can become the artists, patrons, and leaders of tomorrow while providing opportunities to adults that empower them and foster their creativity. MTA's principles include casting all who audition in select productions, presenting high quality shows that everyone can enjoy, and providing a positive environment where performers can practice teamwork and communication skills while experiencing the pride of accomplishment.