Musical Theatre of Anthem Brings Epic Les
Misérables
to Stage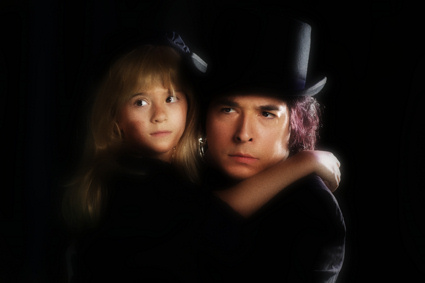 Anthem, Ariz. April 9, 2015 – Musical Theatre of Anthem (MTA) presents Les Miserables, the epic and uplifting story about the survival of the human spirit. Winner of over 100 international awards and seen by over 65 million people worldwide, Les Misérables is a true modern classic based on Victor Hugo's novel and features one of the most memorable scores of all time. The award-winning cast of teens and adults brings Les Misérables to the stage May 21 - 24 in Anthem. The sung-through pop opera packs an emotional wallop that has thrilled audiences all over the world.
Cast members, many with professional experience, hail from around the Valley and New York, including Matt Newhard as Jean Valjean, Brad Rupp as Javert, Michael Stewart as Thernardier, Tina Khalil as Madame Thernardier, Jackie Hammond as Fantine, and Rachael Grantham as Eponine. The production staff includes Director Phillip Fazio, Vocal Director Cris Wo, and Choreographer Shawna Weitekamp.
"I couldn't be more excited about directing Les Misérables at Musical Theatre of Anthem," said Director Phillip Fazio. "While most productions of this legendary musical tend to be bombastic and overblown, I think Les Misérables has more to offer than pure spectacle. I firmly believe this is an intimate story about love, redemption, the meaning of life, and faith. The journey and inner struggles of the characters mirror many trials and tribulations people face throughout their lives today. These timeless themes, plus the combination of the intimate venue of MTA and our top rate cast, will offer theatergoers a whole new up close and personal version of this classic story that our audiences will never forget."
Performances take place May 21 and 22 at 7:00 p.m., May23 at 3:00 and 7:00 p.m., and May 24 at 3:00 p.m. at Musical Theatre of Anthem, 42323 N. Vision Way, Anthem, AZ 85086. Tickets may be purchased online at www.musicaltheatreofanthem.org. Adult tickets are $19 and Students, Seniors and Children 12 and under are $16.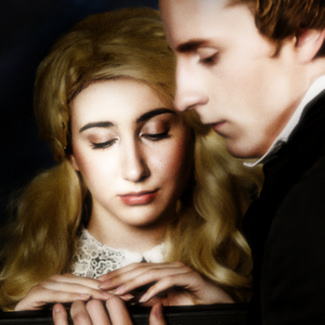 In 19th century France, Jean Valjean is released from 19 years of unjust imprisonment, but finds nothing in store for him but mistrust and mistreatment. He breaks his parole in hopes of starting a new life, initiating a life-long struggle for redemption as he is relentlessly pursued by police inspector Javert, who refuses to believe Valjean can change his ways. Finally, during the Paris student uprising of 1832, Javert must confront his ideals after Valjean spares his life and saves that of the student revolutionary who has captured the heart of Valjean's adopted daughter. His world-view shattered, Javert commits suicide, and Valjean at last attains the peace he has sought for so long.
Photos courtesy of Michele Celentano.
MTA presents Les Miserables May 21-24. (L-R): Noelle Hammond (Little Cosette) and Matt Newhard (Jean Valjean).
Julia Davis as Cosette and Nathan Sheppard as Marius
Les Miserables is presented through special arrangement with Music Theatre International (MTI). All authorized performance materials are also supplied by MTI. 421 West 54th Street, New York, NY 10019
Phone: (212) 541-4684 Fax: (212) 397-4684 www.MTIShows.com
About MTA
Musical Theatre of Anthem (MTA) is an award-winning, non-profit theater company located in Anthem, Arizona. The mission of MTA is to develop youth and adults within the field of performing arts while enhancing their intrinsic creativity and brokering their vast talents. MTA trains and educates youth so that they can become the artists, patrons, and leaders of tomorrow while providing opportunities to adults that empower them and foster their creativity. MTA's principles include casting all who audition in select productions, presenting high quality shows that everyone can enjoy, and providing a positive environment where performers can practice teamwork and communication skills while experiencing the pride of accomplishment. Supported in part by the Arizona Commission on the Arts which receives support from the State of Arizona and the National Endowment for the Arts.