Musical Theatre of Anthem Presents the U.S. Premiere of
Thumbelina: A Swallow's Tale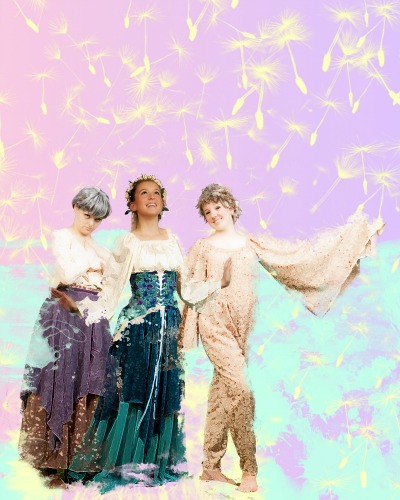 Anthem, Ariz. October 9, 2012 – Musical Theatre of Anthem (MTA) proudly presents the U.S. Premiere of Thumbelina: A Swallow's Tale, the new musical version of the classic Hans Christian Anderson story that will charm audiences of all ages. The award-winning cast of 13-18 year olds presents the coming-of-age story November 8 – 11 in Anthem.
"Bringing a U.S. Premiere to MTA for our performers and patrons is so very special. I have always loved the story of Thumbelina and its message of love and hope and to persevere regardless of the odds," said Jackie Hammond, MTA Producing Artistic Director and Thumbelina Vocal Director. The Zoni-winning production team also includes director Laura O'Meara and choreographer Sherry Henderson.
"We have a tremendous cast of very talented performers who are up to the challenge of singing through this original score of whimsical music," states Hammond. "Performers have no reference recording to listen to; therefore, they will be originating and creating the standard for this musical. We are honored to be able to produce this beautiful musical and wholeheartedly thank the Composer Chris Seed and Lyricist Maxine Gallagher for the opportunity!"
Performances take place on November 8, 9, 10 at 7:00 p.m. and Nov. 10 and 11 at 3:00 p.m. at MTA's theatre performance space at 42323 N. Vision Way, Bldg. 2, Anthem, AZ 85086. Tickets may be purchased online at www.musicaltheatreofanthem.org. Adult tickets are $18 and Students, Seniors and Children 12 and under are $15.
The U.S. Premiere of Thumbelina: A Swallow's Tale is the new musical version of the Hans Christian Anderson story. A swallow tells the story of Thumbelina, a tiny girl grown from a seed, who believes she is simply too different ever to fit in. As she journeys through an oversized world, she has many adventures. Thumbelina is a touching, coming-of-age story with the message that anyone can find their place in the world with enough courage and perseverance. England composer Chris Seed and lyricist Maxine Gallagher have granted MTA exclusive rights for the U.S. Premiere of this fantastic show.
Photo courtesy of Barbara Stitzer Photography.
About MTA
Musical Theatre of Anthem (MTA) is an award-winning, non-profit theater company located in Anthem, Arizona. The mission of MTA is to develop youth and adults within the field of performing arts while enhancing their intrinsic creativity and brokering their vast talents. MTA trains and educates youth so that they can become the artists, patrons, and leaders of tomorrow while providing opportunities to adults that empower them and foster their creativity. MTA's principles include casting all who audition in select productions, presenting high quality shows that everyone can enjoy, and providing a positive environment where performers can practice teamwork and communication skills while experiencing the pride of accomplishment.