Musical Theatre of Anthem Presents A Year with Frog & Toad KIDS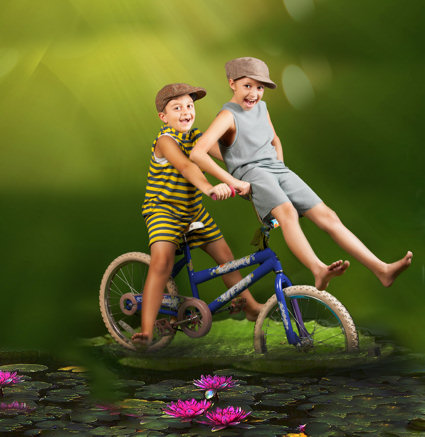 Anthem, Ariz. September 5, 2012 – Musical Theatre of Anthem (MTA) announces performances for A Year with Frog and Toad KIDS, the heartwarming musical that brings Arnold Lobel's well-loved characters from page to stage. A talented cast of 46 area youth, ages 6-9, presents the show October 25-28 in Anthem. The show is directed by Terri Scullin, vocal directed by Ginette Rossi, and choreographed by Danielle Angieri.
Performances take place October 25 and 26 at 7:00 p.m., October 27 at 3:00 and 7:00 p.m., and October 28 at 3:00 p.m. at MTA's new performance space, 42323 N. Vision Way, Bldg. 2, Anthem, AZ 85086. Tickets may be purchased online at www.musicaltheatreofanthem.org. Adult tickets are $18 and Students, Seniors and Children 12 and under are $15.
A Year with Frog and Toad KIDS follows the story of two great friends, the cheerful and popular Frog and the rather grumpy Toad through four fun-filled seasons. Waking from hibernation in the spring, they proceed to plant gardens, swim, rake leaves and go sledding, learning life lessons along the way, including a most important one about friendship and rejoicing in the attributes that make each of us different and special.
About MTA
Musical Theatre of Anthem (MTA) is an award-winning, non-profit theater company located in Anthem, Arizona. The mission of MTA is to develop youth and adults within the field of performing arts while enhancing their intrinsic creativity and brokering their vast talents. MTA trains and educates youth so that they can become the artists, patrons, and leaders of tomorrow while providing opportunities to adults that empower them and foster their creativity. MTA's principles include casting all who audition in select productions, presenting high quality shows that everyone can enjoy, and providing a positive environment where performers can practice teamwork and communication skills while experiencing the pride of accomplishment.