Thoroughly Modern Millie Jr. Presented by Musical Theatre of Anthem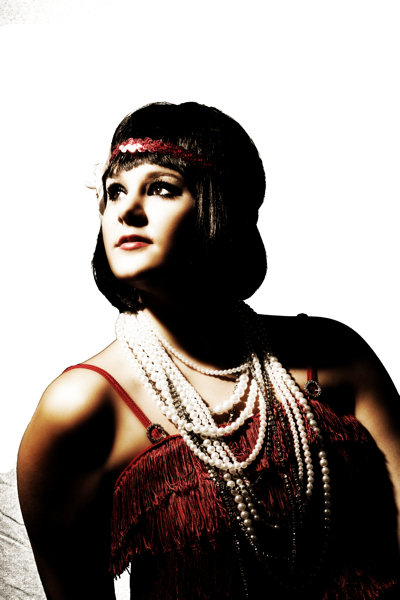 Anthem, Ariz. August 13, 2012 – Musical Theatre of Anthem (MTA) announces performances for the upcoming high-spirited, tapping, musical romp, Thoroughly Modern Millie Jr., September 27 – October 7 in Anthem. Thoroughly Modern Millie Jr. is the zany new 1920's musical that has taken Broadway by storm. Taking place in New York City in 1922, Thoroughly Modern Millie Jr. tells the story of young Millie Dillmount, who has just moved to the city in search of a new life for herself.
Presented by a cast of 18, ages 13-19, the show is directed and vocal directed by Shawna Weitekamp, and choreographed by Amanda Paige, both multi-ariZoni winners. Sarah Brayer is the production assistant.
"This show reminds us that New York is, and has always been, the place you go to make your dreams come true," said Weitekamp. "Millie's journey to find herself and hit it big in the big city is one that will be familiar to many of our audience members, and it is one shared by many of the cast working on the show. The audience is in for a real treat with some very funny characters, a love story, and great toe tapping numbers."
Performances take place on September 27, 28, 29 and October 4, 5 and 6 at 7:00 p.m. and Sept. 29, 30 and Oct. 6, 7 at 3:00 p.m. at MTA's new theatre performance space at 42323 N. Vision Way, Bldg. 2, Anthem, AZ 85086. Tickets may be purchased online at www.musicaltheatreofanthem.org. Adult tickets are $18 and Students, Seniors and Children 12 and under are $15.
About MTA
Musical Theatre of Anthem (MTA) is an award-winning, non-profit theater company located in Anthem, Arizona. The mission of MTA is to develop youth and adults within the field of performing arts while enhancing their intrinsic creativity and brokering their vast talents. MTA trains and educates youth so that they can become the artists, patrons, and leaders of tomorrow while providing opportunities to adults that empower them and foster their creativity. MTA's principles include casting all who audition in select productions, presenting high quality shows that everyone can enjoy, and providing a positive environment where performers can practice teamwork and communication skills while experiencing the pride of accomplishment.