News


The multi award-winning Le PeTiT CiRqUe®
has a
LOS ANGELES
performance
*OPEN TO THE PUBLIC!!
* SAT, DEC 10 at 7:30 PM
in o
ur snazzy new
theatre with vintage theatre seats on risers, Holiday treats, cool items for sale, pre-show by Le Studio students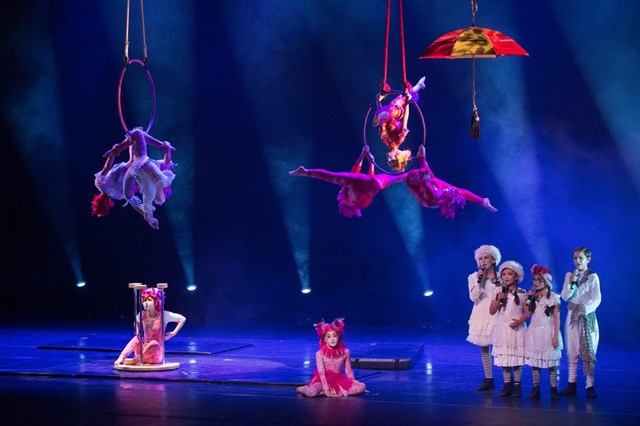 "LONG LIVE Le PeTiT CiRqUe®!" - Gilles Ste Croix: Co-founder Cirque du Soleil

"Le PeTiT CiRqUe® brings a beautiful spirit and energy through every artist in every performance, it is a true JOY to watch when they take the stage!" - Debra Lynne Brown: Cirque du Soleil resident choreographer for 32 years/Emmy award winner
This is your chance to be completely wowed in a perfectly festive beautiful holiday extravaganza!!

World/national champions, amazing and
innovative
aerial acts, acrobatics, martial artists, dancers and our four beautiful new singers will take the whole family on a Cirque Du Soleil-style journey with Holiday songs and music!
*Le PeTiT CiRqUe is currently the new faces with

ELLEN DEGENERES's GAP kids ad campaign in

National commercials, billboards and media launch with Ellen and Le PeTiT CiRqUe® and will be appearing as guests in season 2 of NBC's"Little Big Shots" with Steve Harvey.
Catch them soon on their own series WONDERKIDS!

WHAT TO EXPECT?
RSVP TICKETS AT:
*VIP tickets available for elegant wine/snacks in a private lounge, no waiting and guaranteed FRONT ROW seating.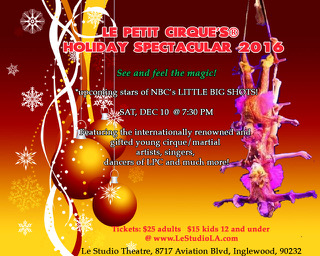 www.LePeTiTCiRqUeLA.com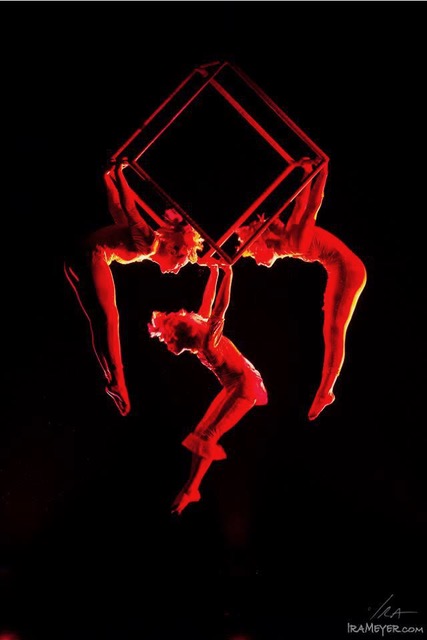 Home | Awards | Reviews | News | Actors | Headshots | Theatres | Calendars | Newsletters | Membership
Auditions | Workshops | Drama Instruction | Playwrights/Scripts | Vendors | Links | Advertising | About Us