Fallbrook Players Presents
Cats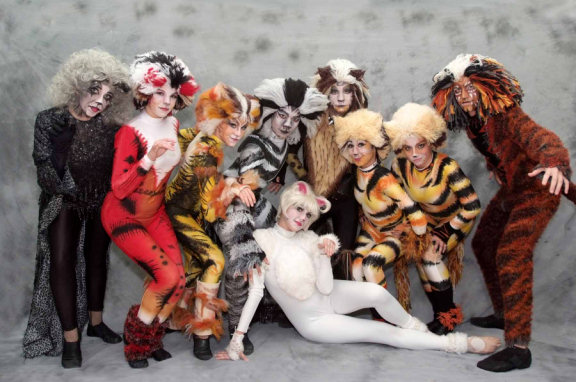 Fallbrook Players production of
CATS
is ready to spring to life on the Mission Theatre stage starting March 20th and running through April 5th.
Based on T.S. Eliotís whimsical set of poems,

Old Possumís Book of Practical Cats,

this beloved Andrew Lloyd Webber musical tells the stories of the Jellicle tribe of cats.

CATS,

produced around the world with continuous sell-out crowds on Broadway for 18 years, bursts with song and dance, and is a delight for the whole family.
Tickets may be purchased on-line at www.FallbrookPlayers.com where patrons can choose their seats from the comfort of their own home. Those without computer access can still visit the Mission Theatre Box Office at 200 N. Main Ave., across the street form the Mission Theatre. Show times are Friday and Saturday evenings at 7:30 and Sunday matinees are at 2:00. Those needing additional information may call 760-728-0998.
It has been often said that if you get to see only one stage production in your entire life, let it be CATS!
Photo by Gemmell Photography
From left: Lindsay Romney, Anzy McWha, Lauren Grant, Tim Cabal, Austin Wright, Jalie Fransway, Noelle Murphy, Zach Wikler