EVCT Presents Frozen Jr.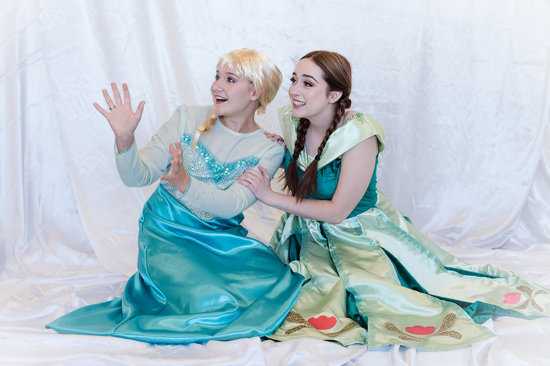 WHO: East Valley Children's Theatre

WHAT: Production of Disney's FROZEN, JR.

WHEN: Sept. 26-Oct. 6, Thursdays and Fridays at 7pm, Saturdays at 4pm & 7pm, Sundays at 2pm

WHERE: Mesa Arts Center, Nesbitt-Elliott Playhouse, 1 E. Main St., Mesa

COST: Tickets are $15 and can be purchased at https://www.mesaartscenter.com/index.php/shows/resident-companies/frozen-jr

MORE INFORMATION: East Valley Children's Theatre kicks off its 23rd season with Disney's FROZEN, JR. Sept. 26-Oct. 6 at the Mesa Arts Center. A cast of 41 youth age 8-18 from all around the Valley presents this Broadway hit about Elsa, Anna, and the magical land of Arendelle. A story of true love between sisters, this version expands upon the emotional relationship and journey between Princesses Anna and Elsa. When faced with danger, the two discover their hidden potential and the powerful bond of sisterhood. Directed by Karen Rolston, this show is sure to thaw even the coldest heart!

Photos by Penrod Photography:
Arden Good of Mesa as Elsa
Kylie Berge of Gilbert as Anna