EVCT Presents King Thrushbeard!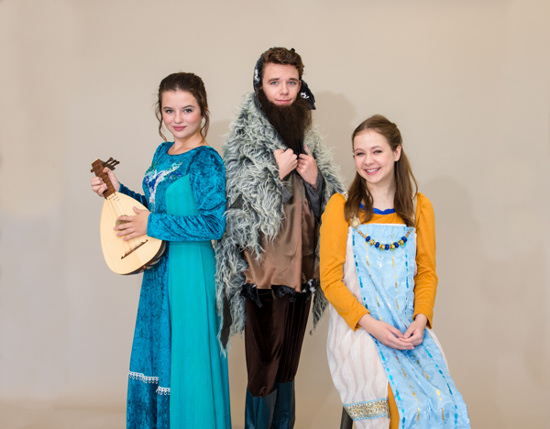 WHO: East Valley Children's Theatre
WHAT: Original production of King Thrushbeard
WHEN: Sept. 28-Oct. 8, Thursdays & Fridays at 7pm, Saturdays at 4pm & 7pm, Sundays at 2pm
WHERE: Mesa Arts Center, 1 E. Main St., Mesa
COST: $15 for adults, $11 for children. Tickets can be purchased by calling 480-644-6500 or going to www.evct.org

East Valley Children's Theatre kicks off its 21st season with the world premiere of King Thrushbeard by local award-winning playwright C. Lynn Johnson, directed by Karen Rolston. The cast of 26 youth age 8-18 hail from all around the Valley.

Cora is a beautiful princess. Reginald is a bachelor king. Their pairing should be a match made in a fairytale, but in this story nobody is what they seem. Through the meddling antics of an impish minstrel, a band of thieves, and three blind mice, Cora and Reginald just might find happily ever after. A must see for children of all ages.
Photo Credit: Penrod Photography
Madeline McRoberts of Scottsdale as Nob
Jaden Schneider of Gilbert as Reggie
Elizabeth Schaible of Mesa as Cora