EVCT Presents The Heroes of Olim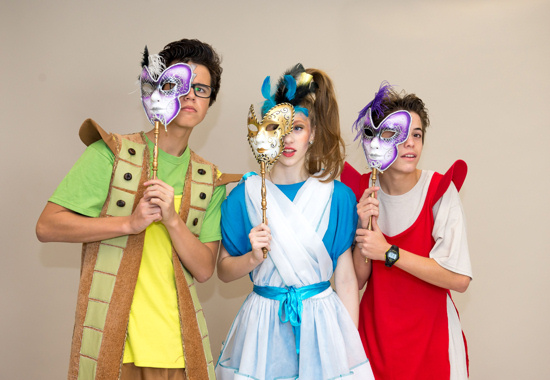 East Valley Children's Theatre presents the world premiere of a brand new youth play, THE HEROES OF OLIM, by Claire Howard. Winner of EVCT's 2016 Playwriting Contest, THE HEROES OF OLIM follows a team of misfits as they try to rescue their beloved Princess Elena from her kidnappers. Intrigue, people pretending to be someone they are not, and jester antics all lead to a surprising conclusion. Out of this upheaval rise many unlikely heroes. A show for all ages.

Mesa Arts Center, February 9-19, 7:00pm Thursdays & Fridays, 4:00pm & 7:00pm Saturdays, 2:00pm Sundays. Tickets are $15 for adults, $11 for children 17 and under. Call 480-644-6500 or visit www.evct.org.

Playwright Claire Howard is a 16-year-old high school student in Mesa. She actually wrote this story when she was 14-years-old and entered it in EVCT's 2015 Playwriting Contest where it tied for third place. She spent many months revising it and resubmitted it in 2016, where it came out on top!

THE HEROES OF OLIM features 37 cast members from age 8 to 18, directed by EVCT Artistic Director Karen Rolston.
Attachments (3):
Tim Swanson of Gilbert as Barnaby
Paige VanConant of Chandler as Agnes
Calvin Mugge of Mesa as Winston