EVCT Presents A Little Princess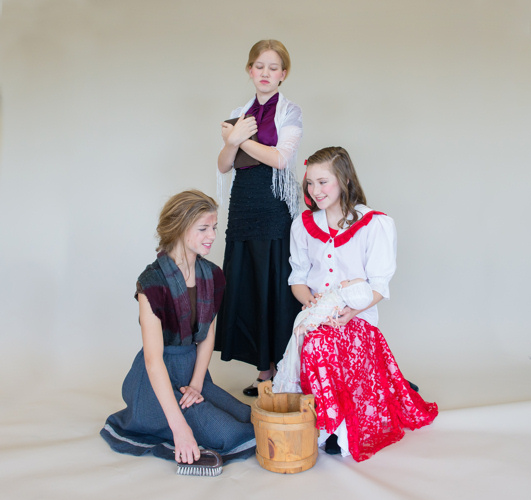 East Valley Children's Theatre kicks off its 20th Anniversary season with the musical production A Little Princess, Book by Vera Morris, Music by Bill Francoeur. Performances will be Sept. 29-Oct. 9 at the Mesa Arts Center, 1 E. Main St., Mesa. Performances times are Thursdays at 7:00pm, Fridays at 7:00pm, Saturdays at 4:00 and 7:00pm and Sundays at 2:00. Tickets are $15 for adults and $11 or children age 17 and under and can be purchased by calling 480-644-6500 or going towww.mesaartscenter.com.
Thirty-one cast members, ages 8-18 from all over the Valley come together to present the story of Sara Crewe, heiress to a large fortune. Enrolled in Miss Minchin's seminary in victorian England, Sara's life takes a dramatic turn when she receives the news of the loss of her father . . . and her fortune. Sara is forced by the greedy Minchin to become a servant and live in a wretched attic room. When a mysterious gentleman from India moves next door, curious things begin to happen. Sara even discovers her fortune has been retrieved. Based on the book by Frances Hodgson Burnett, this adaptation with its touching and beautiful music adds a magical touch to this enchanting show. A must-see show for the entire family.
Photo: Isabelle Jensen of Gilbert as Sara Crewe, Rachael Lunt of Mesa as Miss Minchin, Karsten Flake of Gilbert as Becky
Photo credit: Penrod Photography