East Valley Children's Theatre Presents
Wonderland
By James DeVita and Bill Francoeur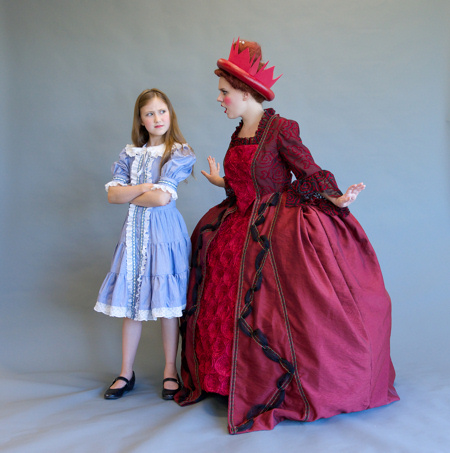 What: A musical based on the classic children's story Through the Looking Glass
Where: Mesa Arts Center, 1 East Main Street, Mesa
When: September 25-28 and October 2-5
Thursday – Saturday at 7 pm, Saturdays also at 4 pm and
Sunday at 2 pm *ASL interpretation Sunday October 5 at 2pm
Who: East Valley Children's Theatre
How Much: Tickets – Adult $15, Ages 17 and under $11
Box office 480-644-6500 or on line at www.evct.org
Additional Information:
East Valley Children's Theatre is an award winning theatre performing fairy tales and classic children's stories for families and children of all ages.
Synopsis:
Wonderland! is an unabashedly silly adaptation of Lewis Carroll's Through the Looking Glass. With hip-hopping music, it is an upbeat, coming-of-age story that audiences of all ages will adore! You'll recognize some of your favorite familiar characters of Alice's Wonderland along with meeting dozens of new ones: a baseball team, a gospel group called The Responsibilities, a train conductor, star-struck tourists, plastic light-saber wielding knights and much more. The eclectic mix of music that ranges from gypsy swing to doo-wop to bluegrass will have all audiences grinning like a Cheshire cat! Join us for this terrific family entertainment.
Photo: Isabelle Jensen of Queen Creek as Alice and Zoe Whiting of Mesa as the Red Queen. Photo by Penrod Photography.