East Valley Children's Theatre presents
The Jungle Book
By Joseph Robinette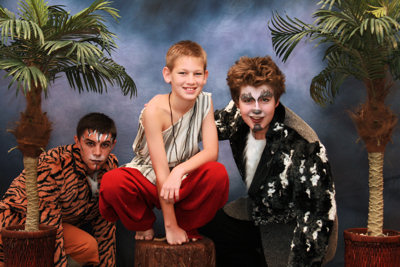 Performance Dates:

The Jungle Book is based on the classic children's story by Rudyard Kipling, and brings to life the animals of the Jungle as they search for peace and learn to get along no matter who they are.

Additional information about the show and EVCT call Karen at

480-756-3828 or visit our website at www.evct.org.

East Valley Children's Theatre (EVCT) is a private, not-for-profit organization founded in 1986. Its mission is to offer children, age 8-18, opportunities to experience the process and the product of live theatre.