East Valley Children's Theatre presents the World Premičre of
The Golden Butterfly
By Drew Ignatowski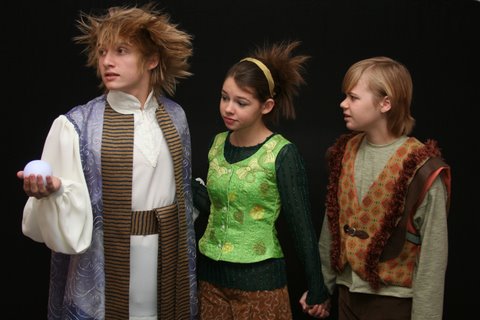 Performance Dates:
The Golden Butterfly is the winner of EVCT's Aspiring Playwriting Contest for 2008. This is the playwright, Drew Ignatowski's first play. Drew is a junior at ASU majoring in Musical Theatre, is currently performing with Childsplay, and is a former performer and technician at East Valley Children's Theatre.
Additional information about the show and EVCT call Karen at
480-756-3828 or visit our website at www.evct.org.
East Valley Children's Theatre (EVCT) is a private, not-for-profit organization founded in 1986. Its mission is to offer children, age 8-18, opportunities to experience the process and the product of live theatre.