"PETER PAN" TO FLY IN ESCONDIDO
MAY 16 TO 25, 2008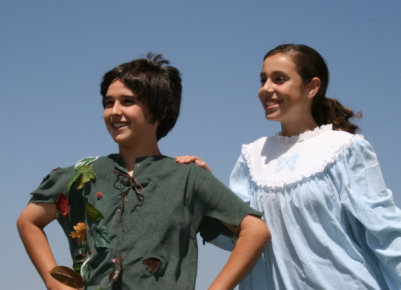 Escondido - CYT Theater for Kids talented cast and crew of 8 to 18 year olds is excited to announce their production of the musical "Peter Pan", the weekends of May 16 and 23 at the American Spirit Theatre of Escondido Charter High School, 1868 E. Valley Parkway, Escondido, CA 92027.
The fun begins one starry night when Peter flies through the window of the Darling family nursery. There he meets Wendy, John and Michael Darling and leads them on the adventure of a lifetime as they fly to Never Land, where they encounter Indians, pirates and of course, the evil Captain Hook. If you've ever dreamed of staying a child forever, living in a make-believe land of adventure, or soaring through the air, then this show is for you!
Lead roles star 16-year-old Emmanuel Young of Escondido as Captain Hook, 12-year old Tyler Ulrich of Poway as Peter Pan, 12-year old Jackie Foster of Poway as Wendy, 13-year-old Michael Williams of Scripps Ranch as John and 8-year-old Riley Cavanaugh of San Diego as Michael. Valley Center sisters Sarah Slaven and Mary Slaven play Liza the maid and The Crocodile. A band of tango-dancing pirates and their pirate wenches, talented dancing Indians and rowdy lost boys round out the cast and hail from all over San Diego County.
Performances are May 16,17,18,23,24 and 25. Tickets range from $8 to $13. Call (800) 696-1929 and visit our website www.cyt.org for tickets and show times.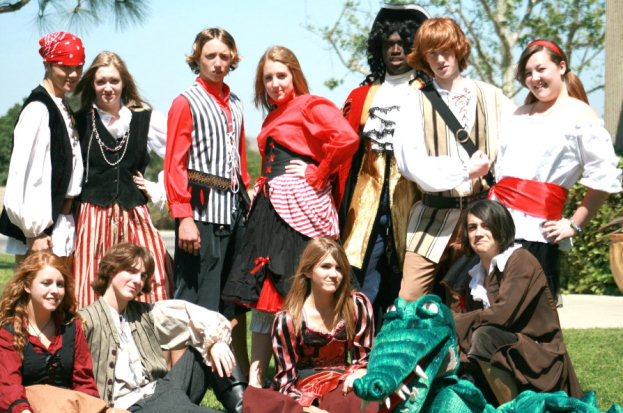 ###