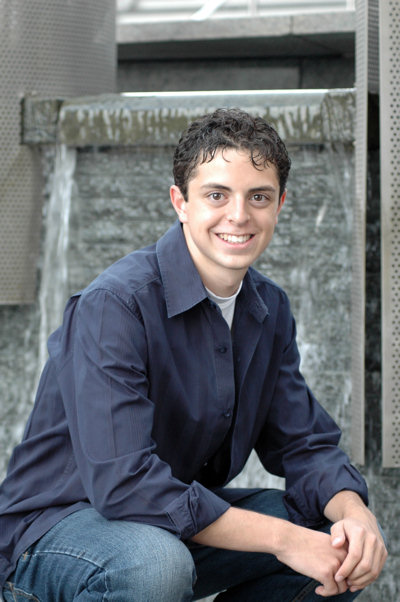 Michael Ochoa
Westminster, CO
E-MailRésuméBorn:
1992
Height:
5' 11"
Weight:
145
Hair:
Brown
Eyes:
Brown
Reviews:
Into the Woods
Ragtime
The Wizard of Oz
Bio:
Michael Ochoa has been performing for almost 15 years, and he has never learned to stop. Singing at 18 months, he would sing and dance to two of his idols: Whitney Houston and Michael Jackson. It wasn't until the year 2000 when he took part in his first major production, portraying Donald Carmichael in A LITTLE PRINCESS at the Old Oriental Theatre. Since then, he has performed in over 35 productions.
Some of the shows that Michael has been seen in include: EDGES: A SONG CYCLE, MEET ME IN ST. LOUIS (Lon Smith), THE SOUND OF MUSIC (Rolf Gruber), ONCE UPON A MATTRESS (Sir Harry), GREASE! (Roger), THE WIZARD OF OZ (Scarecrow), THE BOYS NEXT DOOR (Arnold Wiggins), and TREASURE ISLAND (Jim Hawkins).
The 2007-2008 season was a great time for Michael, for he won his first National Youth Theatre Award - Outstanding Lead Actor in a Musical for his work as the Baker in Northglenn Youth Theatre's INTO THE WOODS.
Later, the next season (2008-2009), Michael worked show after show after show. It was that season that National Youth Theatre awarded Michael the prestigious Artist of the Year for his work in the following shows: Northglenn High School's productions of WHAT I DID LAST SUMMER (Charlie) and RAGTIME (Tateh), as well as Northglenn Youth Theatre's productions of THE FROG PRINCE OF SPAMALOT (Sir Lancelot Pancelot) and DISNEY'S BEAUTY AND THE BEAST (Lumiere). He is very grateful to NYT and Rob Hopper for the recognition he has been given, and will always treasure it.
Michael also likes to work backstage as well. He helps run tech in his school's drama department, and is an active volunteer as tech crew and stage manager for Northglenn High School and Northglenn Youth Theatre.
Michael's goal is to attend college to double major in musical theatre and theatre education, pursue a career on Broadway, and become a drama teacher to keep the arts alive.
As always with actors, Michael tends to not have much free time. But when he does, he hangs out with his friends and family, watches TV, plays tennis and volleyball, or doing his homework. He is a part of Northglenn High School's Drama Council and Choir Council (Vice President) and is a member of National Honor Society.
He wishes to thank his family, friends, and his mentors for always sticking by with him, no matter what he decides to do.
"I regard the theatre as the greatest of all art forms, the most immediate way in which a human being can share with another the sense of what it is to be a human being."
~Oscar Wilde