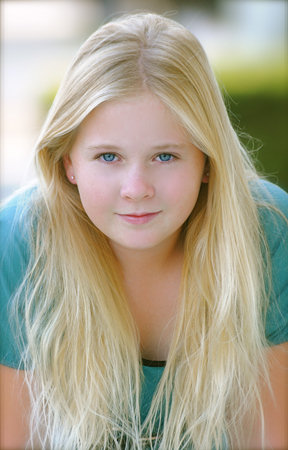 Elizabeth Morse
San Diego, CA
Born:
1996
Height:
5' 1"
Hair:
Blonde
Eyes:
Blue
Reviews:
Guys and Dolls
Hairspray
Bio:
Elizabeth is a member of Actors Alliance of San Diego.  She has studied dance, singing, and acting. She began performing at age seven, and made her professional debut with Lamb's Players Theatre in Festival of Christmas.
Elizabeth is 9 years old and enjoys soccer, horseback riding, hiking and water sports. 
You can see her this summer as Marta in The Sound of Music at Moonlight Amphitheatre, and as Cinderella in Rogers & Hammerstein's classic this September.