To include your shows, please visit our Membership Application and select the "Vendor" membership type.
Alice in Wonderland
Alice in Wonderland
by Gerry Cullity
www.desertstages.com

Take a mad, musical romp through Wonderland with this original Gerry Cullity musical, adapted from the whimsical tale by Lewis Carroll. A tumble down a rabbit's hole leads Alice to a curious playground filled with fantastic characters like a grinning Cheshire Cat, an eccentric Mad Hatter, the rapping duo of Tweedle Dee and Tweedle Dum and, of course, the bossy Queen of Hearts! Parents love sharing this childhood story-turned-musical with their children.
Alice's Dream
Alice's Dream
Play, Music, & Lyrics by Mark Andrew Beachy

Based upon the classic book, Alice's Adventures in Wonderland by Lewis Carroll, Alice's adventures begin when she falls down a rabbit hole and into Wonderland. There she meets many colorful characters, such as the Mad Hatter, M.R. Mouse, and the Tea Time Tappers. The whole audience will love dancing the "Caterpillar Conga" and bowing to the Queen of Hearts. All this fun will leave you smiling like the Cheshire Cat.

Also Available: 5 Actor, musical  or 5 Actor play

www.markandrewbeachy.com
Ariel's Way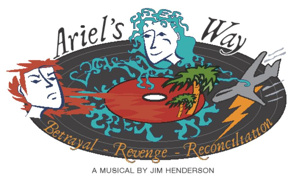 Ariel's Way
Book, music and lyrics by Jim Henderson, Ph.D.
www.arielsway.com
919-923-6929

Ariel's Way is a new musical inspired by Shakespeare's The Tempest. The show (12 actors, plus chorus/dancers and six musicians) runs two hours with intermission and features twenty memorable, masterful songs in a variety of popular styles. Explore themes that are perennial and timely, profound but humorous: children growing up and falling in love; power, creativity, forgiveness, freedom. Full production package available for just $150!
Ask Dorothy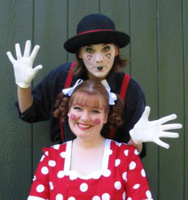 Ask Dorothy
by Heather Megill

A Paper Doll Musical! Dorothy is a paper doll living in Paperville, USA, offering romantic advice on the radio, but tongue-tied when she encounters love in the real world.
Buffalo Bill's Wild West Show
Buffalo Bill's Wild West Show
by Mary Gray
http://www.SPOTLIGHTMUSICALS.COM

"Welcome to a walk through history" Buffalo Bill Cody sings in the opening scene of this rollicking musical about the renowned touring show which featured such famous western heroes as Wild Bill Hickock, Calamity Jane, Annie Oakley, and Sitting Bull. This is also the story of a town in Virginia which is visited by the Show, a young man who wants to become a famous trick rider, the young girl who loves him, the town's mayor, and the N.A.G.S. (Neighbors Against Gross Savagery) who protest the show- all in a seamless mix of entertaining fiction and historical accuracy. Finally, it's a story about dreamers and lost dreams. The songs include styles from old timey western to classic Broadway balladry. The cast includes many fun cameos and can be modified for as few as 30 or as many as you like. There is a single uncomplicated set that can be decorated in various ways.
The Butterfly's Day
The Butterfly's Day
by Gerry Cullity
www.desertstages.com
Preview: http://www.vimeo.com/4750257
National Youth Theatre Review

Learning that everything you do matters is one of the heartwarming lessons of this inspiring musical tale about a butterfly, given just one day to find a purpose for her life and break a Gypsy Moth spell that banishes butterflies from nature forever. In this uplifting story, which evokes the youthful spirit of Peter Pan, the Butterfly finds a way to make her life meaningful and in the process discovers that her choices in life make a difference. It's a magical garden tale, sure to enchant children of all ages.
Cinderella: A Ragtime Musical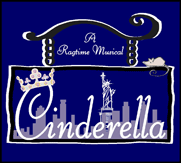 Cinderella: A Ragtime Musical
by Gerry Cullity
www.desertstages.com

An Italian Cinderella who lives in New York. A prince charming who is actually an offbeat artist. And the famous tale told through the music of ragtime. This is Gerry Cullity's innovative adaptation of Cinderella. This magical tale of hope and love charms audiences as they realize that fairy tales really do come true. Memories of this musical are guaranteed to last beyond the stroke of midnight.
Cinderella and the Fairy Godmother's Spell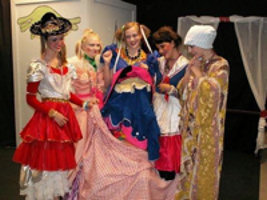 Cinderella and the Fairy Godmother's Spell
by Edith Weiss
http://www.brookpub.com

The familiar story of Cinderella gets a twist when Cinderella herself is responsible for her transformation from victim of her step-family to victorious young lady.
Class of '77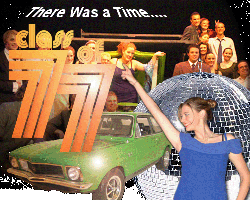 Class of '77
by David Hines

A New Australian Musical!
CSI: Neverland
CSI: Neverland
by Wade Bradford
http://www.heuerpub.com

Murk and Tinker, passionate Fairy Forensics Officers, investigate the mysterious murder of Peter Pantaloon's shadow in this marvelous merger of comedic mayhem that goes behind the scenes, CSI-style, to solve the mystery of Peter's shadow.
Day One
Day One
book and lyrics by Jonathan Dorf, music by James Balmer and Mary Nelson
http://www.youthplays.com

What if you could make your senior year of high school last forever? When a group of students tries to do just that, not everybody's jumping on their bandwagon. In fact, another group of students wants to pull the wheels right off. Who will win out?
Dodge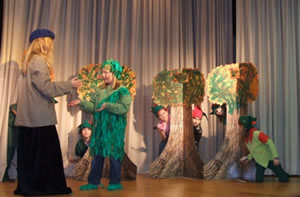 Dodge
by Ed Shockley
http://www.youthplays.com

When a lazy but basically good elf disappears, will her apparent abduction trigger a war between the elves and the gnomes?
Drop Dead, Juliet!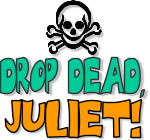 Drop Dead, Juliet!
by Allison Williams
http://www.theatrefolk.com

Juliet has had enough! Enough with the poison, enough with the stabbing, and especially enough with the dying. She wants a new story and she wants it now. More parts for girls! More romance! Less death! Romeo and Juliet will never be the same - or will it? Not everyone's so keen on the changes. And why is Romeo sneaking off with Rosaline?
Drum Taps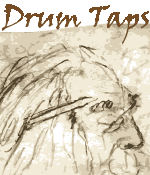 Drum Taps
adapted by Lindsay Price from Leaves of Grass by Walt Whitman
http://www.theatrefolk.com

Did you ask dulcet rhymes from me?
Did you seek the civilian's peaceful and languishing rhymes?

The poems in Drum Taps represent Walt Whitman's firsthand account of the Civil War. See the words, the emotion, the blood come to life in this theatrical adaptation. This is not your traditional readers theatre or poetry recital. This is flesh and bone words breathed to their fullest humanity. This is struggle and pain. This is confusion and contradiction. This is war.

http://www.theatrefolk.com/products/154-drum-taps
The Escape of Bubbles Malone
The Escape of Bubbles Malone
A musical comedy by Bruce Scigliano and George Krawczyk
http://www.community-theater.com

Dateline Chicago, 1928: Bubblegum Prohibition Punishes Public! Gumshoes Go After Gangsters! Chicago is up in arms when its most notorious gangster, Bubbles Malone, escapes from jail. While the police force appears to be helpless, a young woman (and would- be cub reporter) devises a plot to locate the famed criminal and land the "Big Scoop". Finding herself in a "sticky situation" she discovers that Malone is more than a gangster as she helps the criminal execute a quite different kind of escape. The Roaring Twenties were never like this! Available in one act or two act as well as a non-musical version.
Have You Heard?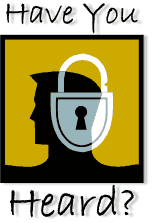 Have You Heard?
adapted by Krista Boehnert
http://www.theatrefolk.com

"Did you hear? Have you heard? Promise not to tell anybody?"

Everybody knows a secret. Some keep them quiet. Some let them loose. Some make them larger than life. Secrets, lies and rumours are the subject of Have You Heard?

This monologue-based play follows what happens in a school when rumours and secrets spin out of control. What makes a secret more powerful: When it's the truth? Or when it's a lie?

http://www.theatrefolk.com/products/74-have-you-heard
I Hate Christmas
I Hate Christmas
by Marty Duhatschek
http://www.brookpub.com

When kids from a group home for unwanted children send Santa a letter stating "I Hate Christmas," two of Santa's elves, Rolly and Dingo, must save the day for these forgotten children.
In the Kingdom of the Clouds
In the Kingdom of the Clouds
by Gerry Cullity
www.desertstages.com
Preview: http://skitomedia.com/kingdomofclouds/

Mad Max meets Cirque du Soleil in this lyrical rock opera by Gerry Cullity. In a war-ravaged Earth of the future, the children have lost their spirit and their ability to imagine. Therefore, they can no longer visualize the clouds as familiar images when they look to the sky. However, the Clouds help to make choices that restore the hope for Earth and its children. The children once again see the clouds taking on shapes, and the promise for a better tomorrow is fulfilled.
The Last Leprechaun
The Last Leprechaun
by Mary Gray
http://www.SPOTLIGHTMUSICALS.COM

With songs reflecting the spirit of the Emerald Isle, "The Last Leprechaun" is the story of the only leprechaun left on earth, accidentally left behind when the other leprechauns went to live in a secret magical place beneath the earth. But this leprechaun is not exactly alone- he's being chased by a gang of angry fairies who had been denied access to the underworld, as well as a greedy Irishman who plans to make his fortune by capturing the leprechaun and his gold. Molly O'Brien, a young American girl visiting her relatives in Ireland, helps the leprechaun reunite with his friends and family. In the process, Molly and her magical friends help to save the people and economic woes of a small town in Ireland.
The Legend of Sleepy Hollow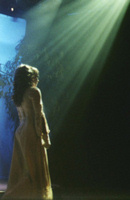 The Legend of Sleepy Hollow
by Heather Megill

A musical based on the Washington Irving legend with Ichabod Crane, Katrina Van Tassell, Brom Bones and, of course, the Headless Horseman. Narrated by the ghostly Woman in White, who claims to be one of the Headless Horseman's victims.
The Little Witch of Wichita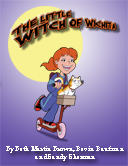 The Little Witch of Wichita
by Beth Martin Brown, Kevin Kaufman, and Sandy Sherman
http://www.heuerpub.com

Something's brewing in Oakwitch Gardens where witches and warlocks gather every year for the Halloween Happening. All must bring an ingredient for Witch Hazel's traditional Halloween brew but when Katrina, the Little Witch of Wichita, arrives without her active ingredient, the Enchanted Forest will never be the same again. A positively spooky new musical for youth theatres.
The Littlest Witch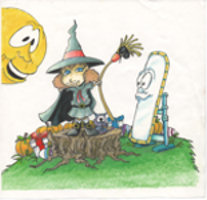 The Littlest Witch
by Tony Jerris and Corinne Aquilina
http://www.littlestwitch.com

I smell something troublesome!
The Littlest Witch is a family musical about a mischievous little Witch who mixes up her holiday with every other season but her own. Eventually, she learns her lesson not to play tricks on anyone until it's her own special holiday, Halloween. Written by brother/sister team Tony Jerris and Corinne Aquilina, the musical can be performed with a cast of ten or less with orchestrations for five or less.
The Love Note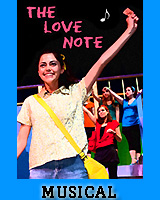 The Love Note
by Gail Phaneuf
http://www.thelovenote.com/

The Love Note Musical is a hilarious and touching tale of young Jessie's arrival at a new and outlandish middle school where there is a colorful and zany cast of characters. The ruthless bullies run the cafeteria, the unique bookworms stick together behind their books, and the watchful Lunch Lady wields a mean soup ladle. Meanwhile there is a cute boy named Peter who looks Jessie's way during math class. Jessie sits alone in her new school cafeteria, but gains some comfort from the tiny pink love note that her mother packs into her lunch bag. As soon as the head bully Brittany steals her love note and bites into her tasty sandwich, Jessie knows she is in trouble. In the musical The Love Note, Jessie and her lively imaginary friend, Airy, invent a spicy strategy to overcome the lunchroom bullies who pilfer her lunch and laugh at her precious love note. Bolstered by her ever-growing hunger, and cheeky advice from Airy, Jessie decides to take lunch preparation into her own hands and serve the bullies a new "hot lunch."

THE LOVE NOTE Musical is perfect for schools, camps, colleges, and community theaters. It has richly orchestrated recordings (as well as all sound effects) available for rehearsals and performances. Cast size is flexible.
Luann: Scenes in a Teen's Life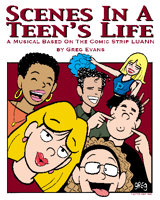 Luann: Scenes in a Teen's Life
by Greg Evans

WINNER: 2009 National Youth Theatre Award "Outstanding New Play/Musical."

"SCENES IN A TEEN'S LIFE" is a lively new musical that's full of fun, humor and incredibly catchy songs. With female leads and an expandable cast, it's ideal for school and community youth groups.

Details at http://www.luannmusical.com/.
Miracle in Mudville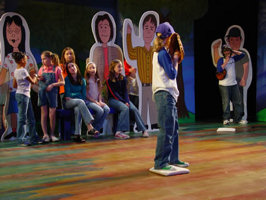 Miracle in Mudville
by D.W. Gregory
http://www.youthplays.com

With the help of a ghostly librarian, a frustrated little league ballplayer and his friends take an unexpected trip into their parents' past to fix the present.
Murder Twice Baked

Murder Twice Baked
A musical comedy by Bruce Scigliano and George Krawczyk
http://www.community-theater.com

All appears well at the "Oh so proper" Brentwood Manor- that is until Lady Brentwood's favorite son, Birch, falls dead after eating a slice of rhubarb pie. Is it murder or simply bad rhubarb? If it was murder, whom should we suspect? Convoluted plot turns and quirky characters are bound to keep you guessing! Join Inspector Horehound in unraveling the mystery as you take a romp through murder most foul in this musical "Who Dunnit" with a culinary twist. Intended as a one act musical, this production may be adapted to a two act format- Also available in a non-musical version.
Mye and the Sandpeople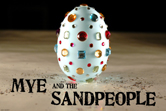 Mye and the Sandpeople
by Celeste Bonfanti
http://www.heuerpub.com

Mye of Tantamee, a young storyteller in search of inspiration, wanders into the wacky land of Yarbankian and the fun begins. From the opening scene to the dance marathon at the end, audience members of all ages are swept along by magic, music and mayhem. A fantastical original fairy tale that reaches out to both deaf and hearing children with a wonderful tribute to Lewis Carroll. "Prepare yourself for a really magical experience!" —Pat Marotta, Bridge Players, NJ
The Nutcracker and the Mouse King
The Nutcracker and the Mouse King
by Mary Gray
http://www.SPOTLIGHTMUSICALS.COM

An Award Winning CHRISTMAS MUSICAL featuring the melodies of Tchaikovsky and based primarily on Tchaikovsky's ballet. This play also reaches back to include the storyline from the original E. T. A. Hoffman book explaining how the Prince was long ago turned into the Nutcracker who later magically saves Clara from the evil Mouse King. The songs utilize Tchaikovsky's melodies, modifying them only to the extent necessary to make them easily singable. The story is told in two distinct acts, offering the choice of having a large cast or, by doubling, having the actors from Act I reappear as other characters in Act II.
PAINT!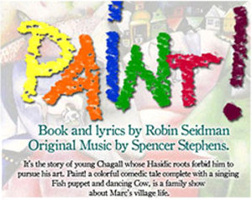 PAINT!
by Robin Seidman

This colorful, comedic tale, complete with a singing Fish and dancing Cow, paints the story of young painter Marc Chagall's quest to be an artist. Through fanciful biographical scenes where he must get permission from his parents and extended family, his childhood journey to art school artfully, playfully, comes to life.

When MARC discovers color, he begins to dream of being an artist. But PAPA says that painting's not a profession for Jewish boys. He should be a fishmonger like his PAPA. His beloved moo-se, COW, suggests they go to school to see if MARC can find his colors. PROFESSOR CHICKEN explains how Math correlates with Art. MARC learns the connection between art and math, and so the CHICKEN gives him yellow. The duo return from Shabbat dinner to find that MAMA understands MARC's desire, but she wants a better life for him. She encourages him to see UNCLE N, the family sage, who greets them on the city rooftop, playing the violin disparagingly. He reminds Marc that painting human faces is forbidden. When MARC draws his UNCLE surrealistically,he discovers that if he paints human bodies with animal faces he may not be going against his religion, so he is reunited with the color red. The family gathers to grant MARC permission to see Yehuda PONY, the art teacher, who announces that Marc has talent Since MARC learned how to integrate his passion with his religion, the Chagall family supports MARC in his dream to pursue his art. ("Painting!)

Robin Seidman

3391 Dry Creek Rd

Marietta, GA 30062

404-543-8694

teachersthemusical.com
Prince Ugly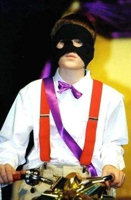 Prince Ugly
by Matt Buchanan
http://www.brookpub.com

What is a real friend? Poor Prince William is the ugliest child in the world, and the curse can only be broken when he makes a real friend.
The Reluctant Dragon
The Reluctant Dragon
by Mark Baron and Gary Cohen
http://www.heuerpub.com

Set in the medieval fairy tale village of Tea 'N' Crumpet, little Joey sets off to find a dragon that has been terrorizing the countryside. What he finds instead is a sweet old dragon (named Dennis D. Dragon) and three young dancing dragonettes, who he quickly befriends. It's up to Joey to save the dragons from the evil Mayoress and her dragon-slaying knight. Loosely adapted from Kenneth Grahame's children's book, this musical is campy fun for the entire family.
Shout: An A Cappella Musical for Schools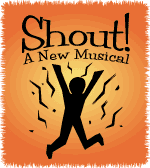 Shout: An A Cappella Musical for Schools
Book & Lyrics by Lindsay Price, Music by Kristin Gauthier
http://www.theatrefolk.com

Shout is unique! Every song is performed a cappella. No bands or music tracks are needed. Background music is supplied by an onstage Vocal Orchestra. There are parts for all singing levels. The book, written by award-winning playwright Lindsay Price, is poignant and uplifting. Add a rich and soaring vocal score by Kristin Gauthier and your audience will be still Shout!-ing for more long after the curtain drops.

http://www.ShoutTheMusical.com

Get a free preview script! Just visit http://www.ShoutTheMusical.com/promo
Enter code NYTPROMO
Six Characters in Search of a Life
Six Characters in Search of a Life
by Thomas Hischak
http://www.brookpub.com

When a children's theatre director tries to produce a series of classic fairy tales, some forgotten characters, such as the 8th and oversized dwarf, and Cinderella's sweet and friendly step-sister, demand their time in the spotlight.
The Snow Queen
The Snow Queen
by Gerry Cullity
www.desertstages.com

This heartwarming musical adaptation by Gerry Cullity, based on the beloved classic from Hans Christian Andersen, captivates audiences as they journey with two young friends, Gerta and Kay, across a shimmering dreamscape of ice and snow. The Snow Queen is a fascinating tale of sadness, redemption, and the power of love that is sure to inspire the entire family with the joy of the Holiday Season.
The Snow White Princess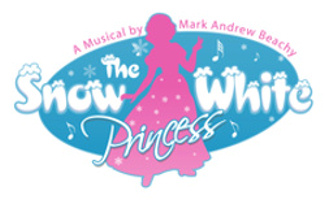 The Snow White Princess
Play, Music, & Lyrics by Mark Andrew Beachy

Princess Snow White runs away from the Evil Queen, getting lost in the woods in the cold of winter. There she meets the Seven Little People and Tim Knee (the bird who lives up in the chimney). Disguised as an ugly apple peddler, the Evil Queen poisons Snow White with a poison apple, sending her into a deep sleep. Can the Prince awaken her with a kiss?

Running Length: One Hour
Cast: Minimum of 12

www.markandrewbeachy.com
Southwest Tails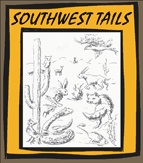 Southwest Tails
by Gerry Cullity
www.desertstages.com

When a family sets out to see America, they mistakenly leave behind their lovable puppy, Casey, at a rest stop in Arizona. Join Casey as she comes across Pepé, a Mexican prairie dog, and experiences the mystery and magic of the Arizona desert. As Pepé guides Casey along her journey, she learns all about Southwestern culture, traditions, and folklore. With the help of her newfound friends, Casey comes to realize that home is where the heart is.
Tales of the Windship
Tales of the Windship
by Fengar Gael
http://www.youthplays.com

Step aboard the Windship, then set sail with a lost girl seeking a home somewhere in the wide world of fairy tales.
Tom T
Tom T
by Bruce Scigliano and George Krawczyk
http://www.community-theater.com

A Musical Reminiscence in Two Acts By Bruce Scigliano and George Krawczyk Based on Mark Twain's The Adventures of Tom Sawyer, Tom T is a surprising twist on Twain's classic tale of American boyhood. Audiences will relive the unforgettable stories of Tom and his friends- whitewashing the fence, the young love affair between Becky and Tom, murder in the graveyard and the exciting climax in the cave, as well as learning the ultimate fate of Twain's immortal characters.
The Ugly Duckling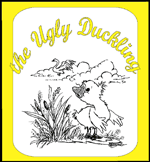 The Ugly Duckling
by Gerry Cullity
www.desertstages.com
Preview: http://skitomedia.com/uglyduckling/

Audiences will delight in Gerry Cullity's touching musical take on the celebrated story of an Ugly Duckling, whose peculiar appearance instantly triggers taunting from the beautiful Meadow Ducks. With the guidance of a wise Eagle and the unconditional love of her Mother, the Ugly Duckling realizes her inner beauty and also finds love and friendship in the most unlikely places. This poignant tale, which heralds a message of acceptance, tugs at the heart with its stirring view of the impenetrable bond that a mother and her child share.
A Velveteen Rabbit
A Velveteen Rabbit
by John Kroll and Gary Adams
From two alumni of the BMI Musical Theater Workshop, John Kroll and Gary Adams (7-year veteran pianist from Broadway production of A Chorus Line) comes a brand new musical treatment of the touching classic, The Velveteen Rabbit. This musical keeps the depth and tone of the original story without traumatizing smaller children. Character requirements are: 4 Male (Rabbit, Boy, General, Pirate); 1 Female (Nanny); 6 either Male or Female (Toymaker, Sailboat, Clown, Skin Horse, Brown Rabbit, and White Rabbit). Orchestration is to be determined. To inquire about this work please email Gary Adams at gmklpm@embarqmail.com.
The Wizard of Oz (a modernized version)
The Wizard of Oz (a modernized version)
by Mary Gray
http://www.SPOTLIGHTMUSICALS.COM

In the last one hundred years, many versions of the original L. Frank Baum story have appeared as plays, musicals, movies, and spin offs. This version adds to the tradition a musical that is entertaining to kids of this generation- not only for those who see it, but for those who perform in it. It touches on issues such as technology, self esteem, and youthful restlessness. The Scarecrow is a very clever young man who happens to have a learning disability, specifically, he can't read. The Tin Man is a robot who aspires to be more like a real human. The Lion is not really a lion at all, but becomes one in his heart by proving his bravery. The Wizard is an inventor stuck in Oz when he impulsively tries out his alternate universe machine on himself. And Dorothy is a dissatisfied teenager who's not sure what she wants in life. The songs are modern rock styles and lend themselves to contemporary dance moves.