April 2010 www.nationalyouththeatre.com Vol. 6, Issue 1
~ Spotlight ~
Top of Page | Reviews | News | Actors | Calendar | Instructors | Theatres | Youth Scripts | Auditions | Workshops
CLASS OF 77 is a new Australian musical written by Sydney composer David Hines which is ideal for a high school or youth theatre production. The show centers around a group of students in 1977 as they prepare to leave school and face the "brave new world" of the 1980's and beyond. A strong cast of colorful characters adds drama, humor and a lot of 70's color (and fashions!) to the first act set at school, which culminates with the end of year prom.
In Act II we are brought forward 15 years to the gang's school reunion. Many changes have occurred since they left school and, as old flames are re-ignited and old jealousies revived, the class learns something of life and love. As the cast come together for a group photo we learn that, as wonderful as it is too look back at our school days, the Golden Years are those up ahead.
The show does not simply use popular songs from the era but has 14 brand new songs, all in a 70's rock/pop style. The vocal duties are evenly shared amongst the cast which gives everyone a chance to shine. The show is scored for either a six piece rock band or a full orchestra. For those without access to live musicians, a professional backing CD is included with the license, so any group large or small can stage this show.
For full details visit www.classof77.com.au
---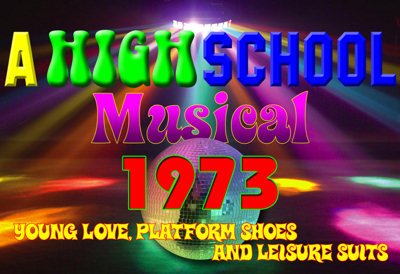 A HIGH SCHOOL MUSICAL - 1973
Book, Music & Lyrics by Bob Walton
A HIGH SCHOOL MUSICAL - 1973 takes a satirical look at high school relationships as in GREASE, FOOTLOOSE, ZOMBIE PROM and yes, the HIGH SCHOOL MUSICAL movies.
This musical is a love story between the popular kid and new girl in school, a jealous cheerleader and her groupies who scheme to come between them, and the teachers who have to put up with all the crazy teenagers. When the school loses its funding and is about to close, the kids opt to put on a show to raise the money needed to keep the school open so they can graduate.
Can a hit show, a brainiac inventor kid, and funky 70's music save the school? Win or lose, it'll be a groovy time trying with great music, dancing, several principal and supporting roles, and a fun trip back to the 70's!
Original book and score. Easily adaptable for any sized school.
For more information please e-mail
us at West254@aol.com
---


~ Reviews ~
Top of Page | Reviews | News | Actors | Calendar | Instructors | Theatres | Youth Scripts | Auditions | Workshops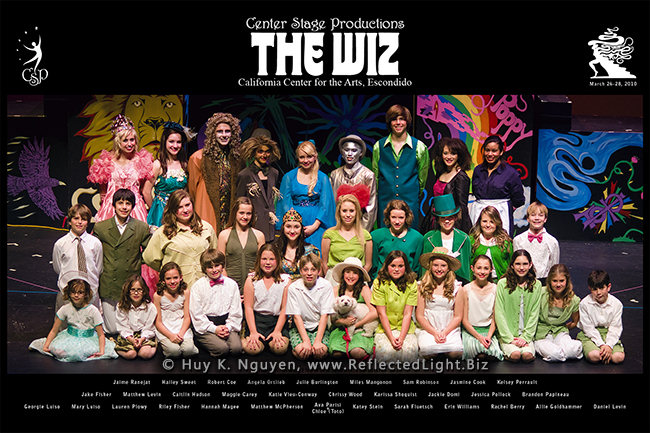 The Wiz
Center Stage Productions - Escondido, CA
~ 3/26/2010 to 3/28/2010 ~

Joseph and the Amazing Technicolor Dreamcoat
Kroc Kids - San Diego, CA
~ 12/11/2009 to 12/13/2009 ~

Camel Lot
The Rock Church - San Diego, CA
~ 12/10/2009 to 12/10/2009 ~


Cabaret
Hamilton Academy - Los Angeles, CA
~ 12/3/2009 to 12/12/2009 ~

The King and I
J*Company - La Jolla, CA
~ 12/3/2009 to 12/13/2009 ~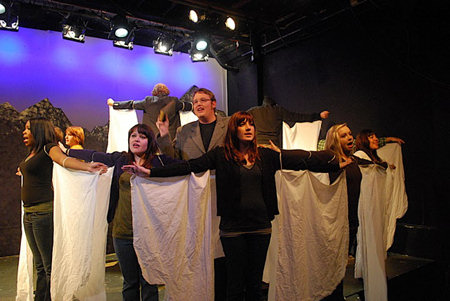 The Laramie Project
Grossmont High School Foothiller Players - La Mesa, CA
~ 12/2/2009 to 12/12/2009 ~



Beauty and the Beast
Metropolitan Educational Theatre Network - Poway, CA
~ 11/21/2009 to 11/22/2009 ~



Beatrice the Butterfly
The Theatre School @ NCRT - Solana Beach, CA
~ 11/19/2009 to 11/22/2009 ~



Little Women: The Broadway Musical
Center Stage Productions - Escondido, CA
~ 11/13/2009 to 11/15/2009 ~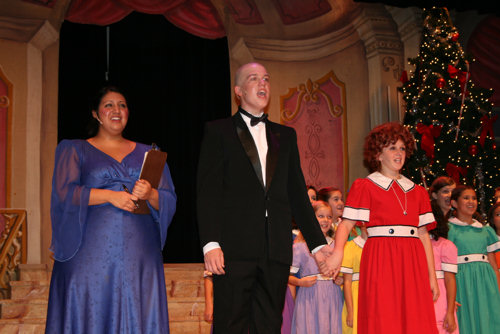 Annie, Jr.
Christian Youth Theater-San Diego - San Diego, CA
~ 11/13/2009 to 11/21/2009 ~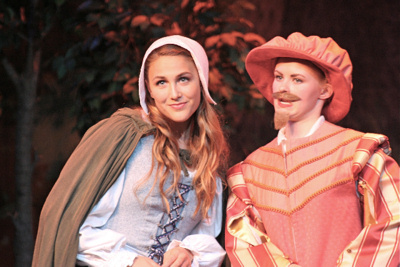 As You Like It
Carlsbad High School - Carlsbad, CA
~ 11/12/2009 to 11/14/2009 ~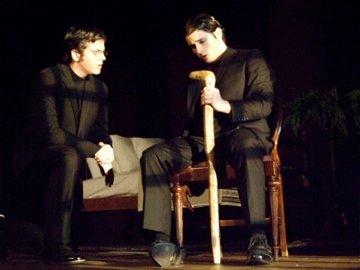 The Elephant Man
Corona del Mar High School - Newport Beach, CA
~ 11/12/2009 to 11/21/2009 ~

Taming of the Shrew
El Camino High School - Oceanside, CA
~ 11/6/2009 to 11/15/2009 ~

Execution of Justice
Hamilton Academy - Los Angeles, CA
~ 11/6/2009 to 11/14/2009 ~



Disney's High School Musical 2
Christian Youth Theater - Chula Vista, CA
~ 11/6/2009 to 11/8/2009 ~



Singin' in the Rain
Justin-Siena High School - Napa, CA
~ 11/5/2009 to 11/15/2009 ~


Request a review
~ News ~
Top of Page | Reviews | News | Actors | Calendar | Instructors | Theatres | Youth Scripts | Auditions | Workshops
San Diego Junior Theatre Presents "Seussical the Musical" (4/1/2010)
San Diego, CA
Kids On Stage Sets Auditions for Summer Glee Club Camp (3/31/2010)
St. Joseph, MI
Musical Theatre of Anthem's 2010-11 Season! (3/24/2010)
Anthem, AZ
Children's Theatre of Charlotte Brings Classic Book "Goodnight Moon" to Life on Stage (3/23/2010)
Charlotte, NC
Valley Youth Theatre Presents "Willy Wonka" (3/18/2010)
Phoenix, AZ
Center Stage Productions presents 'The Wiz' (3/18/2010)
Escondido, CA
Westview High School Presents "Grease" (3/18/2010)
San Diego, CA
Dallas Children's Theater Presents "Carnival of the Animals" (3/4/2010)
Dallas, TX
TADA! Youth Theater Presents "Wide-Awake Jake" (3/3/2010)
New York, NY
Dallas Children's Theater Presents "The Lion, the Witch, and the Wardrobe" (2/26/2010)
Dallas, TX
Broadway Training Center Presents "The 25th Annual Putnam County Spelling Bee" (2/25/2010)
Irvington, NY
Temecula Performing Arts Company Presents "Dear Edwina" (2/25/2010)
Temecula, CA
Valley Youth Theatre Presents "The Hobbit" (2/24/2010)
Phoenix, AZ
San Diego Junior Theatre Presents "A Midsummer Night's Dream" (2/19/2010)
La Jolla, CA
Children's Theatre of Charlotte Sets Sail for Adventure with "Treasure Island" (2/17/2010)
Charlotte, NC
Fallbrook Players Presents "Fame" (2/17/2010)
Fallbrook, CA
J*Company Presents "The Sound of Music" (2/17/2010)
La Jolla, CA
Desert Stages Theatre Presents "Peter Pan" (2/16/2010)
Scottsdale, AZ
Dallas Children's Theater Presents "hard 2 spel dad" (2/10/2010)
Dallas, TX
Dallas Children's Theater Presents Kathy Burks Theatre of Puppetry Arts' "Hansel and Gretel" (2/5/2010)
Dallas, TX
Act One Theater Arts Presents "RENT - School Edition" (2/5/2010)
Temecula, CA
Pippi Longstocking Arrives in Balboa Park (2/3/2010)
San Diego, CA
East Valley Children's Theatre Presents "The Goats Gruff" (2/2/2010)
Mesa, AZ
All the World's a Stage in Children's Theatre of Charlotte's Promenade Production of Shakespeare's "As You Like It" (1/26/2010)
Charlotte, NC
Kids On Stage Presents "Thoroughly Modern Millie" (1/26/2010)
Stevensville, MI
Dallas Children's Theater presents "The Lion, The Witch, And The Wardrobe" (1/19/2010)
Dallas, TX
Children's Theatre's Tarradiddle Players Bring Classic Children's Story to Life with "Mike Mulligan and His Steam Shovel" (1/13/2010)
Charlotte, NC
Jason Robert Brown to Attend Valley Youth Theatre's "13" (1/7/2010)
Phoenix, AZ
Carlsbad Community Theatre Presents "Disney's Alilce in Wonderland" (1/7/2010)
Carlsbad, CA
CYT Presents Six Spectacular Musicals! – February through March (1/7/2010)
San Diego, CA
Riverside Children's Theatre Presents "Disney's Beauty and the Beast" (1/6/2010)
Riverside, CA
Children's Theatre of Charlotte Presents Two January Special Events (1/5/2010)
Charlotte, NC
Children's Theatre of Charlotte's "Tales of a Fourth Grade Nothing" Kicks of 2010 with Lots of Laughs (1/4/2010)
Charlotte, NC
Dallas Children's Theater Presents "Hansel and Gretel" (12/23/2009)
Dallas, TX
TADA! Youth Theater Presents "B.O.T.C.H." (12/18/2009)
New York, NY
San Diego Junior Theatre Presents "You're a Good Man, Charlie Brown" (12/10/2009)
San Diego, CA
Submit a press release
~ Active Actors ~
Top of Page | Reviews | News | Actors | Calendar | Instructors | Theatres | Youth Scripts | Auditions | Workshops
Create an actor's page
Amanda Berkowitz as Lee Bouvier in Grey Gardens
Queen City Theatre Company in Charlotte, NC
~ 1/27/2010 to 2/13/2010 ~
Helena Marie Woods as Rich Girl/Children's Chorus in San Diego Opera "La Boheme"
San Diego Civic Theatre in San Diego, CA
~ 1/30/2010 to 2/7/2010 ~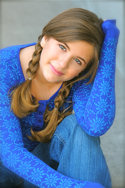 Danielle Van Orden as Middle Class Girl - Children's Chorus in La Boheme
Civic Center in San Diego, CA
~ 1/30/2010 to 2/7/2010 ~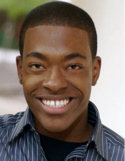 Ian Coulter-Buford as Spartan Herald in Lysistrata
McPherson Theatre in Bloomington, IL
~ 2/16/2010 to 2/21/2010 ~
Connor Baker as Slightly Soiled in Peter Pan
Desert Stages Theatre in Scottsdale, AZ
~ 2/19/2010 to 3/21/2010 ~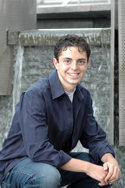 Michael Ochoa as Curly McLain in Oklahoma!
Northglenn High School in Northglenn, CO
~ 3/11/2010 to 3/13/2010 ~
Helena Marie Woods as Natalie in All Shook Up!
El Camino High School in Oceanside, CA
~ 3/19/2010 to 3/28/2010 ~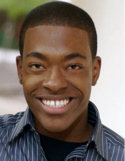 Ian Coulter-Buford as Dancer in USA Ballet Company Concert
Westbrook Auditorium @ Illinois Wesleyan University in Bloomington, IL
~ 3/20/2010 to 3/20/2010 ~

Joseph Sibley as Nick Piazza in Fame
New England Youth Theater in Bath, ME
~ 3/25/2010 to 4/3/2010 ~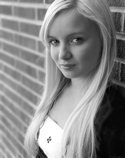 Julie Burlington as Dorothy in The Wiz
Center Stage Productions in Escondido, CA
~ 3/26/2010 to 3/28/2010 ~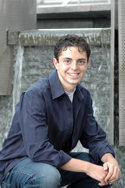 Michael Ochoa as Radames in Elton John & Tim Rice's AIDA
Northglenn Youth Theatre in Northglenn, CO
~ 4/16/2010 to 4/25/2010 ~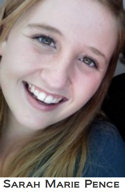 Sarah Pence as Ensemble in Grease
Westview Theatre Company in San Diego, CA
~ 4/22/2010 to 5/1/2010 ~
Rachel Pence as Sandy in Grease
Westview Theatre Company in San Diego, CA
~ 4/22/2010 to 5/1/2010 ~
Nolan Sturdevant as Jesus in Jesus Christ Superstar
PHS Ruth Street Theater in Prescott, AZ
~ 4/22/2010 to 4/24/2010 ~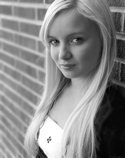 Julie Burlington as Liesl Von Trapp in The Sound of Music
Community Players Theater in Escondido, CA
~ 5/14/2010 to 5/23/2010 ~
~ Calendar ~
Top of Page | Reviews | News | Actors | Calendar | Instructors | Theatres | Youth Scripts | Auditions | Workshops
The Hobbit
Valley Youth Theatre
Website: http://www.vyt.com
Location: Phoenix, AZ
Dates: 3/19/2010 to 4/4/2010

Legally Blonde Dance Workshop
Kidz Theater
Website: http://www.kidztheater.org/
Location: New York, NY
Dates: 4/4/2010 to 4/4/2010

Vanities
Quest Theatre
Website: http://www.questacting.com/
Location: Clifton, NJ
Dates: 4/9/2010 to 4/18/2010

Aida
Northglenn Youth Theatre
Website: http://www.northglenn.org/p153.html
Location: Northglenn, CO
Dates: 4/16/2010 to 4/22/2010

Goodnight Moon
Children's Theatre of Charlotte
Website: http://www.ctcharlotte.org/
Location: Charlotte, NC
Dates: 4/16/2010 to 5/9/2010

Into the Woods
Kidz Theatre
Website: http://www.kidztheater.org/
Location: New York, NY
Dates: 4/16/2010 to 4/25/2010

The Little Mermaid
Wheelock Family Theatre
Website: http://www.WheelockFamilyTheatre.org
Location: 200 The Riverway, Boston, MA
Box Office: 617-879-2300
Dates: 4/16/2010 to 5/16/2010
Days/Times: Friday nights at 7:00, Saturday and Sunday matinees at 3:00

Wide-Awake Jake
TADA! Youth Theater
Website: http://www.tadatheater.com/
Location: 15 West 28th St., New York, NY
Box Office: (212) 252-1619 x 128
Dates: 4/16/2010 to 5/23/2010

Kids On Stage Acting Classes
Kids On Stage
Website: http://www.dougskidsonstage.com/
Location: St. Joseph, MI
Dates: 4/17/2010 to 5/17/2010

Dark of the Moon
Academy for the Performing Arts
Website: http://hbapa.org
Location: 1905 Main Street, Huntington Beach, CA
Box Office: (714) 536-2514 Ext. 4025
Dates: 4/22/2010 to 4/25/2010
Days/Times: Th-Sat @ 7:30, Sun. @ 2:00

Grease
Westview High School Theatre
Website:
Location: 13500 Camino Del Sur, San Diego, CA
Dates: 4/22/2010 to 5/1/2010
Days/Times: April 22, 23, 24, 29, 30, and May 1 at 7:30pm, April 24 at 2:00 pm

You're A Good Man, Charlie Brown
Vista Murrieta High School: C.L.A.S.S. Act Productions!
Website:
Location: 28251 Clinton Keith Road, Murrieta, CA
Dates: 4/22/2010 to 5/1/2010
Days/Times: Thur - Sat @ 7:00pm

You're A Good Man, Charlie Brown
Vista Murrieta High School
Website: http://www.murrieta.k12.ca.us/15712049124329713/site/default.asp
Location: 28251 Clinton Keith Road, Murrieta, CA
Box Office: 951-894-5750
Dates: 4/22/2010 to 5/1/2010
Days/Times: Thur - Sat @ 7:00pm

Bugsy Malone
Broadway Training Center
Website: http://www.broadwaytraining.com
Location: Irvington, NY
Box Office: 914 478 5825
Dates: 4/23/2010 to 4/25/2010

The Commedia King Arthur
Children's Theatre of Charlotte
Website: http://www.ctcharlotte.org/
Location: Charlotte, NC
Dates: 4/23/2010 to 5/2/2010

You're A Good Man, Charlie Brown
Vista Murrieta High School
Website:
Location: 28251 Clinton Keith Road, Murrieta, CA
Box Office: 951-894-5750
Dates: 4/23/2010 to 5/1/2010
Days/Times: Thur - Sat @7:00pm

42nd Street
Susan E. Wagner High School
Website:
Location: 1200 Manor Road, Staten Island, NY
Dates: 4/29/2010 to 5/1/2010

Curtains
Tri-School Theatre
Website: http://www.trischool.org/
Location: 1952 W La Palma Ave, Anaheim, CA
Box Office: 714-774-7575x1155
Dates: 4/29/2010 to 5/2/2010
Days/Times: Thurs@7:00, Fri&Sat@8:00, Sun@2:00

Songs of Andrew Lloyd Webber
Musical Theatre of Anthem
Website: http://www.musicaltheatreofanthem.org/
Location: 40404 N. Gavilan Peak Pkwy, Anthem, AZ
Box Office: 602-743-9892
Dates: 4/29/2010 to 5/2/2010

Seussical
San Diego Junior Theatre
Website: http://www.juniortheatre.com
Location: San Diego, CA
Box Office: 619-239-8355
Dates: 4/30/2010 to 5/16/2010

The Importance of Being Earnest
The Huron Players
Website: http://www.aaps.k12.mi.us/huron.huron_players/home&config=sgtKNorVgIYhCfbtCmVLNM
Location: Huron High School, 2727 Fuller Rd., Ann Arbor, MI
Dates: 4/30/2010 to 5/8/2010

Bat Boy: The Musical
Canyon Crest Academy
Website: http://www.cca-envision.org/theatre/intro.html
Location: 5951 Village Center Loop Road, San Diego, CA
Dates: 5/6/2010 to 5/15/2010

Carnival fo the Animals
Dallas Children's Theater
Website: http://www.dct.org/
Location: 5938 Skillman Street, Dallas, TX
Box Office: 214-740-0051
Dates: 5/7/2010 to 5/23/2010

Willy Wonka
Valley Youth Theatre
Website: http://www.vyt.com
Location: Phoenix, AZ
Dates: 5/7/2010 to 5/23/2010

Animal Farm
Children's Theatre of Charlotte
Website: http://www.ctcharlotte.org/
Location: Charlotte, NC
Dates: 5/12/2010 to 5/15/2010

Lucky Duck
Greasepaint Youtheatre
Website: http://phoenixtheatre.com/HomeGP.aspx
Location: Scottsdale, AZ
Dates: 5/14/2010 to 5/30/2010

Schoolhouse Rock Live!
Christian Youth Theater
Website: http://www.cyt.org/
Location: 4676 Ingraham Street, San Diego, CA
Box Office: 800-696-1929
Dates: 5/14/2010 to 5/22/2010

Student One-Act Festival
The Theatre School @ North Coast Rep
Website: http://www.northcoastrep.org
Location: 987 Lomas Santa Fe Drive, Suite D, Solana Beach, CA
Dates: 5/14/2010 to 5/16/2010

The Wizard of Oz
Christian Youth Theater
Website: http://www.cyt.org/
Location: 1868 E. Valley Parkway, Escondido, CA
Box Office: 800-696-1929
Dates: 5/14/2010 to 5/23/2010

Little Women
Musical Theatre of Anthem
Website: http://www.musicaltheatreofanthem.org/
Location: 40404 N. Gavilan Peak Pkwy, Anthem, AZ
Box Office: 602-743-9892
Dates: 5/20/2010 to 5/23/2010

Aladdin, Jr.
Desert Stages Theatre
Website: http://www.desertstages.com
Location: 4720 N. Scottsdale Road, Scottsdale, AZ
Box Office: (480) 483-1664
Dates: 5/21/2010 to 6/20/2010
Days/Times: 7:30 Fri and Sat, 1:00 and 3:00 Sat and Sun

Disney's High School Musical
Christian Youth Theater
Website: http://www.cyt.org/
Location: 2400 South Stage Coach Lane, Fallbrook, CA
Box Office: 800-696-1929
Dates: 5/21/2010 to 5/29/2010

Seussical the Musical
Christian Youth Theater
Website: http://www.cyt.org/
Location: 1615 Mater Dei Drive, Chula Vista, CA
Box Office: 800-696-1929
Dates: 5/21/2010 to 5/23/2010

Snoopy!!!
Christian Youth Theater
Website: http://www.cyt.org/
Location: 11833 Woodside Avenue, Lakeside, CA
Box Office: 800-696-1929
Dates: 5/21/2010 to 5/30/2010

The Sound of Music
Christian Youth Theater
Website: http://www.cyt.org/
Location: 402 North Coast Highway, Oceanside, CA
Box Office: 800-696-1929
Dates: 5/22/2010 to 5/30/2010


Add a calendar listing
~ Drama Instructors ~
Top of Page | Reviews | News | Actors | Calendar | Instructors | Theatres | Youth Scripts | Auditions | Workshops
Choreography By Ali
Type: Drama
Website: http://choreographybyali.com/
Location: Fallbrook, CA

Darleen Hampson
Type: Drama
E-Mail: darleen1953@yahoo.com
Location: Visalia, CA
Phone: 559-759-0813

Janet Frenkel
Type: Vocal
E-Mail: jsf1224@gmail.com
Location: 6650 Thackston Drive, Riverview, FL
Phone: 813-244-8669

Christian Youth Theater-Atlanta
Type: Drama
Website: http://www.cytatlanta.com
E-Mail: michellejevans@yahoo.com
Location: 3000 Old Alabama Road, Alpharetta, GA
Phone: 678-640-0076

Linda Giffin Piano & Voice Studio
Type: Vocal
Website: http://www.pianoandsinginglessons.com/
E-Mail: sing88keys@gmail.com
Location: 26 Brookfield Terrace, Framingham, MA


Add drama instructor listing to newsletter
~ Theatre Links ~
Top of Page | Reviews | News | Actors | Calendar | Instructors | Theatres | Youth Scripts | Auditions | Workshops
Young Actors Guild, Fort Smith, AR
Actor's Youth Theatre, Mesa, AZ
Desert Stages, Scottsdale, AZ
Desert Stages Theatre, Scottsdale, AZ
Greasepaint Scottsdale Youtheatre, Scottsdale, AZ
Musical Theatre of Anthem, Anthem, AZ
Academy for the Performing Arts, Huntington Beach, CA
Academy of Music at Hamilton High School, Los Angeles, CA
ACT - San Diego, San Diego, CA
Act One Theater Arts, Murrieta, CA
American Rose Theatre, San Diego, CA
Archbishop Riordan High School, San Francisco, CA
Arts Off Broadway, Escondido, CA
Broadway Theatre Arts Academy, Escondido, CA
C Hook Theater, San Diego, CA
C.A.S.T. Academy, Fallbrook, CA
Canyon Crest Academy - Envision, San Diego, CA
Carlsbad Community Theatre, Carlsbad, CA
Carlsbad High School, Carlsbad, CA
Center Stage Productions, Escondido, CA
Children's Civic Light Opera, Los Angeles, CA
Children's Musical Theater-San Jose, San Jose, CA
Christian Youth Theater, El Cajon, CA
Conservatory of the Arts at Valley Christian Schools, San Jose, CA
Corona del Mar High School, Newport Beach, CA
Coronado School of the Arts, Coronado, CA
Curtain Call Performing Arts Academy of Corona, Corona, CA
Encore Youth Theatre, Vista, CA
Fallbrook Players, Fallbrook, CA
Francis W. Parker School, San Diego, CA
Grossmont High School Foothiller Players, El Cajon, CA
Highland Players - Helix Charter High School, La Mesa, CA
J*Company, La Jolla, CA
Justin-Siena Theatre, Napa, CA
Kroc Kids, San Diego, CA
Los Angeles County High School for the Arts, Los Angeles, CA
Madison High School, San Diego, CA
Metropolitan Educational Theatre Network (MET2), Northridge, San Diego, Covina, Valencia, and Torra, CA
Mission Theatre, Fallbrook, CA
North Coast Repertory Theatre, Solana Beach, CA
North County School of the Arts, Encinitas, CA
Peter Pan Junior Theatre, San Diego, CA
Riverside Children's Theatre, Riverside, CA
Riverside Youth Theatre, Riverside, CA
San Diego Junior Theatre, San Diego, CA
Temecula Performing Arts Company, Temecula, CA
Terra Youth Theater, Huntington Beach, CA
Tesoro High School, Rancho Santa Margarita, CA
Tri-School Theatre, Anaheim, CA
Vista Murrieta High School, Murrieta, CA
Westview Theatre, San Diego, CA
Northglenn Youth Theatre, Northglenn, CO
Orlando Youth Theatre and Academy, Orlando, FL
The Theatre Institute, Doral, FL
Christian Youth Theater-Atlanta, Alpharetta, GA
Cobb Children's Theatre, Marietta, GA
Off Broadway Children's Theatre, Alpharetta, GA
Christian Youth Theater - Chicago, Chicago, IL
Premier Arts, Elkhart, IN
Lakefront Youth Theatre Experience, New Orleans, LA
Wheelock Family Theatre, Boston, MA
Huron Players, Ann Arbor, MI
Interlochen Arts Academy, Interlochen, MI
Kids On Stage!, Stevensville, MI
Performing Arts in Children's Education - PACE, Columbia, MO
Children's Theatre of Charlotte, Charlotte, NC
All Children's Theatre, Parsippany, NJ
Hoboken Children's Theater, Hoboken, NJ
Mater Dei High School, New Monmouth, NJ
New Milford High School, New Milford, NJ
Quest Theatre Company, Clifton, NJ
Ramsey High School, Ramsey, NJ
Broadway Training Center of Westchester, Yonkers, NY
Kidz Theater, New York, NY
Lighthouse Youth Arts Center, Thornwood, NY
Riverdale Rising Stars, Riverdale, NY
TADA! Youth Theater, New York, NY
Methacton High School, Norristown, PA
Pinewood Preparatory School, Summerville, SC
AC Lamplight Youth Theatre Company, Amarillo, TX
Class Act Productions, The Woodlands, TX
Houston High School for the Performing and Visual , Houston, TX
Youth Theatre at the U, Salt Lake City, UT

Become a Theatre Member