NYA Alumni in 2020!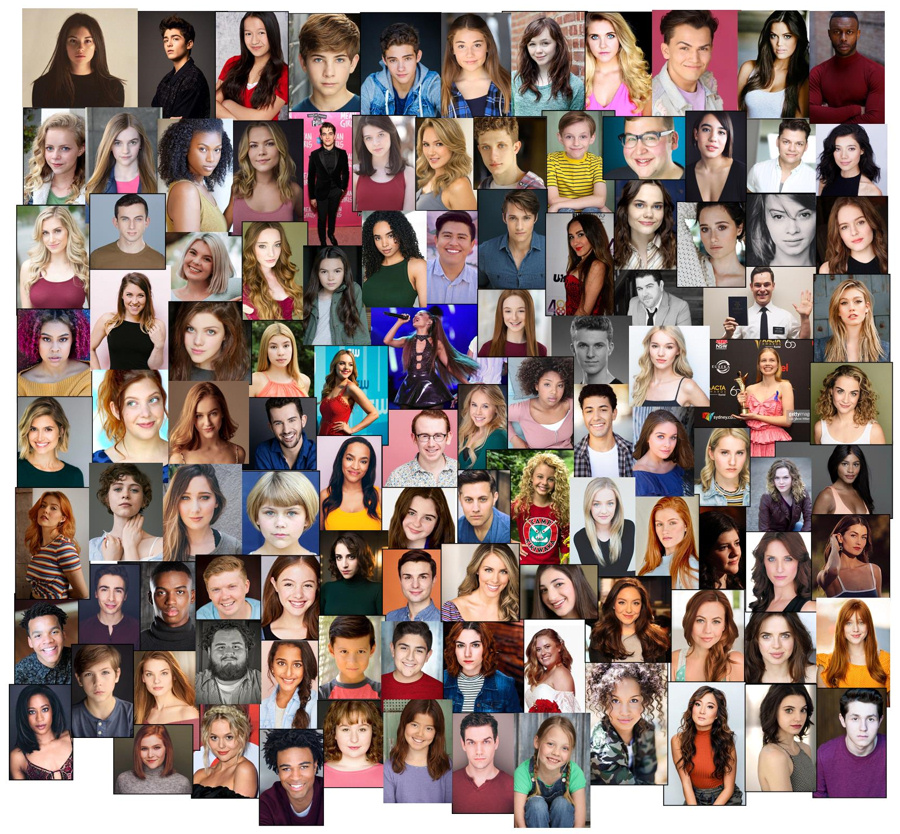 So shines some good deeds in a weary year. We thank all our brave first responders putting their lives on the line to help get us through 2020, and we thank everyone in the arts community who worked creatively to keep the arts flowing through the pandemic.

And we honor the many artists we lost this past year including Carl Reiner, Little Richard, Sean Connery, Alex Trebek, Regis Philbin, Charley Pride, David Prowse, Nick Cordero, Terrence McNally, Olivia de Havilland, Max von Sydow, Diana Rigg, Jerry Stiller, Brian Dennehy, Honor Blackman, Robert Conrad, Naya Rivera, Ann Reinking, Buck Henry, Ian Holm, Kelly Preston, Eddie Van Halen, Kenny Rogers, Helen Reddy, Bill Withers, Charlie Daniels, Peter Green from Fleetwood Mac, Bonnie Pointer of the Pointer Sisters, Ronald Bell of Kool & the Gang, Dawn Wells, Kirk Douglas, Chadwick Boseman and, on January 31, 2020, we tragically lost our beloved Zachary Guerrero. Known in the youth arts communities of both Los Angeles and Arizona, Zachary earned NYA Awards in 2015 & 2017 as Beast in Greasepaint's Beauty and the Beast and Abraham Van Helsing in John Burroughs High School's Burroughs on Broadway, as well as nominations as Pontius Pilate in Young Artists Ensemble's Jesus Christ Superstar, Horton the Elephant in OLPH's Seussical, and as the Caterpillar in Greasepaint's Alice in Wonderland. He's also among our celebrated alumni artists below, now starring as Optimist 2 in Greatland released posthumously on Amazon Prime. We mourn their loss, but celebrate the lives they lived and all that they've inspired.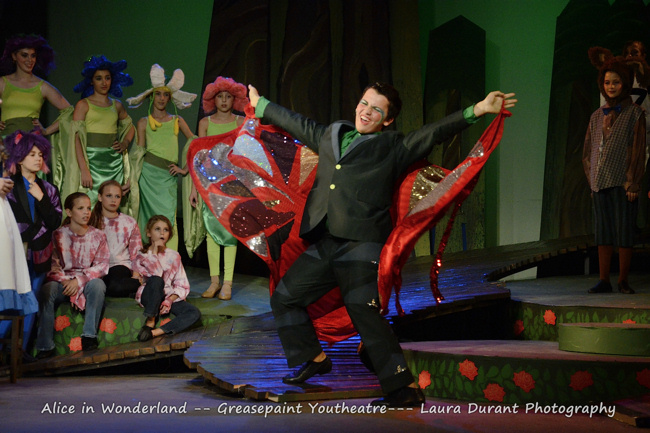 We also celebrate a year that saw so many young artists either beginning or continuing to make exciting splashes in the arts, including a remarkable number of former NYA award winners and nominees. In 2020, despite everything, that number still included more than 100 whom we've heard about including 10 on Broadway, 13 on tour, 9 in world premieres, more than 50 in TV Series, and more than 20 in movies. Congratulations to all!
Broadway Shows include The Book of Mormon, Come From Away, Dear Evan Hansen, Frozen, Grand Horizons, Hadestown, Hamilton, Jagged Little Pill, Mean Girls, West Side Story.
National Tours include Beautiful, The Book of Mormon, Dear Evan Hansen, Fiddler on the Roof, Frozen, Hello, Dolly!, The SpongeBob Musical, Summer, Waitress & Wicked.
World Premieres include Americano!, How to Load a Musket, Stranger Things: The Drive-Into Experience.
Films include The Babysitter: Killer Queen, Big Time Adolescence, Clifford the Big Red Dog, Dinner in America, The Eternals, Gretel & Hansel, I Still Believe, Shazam! Fury of the Gods, Greatland, Kajillionaire, The Little Mermaid, Lost Girls, Mare of Easttown, Murder Manual, The Prom, The Turning, Uncle Frank, Wonder Woman 1984, Wrong Turn, & Yes, God Yes.
TV Series include principal roles in Arrow, Atypical, The Binding, Bunk'd, DuckTales, Dynasty, Emily in Paris, Gossip Girl, High School Musical: The Musical, The Hockey Girls, I Am Not Okay with This, The L Word, Mr. Iglesias, Madagascar: A Little Wild, Nancy Drew, The Spanish Princess, The Stand, as well as guest appearances in 9-1-1, Agents of SHIELD, Angelyne, Batwoman, Betrayed, Black-ish, The Blacklist, Bob Hearts Abishola, Animaniacs, #blackAF, The Casagrandes, Chicago Fire, Criminal Minds, Dispatches from Elsewhere, Dragon Quest, Earth to Ned, Evil, FBI, Generation, Happy!, Jimmy Kimmel, I Can See Your Voice, Saved by the Bell, Say Yes to the Dress, Station 19, Supergirl, Sydney to the Max, Team Kaylie, The Tonight Show, The Twilight Zone, The Undoing, & What We Do in the Shadows.
~ 2020 Alumni Artists: Baby, Remember Their Names! ~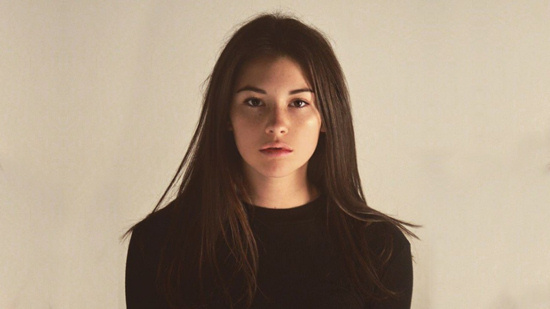 Gracie Abrams
TV: Performer on ABC's Jimmy Kimmel Live! (Oct. 28, 2020)
TV: Performer on NBC's The Tonight Show Starring Jimmy Fallon (Aug. 4, 2020)
https://www.instagram.com/gracieabrams/
https://twitter.com/gracieabrams
https://www.imdb.com/name/nm10956454/
(2016 Award Winner as Hero in The Archer School for Girls' "Much Ado About Nothing")
(2017 Award Winner as Abigail Williams in The Archer School for Girls' "The Crucible")
(2020 University Arts Award Winner for New Song "I miss you, I'm sorry")

---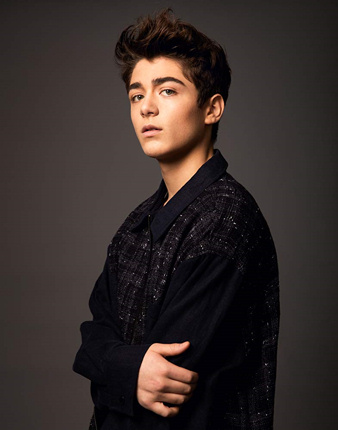 Asher Angel
Film: Billy Batson in Shazam! Fury of the Gods (June 2, 2023)
Film: Billy Batson in Shazam! (Opened Apr. 5, 2019)
TV: Jonah Beck in Disney Channel's Andi Mack (2017 - 2019)
https://www.instagram.com/asherdovangel/
https://twitter.com/AsherAngel
https://www.imdb.com/name/nm4755508/
(2013 Award Winner as Jojo in Desert Stages Theatre's "Seussical")
(2014 Award Winner as Jeremy Jacob in Greasepaint Youtheatre's "How I Became a Pirate")
(2015 Junior Artist of the Year & Performer)
(2017 Award Winner as Jonah Beck in "Andi Mack")
(2019 Award Winner as Billy Batson in "Shazam!")

---

Gloria Aung
TV Series: Grace in Netflix's Mr. Iglesias (2019-20)
https://www.instagram.com/gloriawinaung/
https://www.imdb.com/name/nm7126857/
(2015 Award Nominee as Annie in MET2's "Annie")
(2016 Award Winner as Gertrude in MET2's "Seussical")
(2017 Award Winner as Zaneeta in MET2's "The Music Man Jr.")
(2018 Award Nominee as Gingy in MET2's "Shrek")
(2019 Award Winner as Peter Pan in MET2's "Peter Pan")

---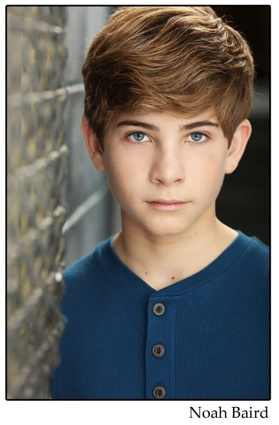 Noah Baird
TV Series: B.O.Y.D. in Season 3 of Disney Channel's DuckTales (2020)
TV: Boys Ensemble in A Christmas Story: LIVE on FOX (Dec. 17, 2017)
Broadway: Matilda (2015-17)
http://www.noahrcbaird.com/
https://www.instagram.com/noahbaird.official/
https://www.imdb.com/name/nm9436644/
(2019 Award Winner as Les in Moonlight Stage Productions' "Newsies")
(2013 Award Nominee as Scarecrow in ACT-San Diego's "The Wizard of Oz")

---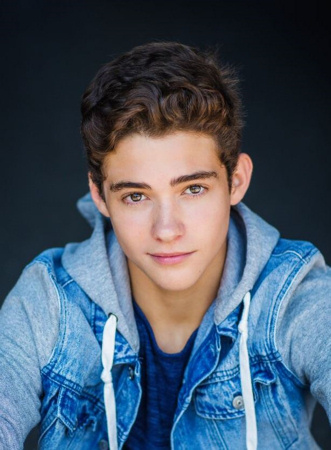 Joshua Bassett
TV Series: Ricky in Disney+'s High School Musical: The Musical (2019-20)
https://www.instagram.com/joshuatbassett/
https://www.imdb.com/name/nm7481311/
(2020 Award Winner as Ricky in Disney's "High School Musical: The Musical")
(2016 Award Nominee & Performer as Jack in North County School of the Arts' "Into the Woods")
(2016 Award Nominee as Jesse Aarons in "Bridge to Terabithia" & Cat in the Hat in "Seussical" @ CYT)
(2014 Award Nominee as Peter Pan at North County School of the Arts)

---

Shaylin Becton
TV Series: Gloria in DreamWorks' Madagascar: A Little Wild (Beg. Sep. 7, 2020)
TV Series: A Capella Kid in Peacock TV's reboot of Saved by the Bell (Nov. 25, 2020)
https://www.instagram.com/shaylinb/
https://www.imdb.com/name/nm5479487/
(2020 Award Winner/Showcase National Runner-Up with "Easy as Life" from "Aida" @ John Burroughs High)
(2020 Award Winner for Original Song "Magic")

---

Olivia Berger
TV Series: Olivia Baker in YouTube's Hannibull World (2021)
TV Series: Featured Student in HBO Max's Generation (2021)
TV Series: Featured Student in HBO Max's Euphoria (2019)
TV Series: Holly Bobo in Hulu's The Object of Murder (Dec. 5, 2019)
https://www.instagram.com/oliviagaleberger/
https://www.imdb.com/name/nm10146066/
(2014 Award Winner & Performer as The Blonde in Cathedral Catholic High School's "Godspell")
(2014 Award Nominee as Irene in Cathedral Catholic High School's "Crazy For You")
(2013 Award Nominee as Muzzy in Cathedral Catholic High School's "Thoroughly Modern Millie")

---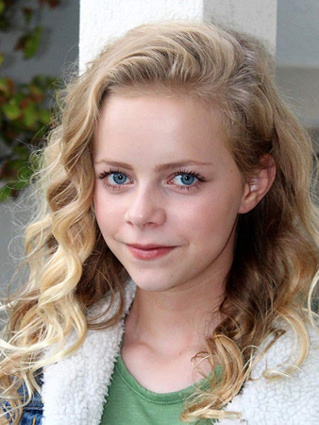 Elizabeth Birkner
Film: Claire in Behind You (2020)
TV: Ilyin in The CW's The Outpost (2018-19)
https://www.instagram.com/elizabethbirkneractor/
https://www.imdb.com/name/nm9253014/
(2016 Award Winner & Performer as Young Cosette in Desert Star Youth Theater's "Les Miserables")
(2017 Award Winner as Annie in Riverton Arts Council's "Annie")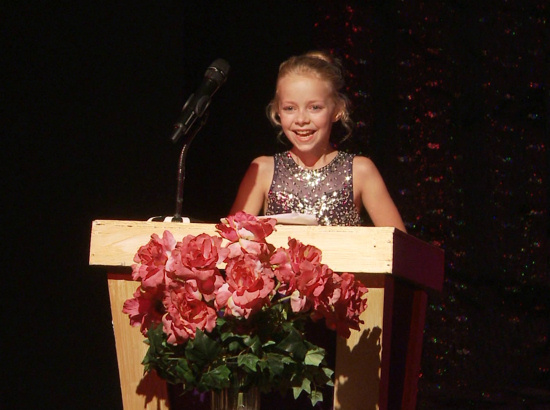 ---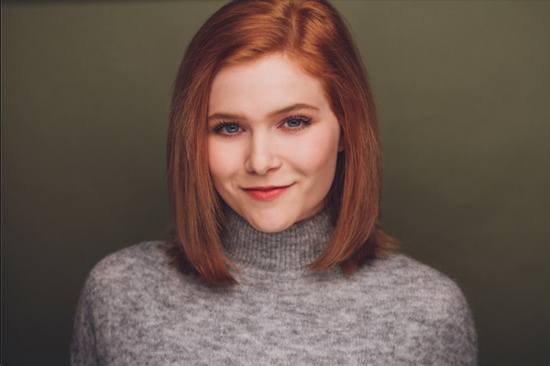 Elyssa Blonder
World Premiere: Ensemble in Americano! at Phoenix Theatre (Jan. 29 - Feb. 23, 2020)
TV: Patron in Amazon Prime's The Marvelous Mrs. Maisel (2019)
https://www.elyssablonder.com/
https://www.instagram.com/elyssablonder/
(2014 Award Nominee as Maggie in Spotlight Youth Theatre's "A Chorus Line")
(2015 Award Nominee as Olive Ostrovsky in Desert Stages Theatre's "The 25th Annual Putnam County Spelling Bee")
(2018 University Arts Award Nominee as Player 9 in ASU's "Nevermore")

---

Carolyn Braver
TV Series: Harper Quinlan in CBS's FBI (Mar. 31, 2020)
Off-Broadway World Premiere: Cast of How to Load a Musket (Jan. 11-26, 2020)
Broadway: Pearl in The Iceman Cometh (Mar. 23 - July 1, 2018) w/ Denzel Washington
World Premiere: Ami in Kill Local by the La Jolla Playhouse (Aug. 1-27, 2017)
World Premiere: Vita in Napoli, Brooklyn by the Long Wharf Theatre in New York (2017)
Broadway: Zoe in "Airline Highway" (2015)
https://www.instagram.com/cbraves/
http://www.imdb.com/name/nm6202176/
(2007 Award Winner and performer as Beth in Valley Youth Theatre's "Little Women")
(2008 Award Winner and performer as Audrey in Valley Youth Theatre's "Little Shop of Horrors")

---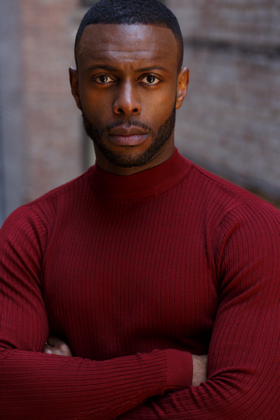 Josh Breckenridge
TV Series: US Marshal in NBC's The Blacklist (Nov. 13, 2020)
Broadway: Come From Away (2017-20)
World Premiere: Secret Serviceman Duane Bolden in Dave (2018 @ Arena Stage in Washington, DC)
Broadway: Olen Montgomery in The Scottsboro Boys (2010)
Broadway: Patron in The Ritz (2007)
https://www.instagram.com/josh.breckenridge/
(2003 Award Winner and performer as Albert Peterson in Moonlight Stage Productions' "Bye Bye Birdie")

---

Jane Bruce
Broadway: Ensemble in Jagged Little Pill (Previews Nov. 3, Opens Dec. 5, 2019 - 2020)
http://www.janebrucemusic.com/
https://www.instagram.com/janebrucemusic/
(2019 Award Winner for Direction of Star 2B's "Spring Awakening")
(2018 Award Winner for Direction of Star 2B's "Les Miserables")
(2018 Award Nominee for Direction of Star 2B's "Heathers")

---

Tristen Buettel
https://www.instagram.com/tristenjadee/
https://www.tristenbuettel.com/
Off-Broadway: Lorraine and Others in Jersey Boys at New World Stages (2018-20)
National Tour: Lorraine and Others in Jersey Boys (2017-18)
(2011 Award Nominee as Audrey in Kidz Theater's "Little Shop of Horrors")
(2012 Award Winner as Leisl in Kidz Theater's "The Sound of Music")
(2013 Award Winner & Performer as Maureen in Kidz Theater's "Rent")

---

Travis Burnett
https://www.instagram.com/itstravisburnett/
https://www.imdb.com/name/nm8682322/
TV Series: Clown Boy in AMC's Dispatches from Elsewhere (2020)
TV Series: Freddie in Episode Warlocks & Headlocks of Netflix's Team Kaylie (2019)
(2019 Award Winner & Performer as Oliver Twist in Musical Theatre West's "Oliver!")

---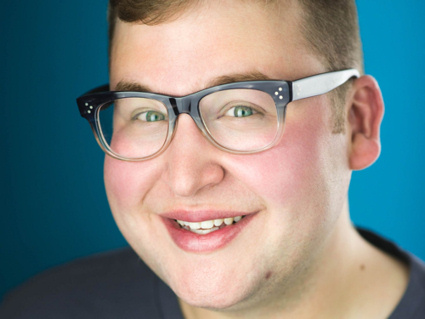 Chad Burris
https://www.instagram.com/_chadburris/
Broadway: Damian Hubbard in Mean Girls (Beg. Mar. 10, 2020)
Broadway: Olaf in Frozen (Dec. 2019 - Jan. 2020)
World Premiere: Vic Nunez in Almost Famous at The Old Globe (2019)
(2012 Award Winner as Edna Turnblad in Young Actors Guild's "Hairspray")
(2013 Award Nominee as Jean Valjean in Young Actors Guild's "Les Miserables")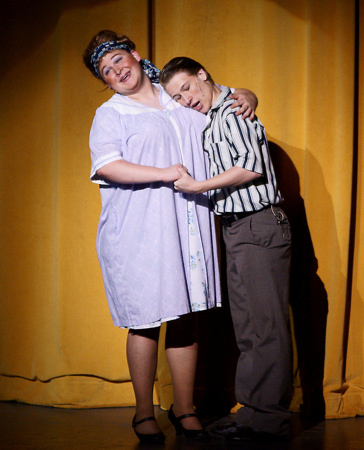 ---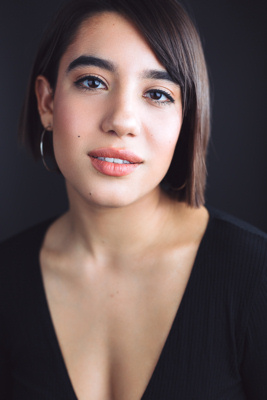 Gabi Campo
Broadway: Consuelo & Anita u/s in West Side Story (Opened Feb. 20, 2020)
Broadway: Swing in The Prom (2018-19)
https://www.gabicampo.com/
https://www.instagram.com/gabifrederique/
(2013 Award Winner & Performer as Sally Bowles in LACHSA's "Cabaret")

---

John Cardenas
National Tour: Swing/SpongeBob u/s in The SpongeBob Musical (Sep. 22, 2019-20)
https://www.instagram.com/johnnie_321/
(2005 Award Winner & Performer as Beast in Carlsbad High School's "Beauty and the Beast")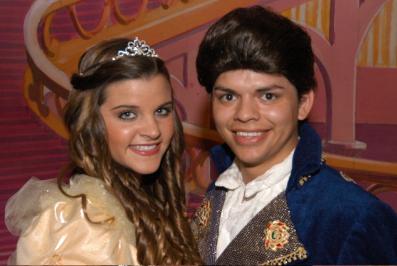 ---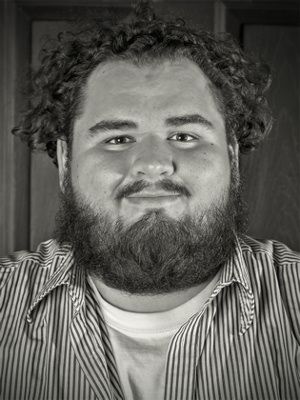 Joseph Cavazos
World Premiere: Manny/Ensemble in Phoenix Theatre's Americano! (Jan. 29 - Feb. 23, 2020)
https://www.instagram.com/jorts_joey/
(2018 University Arts Award Winner as Herr Schultz in Spotlight Youth Theatre's "Cabaret")

---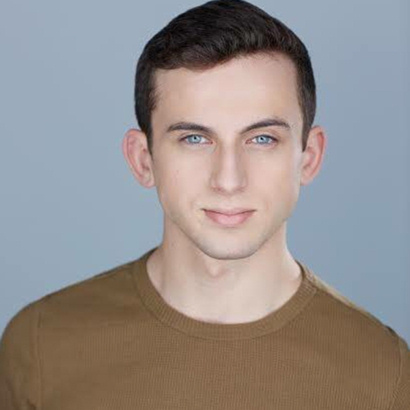 Alec Cohen
National Tour: Ensemble in Hello, Dolly (2019-20)
https://www.instagram.com/aleccharles/
(2009 Award Winner as Mickey in TADA! Youth Theater's "Golly Gee Whiz")

---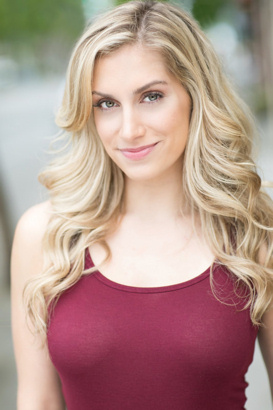 Caelan Creaser
National Tour: Ensemble/Elsa u/s in Frozen (Beg. Nov. 10, 2019 - 2020)
https://www.instagram.com/caelan_c/
(2018 University Arts Award Winner as Elle Woods in ASU's "Legally Blonde")
(2019 University Arts Award Winner as Lois/Bianca in ASU's "Kiss Me, Kate")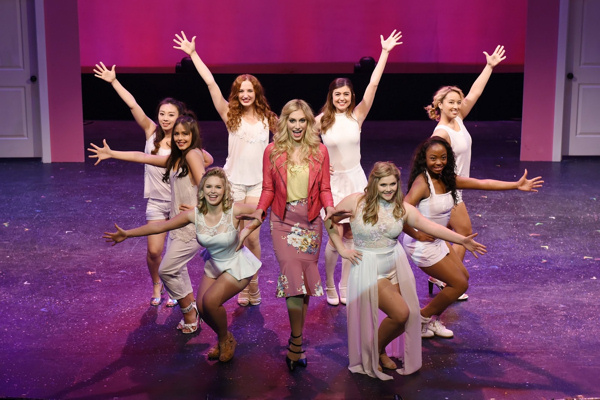 ---

Emma Dumont
Film: Milla D'Angelo in Wrong Turn (2021)
TV Series: Phoebe in All Rise (Oct. 21, 2019)
TV Series: Lorna Dane/Polaris in FOX's The Gifted (2017-19)
https://www.instagram.com/emmadumont/
https://twitter.com/EmmaDumont
http://www.imdb.com/name/nm2730808/
(2013 Award Winner as Melanie Segal in "Bunheads")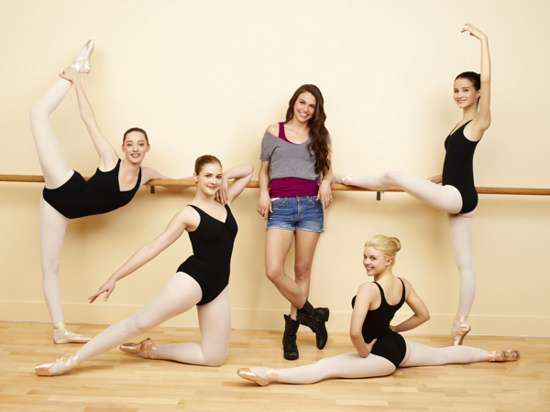 ---

Shannon Fitzpatrick
Film: Bride in Wonder Woman 1984 (Beg. Dec. 25, 2020)
https://www.instagram.com/shannonnoelfitz/
https://www.imdb.com/name/nm10436360/
(2002 Award Winner as Little Red Riding Hood in Granite Hills Acting Workshop's "Into the Woods")

---

Isabella Gámez
Film: Denise in L.A. 48-Hour Film Festival Winner/2020 Filmapalooza Entry Connections (2019)
https://www.instagram.com/isagamezr/
https://www.imdb.com/name/nm10978815/
(2019 Award Winner & Performer as Velma Kelly in Alhambra High School's "Chicago")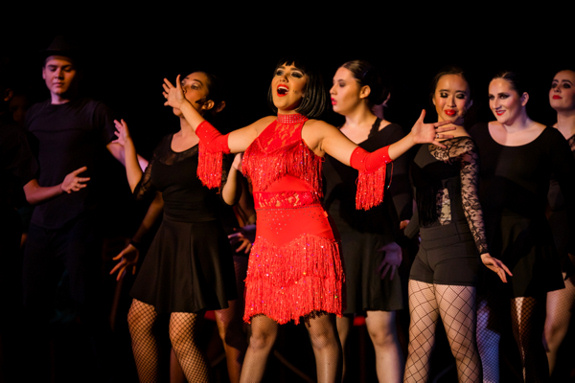 ---

Elizabeth Gillies
TV Series: Fallon Carrington in The CW's Dynasty (2017-21)
https://www.instagram.com/lizgillz/
https://twitter.com/LizGillies
http://www.imdb.com/name/nm2566697/
(2009 Award Winner as Lucy in Broadway's "13")

---

James D. Gish
National Tour: Gerry Goffin in Beautiful: The Carole King Musical (Sep. 20, 2019-20)
National Tour: Feuilly, Enjolras u/s in Les Miserables (2019)
https://www.jamesdgish.com/
https://www.instagram.com/jamesdgish/
(2018 University Arts Award Winner as Jack Kelly in Phoenix Theatre's "Newsies")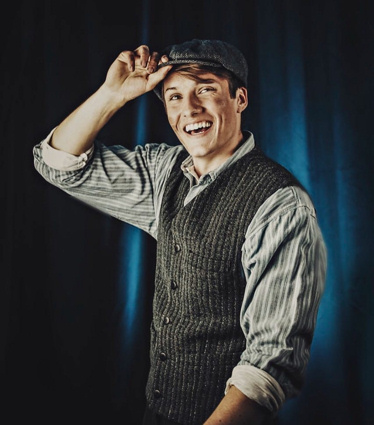 ---

Carly Gold
TV Series: Heather in CBS's Evil (Jan. 9, 2020)
Broadway: Nunu Carney u/s in The Ferryman (Oct. 21, 2018 - July 7, 2019)
https://www.instagram.com/carly_gold_official/
https://www.imdb.com/name/nm7872602/
https://twitter.com/cGOLDact
(2017 Award Winner as Small Alison in the National Tour of "Fun Home")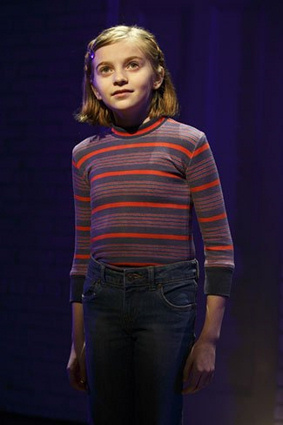 ---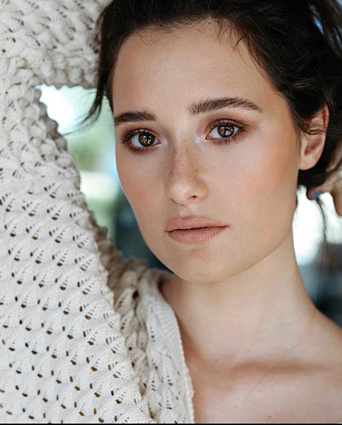 Alyssa Gonzalez
Film: Orientation Guide in I Still Believe (Opened Mar. 13, 2020)
Film: Supermarket Clerk in Doctor Sleep (Opened Nov. 8, 2019)
https://www.imdb.com/name/nm9217132/
https://www.instagram.com/lyssagonzalez20/
(2016 Award Winner & Performer as Veronica in Greasepaint Youtheatre's "Heathers")
(2017 Award Winner as Molly in Greasepaint Youtheatre's "Peter and the Starcatcher")

---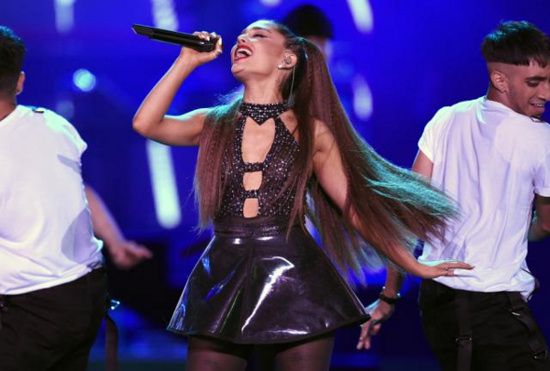 Ariana Grande
TV: Apple TV+'s Mariah Carey's Magical Christmas Special (Dec. 4, 2020)
TV: I Won't Say I'm in Love in ABC's The Disney Family Singalong (Apr. 16, 2020)
Music: Five 2020 Grammy Nominations including Album of the Year for thank u, next (2020)
Music: Lollapalooza in Chicago (Aug. 1-4, 2019)
Music: Headlining Coachella (April 2019)
Grammy Award Winner for Best Pop Vocal Album Sweetener (2019)
Music: #1 Billboard Hot 100 with 7 Rings (Feb. 2, 2019)
Billboard 2018 Woman of the Year
Music: #1 Billboard Hot 100 with Thank U, Next (Nov. 12, 2018)
Music: No Tears Left To Cry Single (Released April 20, 2018)
Music: Dangerous Woman Album (Released May 20, 2016)
https://www.instagram.com/arianagrande/
https://twitter.com/ArianaGrande
(2009 Award Winner as Charlotte in Broadway's "13")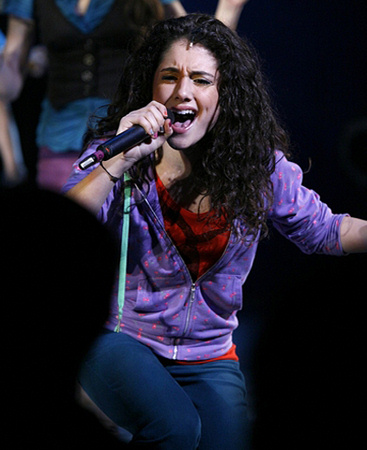 ---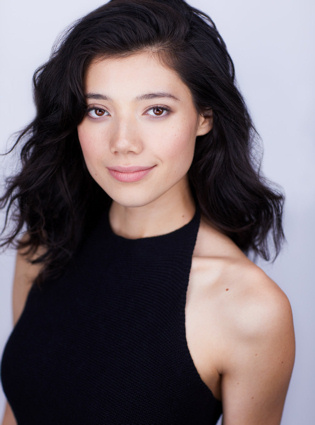 Hanako Greensmith
TV Series: Violet Lin in NBC's Chicago Fire (Beg. Jan. 9, 2020)
TV Series: Bonnie Snow in FBI (May 7, 2019)
https://www.hanakogreensmith.com/
https://www.instagram.com/hanakogreensmith/
https://www.imdb.com/name/nm10180973/
(2017 University Arts Award Winner as Countess Charlotte in Pace's "A Little Night Music")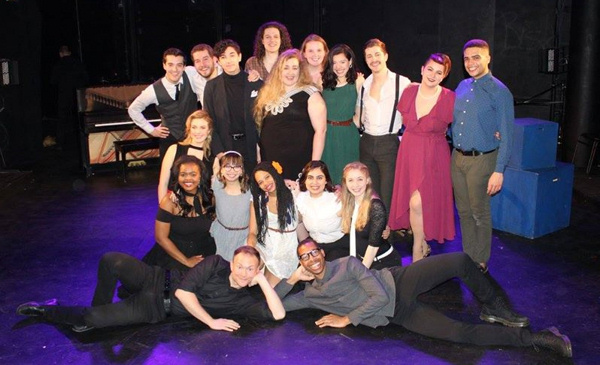 ---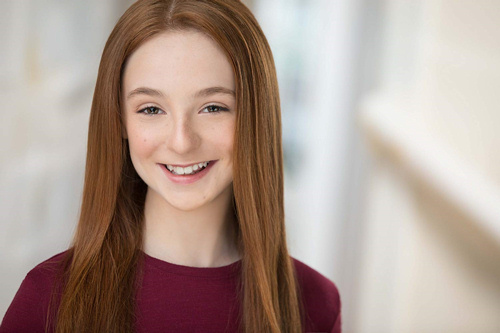 Katie Grgecic
TV Series: Callie Laskey in SYFY's Happy! (2019-20)
Off-Broadway US Premiere: Becky in A Little Princess (Aug. 22-25, 2019)
National Tour: Brigitta in The Sound of Music (2017-18)
https://www.instagram.com/katiegrgecic/
https://www.imdb.com/name/nm10055575/
(2017 Award Winner as Veruca Salt in Pied Piper Youth Theater's "Willy Wonka")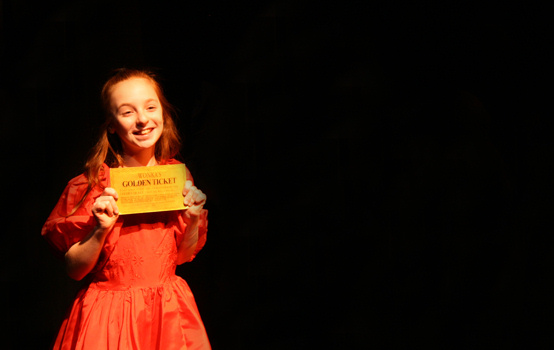 ---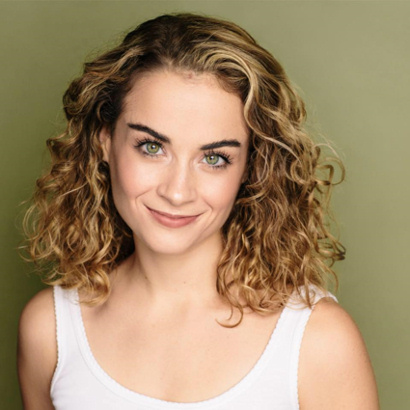 Chelsea Cree Groen
National Tour: Minnie Fay in Hello, Dolly! (Beg. Sep. 24, 2019-20)
https://www.instagram.com/chelseacree_/
(2003 Award Winner & Performer as Annie in Starlight Musical Theatre's "Annie")
(2009 Award Winner as Rizzo in Xavier-Brophy Theatre's "Grease")
(2017 Award Winner for Choreography of Star 2B's "Grease")
(2018 Award Winner for Direction of STAR 2B's "Les Miserables")

---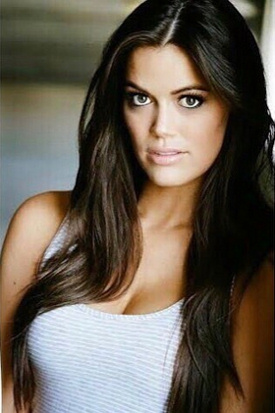 Lindsey Grubbs
TV Series: Tatiana in CBS's Bob Hearts Abishola (Nov. 20, 2020)
https://www.instagram.com/lindsey.grubbs/
https://www.imdb.com/name/nm3388503/
(2007 Award Nominee as Dorothy Gale in Starlight Musical Theatre's "The Wizard of Oz")

---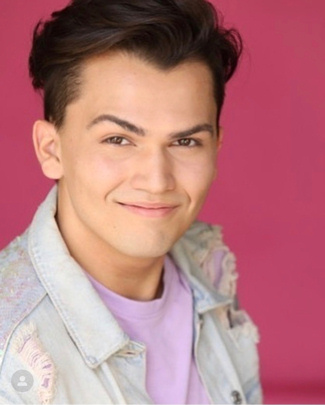 Zach Guerrero
Film: Optimist 2 in Amazon Prime's Greatland (Nov. 1, 2020)
https://www.instagram.com/zzachgogo/
https://www.instagram.com/gogolove.zach/
https://www.imdb.com/name/nm6276880/
(2017 Award Winner as Abraham Van Helsing in John Burroughs High School's "Burroughs on Broadway")
(2015 Award Winner as Beast in Greasepaint Youtheatre's "Beauty and the Beast")
(2014 Award Nominee as Caterpillar in Greasepaint Youtheatre's "Alice in Wonderland")
(2013 Award Nominee as Horton in Our Lady of Perpetual Help's "Seussical Jr.")

---

Emma Gunn
TV Series: A Capella Kid in Peacock TV's reboot of Saved by the Bell (Nov. 25, 2020)
https://www.instagram.com/emmalinegunn/
https://www.imdb.com/name/nm6372034/
(2017 Award Winner & Performer as Roxie Hart in Chaparral High School's "Chicago")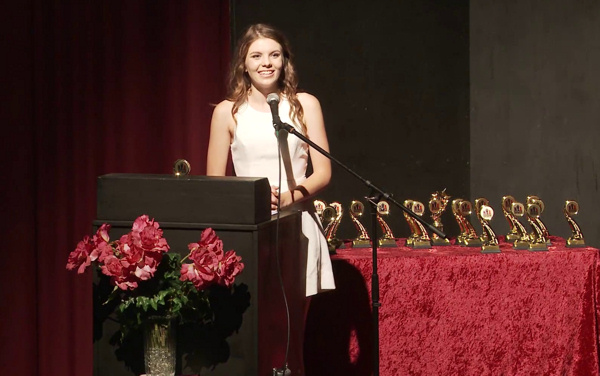 ---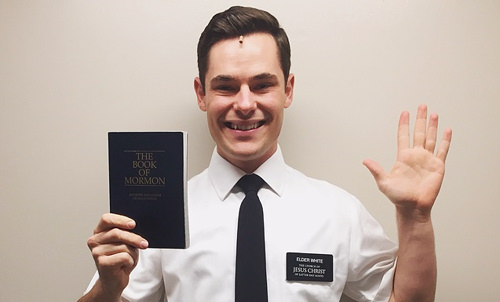 Jacob Haren
Broadway: Ensemble in The Book of Mormon (2017-20)
National Tour: Ensemble in The Book of Mormon (2016-17)
https://twitter.com/jacobdharen
http://www.jacobharen.com/
(2002 Award Winner as Jonathon in Encore Youth Theatre's "The Legend of Sleepy Hollow")
(2008 Award Nominee as Ryan Evans in Starlight Musical Theatre's "Disney's High School Musical")

---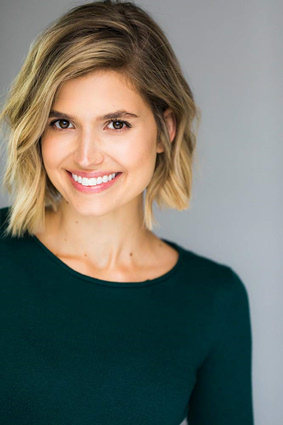 Sydney Marie Hawes
Film: Agency Receptionist in Eat Wheaties! (2021)
Web Series: Desiree in Brat's Mani (June 19, 2019)
World Premiere: Lillian Disney in Phoenix Theatre's When You Wish: The Story of Walt Disney (2016)
https://www.instagram.com/syd.hawz/
https://twitter.com/sydney_hawes
https://www.imdb.com/name/nm5053727/
(2008 Award Nominee & Performer as Cinderella in Greasepaint Youtheatre's "Into the Woods")
(2009 Award Winner & Performer as Catherine in Greasepaint Youtheatre's "Pippin")

---

Georgie Henley
TV Series: Cast as a lead in the untitled Game of Thrones prequel (2020)
TV Mini-Series: Meg Tudor in The Spanish Princess (2019-20)
https://www.instagram.com/awkwardcrone/
https://www.imdb.com/name/nm1670137/
(2011 Award Winner as Lucy in "The Voyage of the Dawn Treader")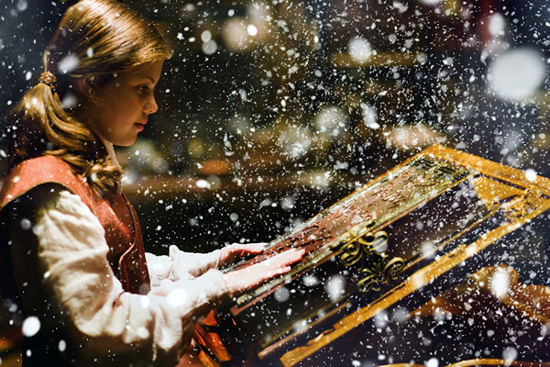 ---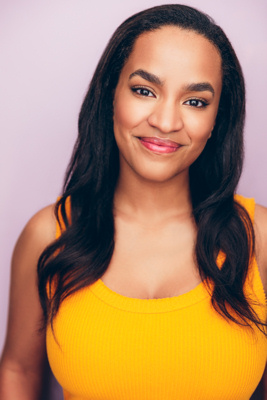 Cameron Anika Hill
National Tour: Young Dara/Amanda in Summer: The Donna Summer Musical (Oct. 1, 2019-20)
Broadway: Alana Beck (vacation u/s) in Dear Evan Hansen (first performing Jan. 10, 2018)
http://www.cameronanikahill.com/
https://www.instagram.com/cameronanika/
https://twitter.com/CameronAnika
(2010 Award Winner and Performer as Sarah in Kidz Theater's "Ragtime")
(2011 Award Nominee as Eve/Mama Noah in Kidz Theater's "Children of Eden")
(2012 Award Winner as Cosette in Kidz Theater's "Les Miserables")
(2013 Award Winner as Ti Moune in Kidz Theater's "Once On This Island")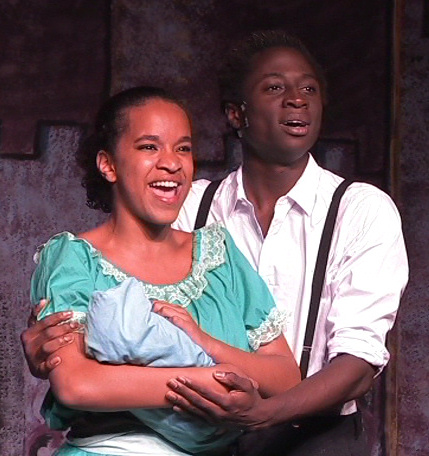 ---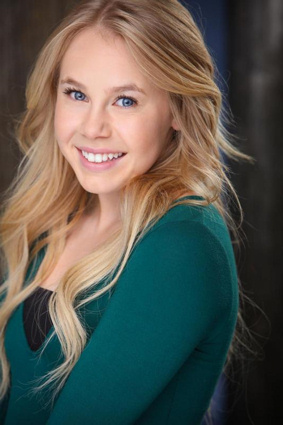 Olivia Hodson
Disney California Adventure Park: Young Anna/Elsa in Frozen: Live at the Hyperion (2019-20)
http://www.oliviahodson.com/
https://www.instagram.com/oliviachodson/
(2014 Award Winner as Gingy in North County School of the Arts' "Shrek")
(2016 Award Winner as Terk in Moonlight Youth Theatre's "Tarzan")

---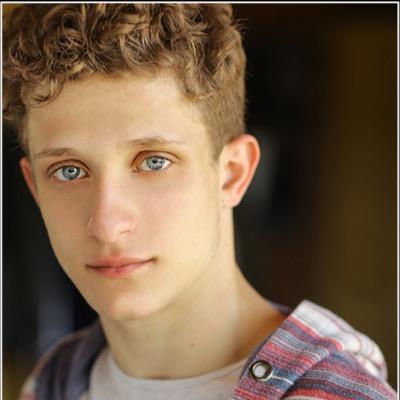 Dylan Hoffinger
Regional (Chicago): Man 1/Charles Lee in Hamilton (2019-20)
International Tour: Young Shlomo/Ensemble in Soul Doctor (2018)
https://www.instagram.com/dyldancesingact96/
(2010 Award Nominee as Angel in ACT-San Diego's "Rent")
(2011 Award Winner & Performer as Seymour in SCPA's "Little Shop of Horrors")
(2012 Award Winner as Moritz in American Rose Theatre's "Spring Awakening")

---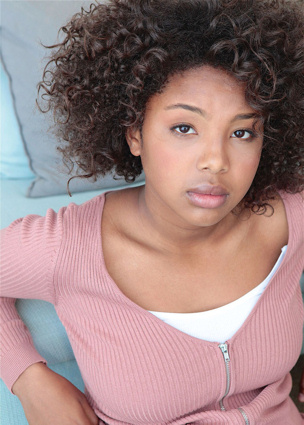 Jordan Hull
TV Series: Angelica Porter-Kennard in Showtime's The L Word: Generation Q (Beg. Dec. 8, 2019-20)
https://www.instagram.com/jordanehull/
https://www.imdb.com/name/nm11033850/
(2019 Award Winner & Performer as Deloris Van Cartier in Oaks Christian School's "Sister Act")

---

Georgia Kate
TV Series: Lorena (Voice Over) in Netflix's The Hockey Girls (2019-20)
https://www.instagram.com/georgia_kate18/
https://www.imdb.com/name/nm8835304/
(2016 Award Winner as The Cat in the Hat in Inland Regional Youth Theatre's "Seussical")
(2017 Award Winner as Wicked Witch in Inland Regional Youth Theatre's "The Wizard of Oz")
(2018 Award Winner as Mae Peterson in Inland Regional Youth Theatre's "Bye Bye Birdie")
(2019 Award Winner as Chloe Valentine in Broadway on Tour's "Be More Chill")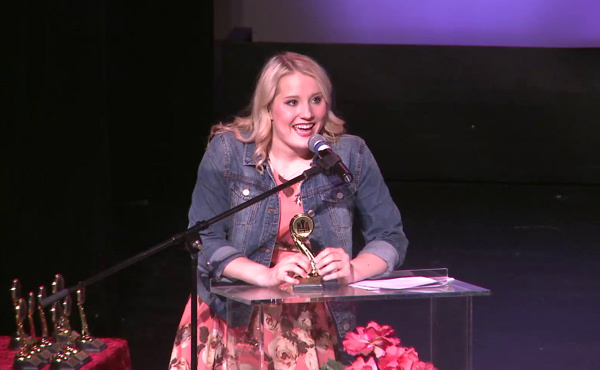 ---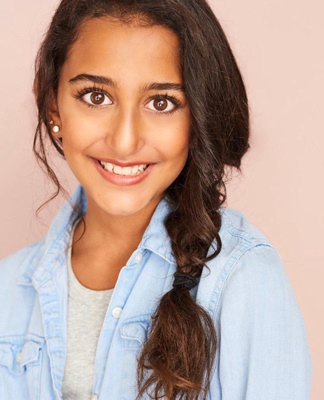 Sarah Khaled
Film: Sofia (Voice Over) in Netflix's The Binding (Oct. 2, 2020)
https://www.instagram.com/sarahkhaledactress/
(2020 Award Nominee as Hope Harcourt in Portola Middle School's "Anything Goes")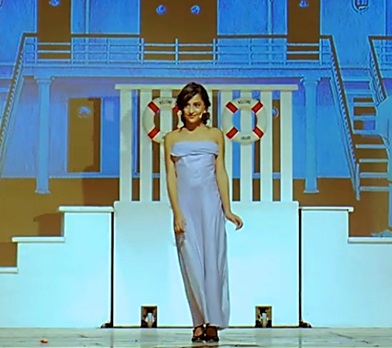 ---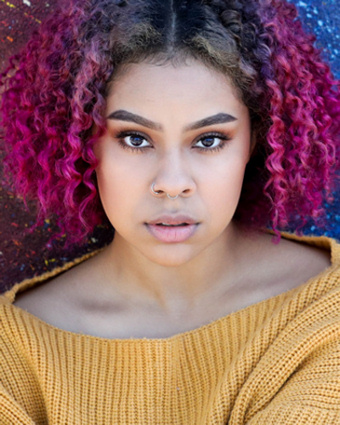 Phoebe Koyabe
Broadway: Alana Beck in Dear Evan Hansen (Beg. Oct. 22, 2019 - 2020)
National Tour: Alana Beck in Dear Evan Hansen (Sep. 25, 2018 - 2019)
https://www.instagram.com/phoebekoyabe/
https://twitter.com/phoebekoyabe
https://www.phoebekoyabe.com/
(2016 Award Winner & Performer as Danielle in Spotlight Youth Theatre's "Bring It On")
(2016 Award Nominee as The Witch in Actor's Youth Theatre's "Big Fish")
(2017 Award Winner & Performer as Deloris Van Cartier in Limelight Performing Arts' "Sister Act")
(2019 Award Winner as Alana Beck in the National Tour of "Dear Evan Hansen")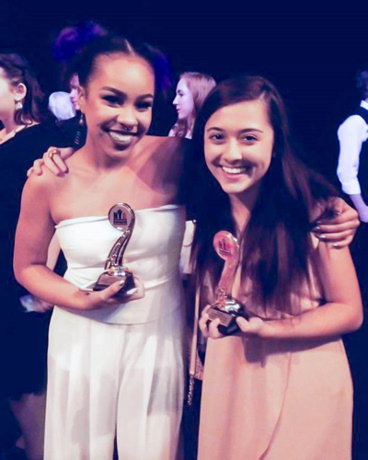 ---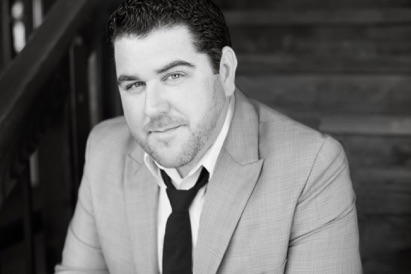 J. Scott Lapp
London West End: Associate Director of Dreamworks' The Prince of Egypt (Beg. Feb. 25, 2020)
https://www.instagram.com/jscottlapp/
(2004 Award Winner for Direction of CYT's "Joseph and the Amazing Technicolor Dreamcoat")
(2006 Award Winner for Direction of CYT's "Once Upon a Mattress")
(2008 Award Winner for Direction of CYT's "Oliver!")
(2011 Award Winner for Direction of Fallbrook Players' "Jesus Christ Superstar")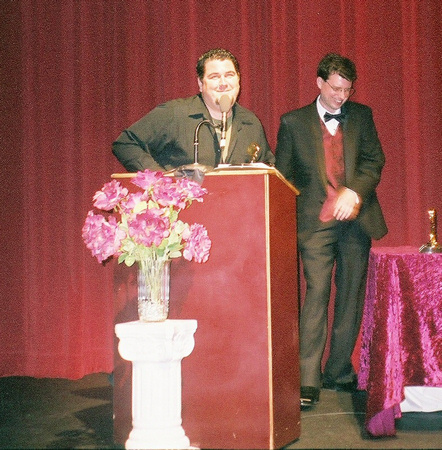 ---

Brennyn Lark
Music: National Anthem Soloist at Madison Square Garden (2019-20)
TV Series: Dawn in Amazon Prime's The Marvelous Mrs. Maisel (2019)
London West End: Deena Jones in Dreamgirls (2017-19)
World Premiere: Tzipporah in Stephen Schwartz's The Prince of Egypt (Opens Oct. 6, 2017)
Broadway: Eponine in Les Miserables (2015-16)
https://www.instagram.com/brennynlark/
https://twitter.com/BrennynLark
https://www.imdb.com/name/nm8567175/
(2011 Award Winner and soloist as Aida in Kidz Theater's "Aida")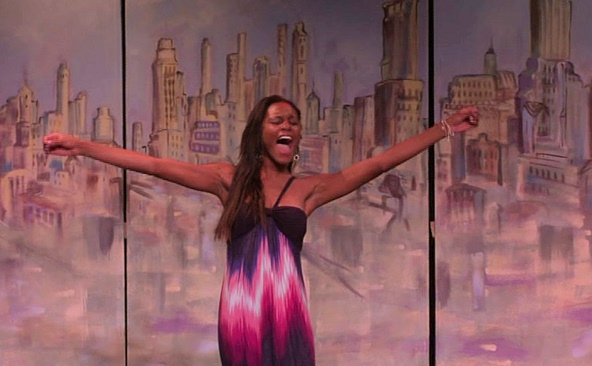 ---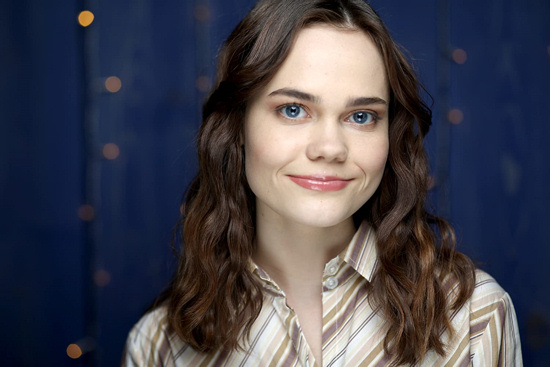 Oona Laurence
Film: Sarra Gilbert in Netflix's Lost Girls (March 13, 2020)
Film: Sophie in Hulu's Big Time Adolescence (2020)
TV Series: Hedgehog in Cartoon Network's Summer Camp Island (2018)
Film: Amy in "The Beguiled" directed by Sofia Coppola (Opened June 30, 2017)
w/Elle Fanning, Nicole Kidman, Kirsten Dunst, Colin Farrell, & Emma Howard
Film: Natalie in Pete's Dragon (2016)
Broadway: Matilda in original cast of Matilda (2012-13)
http://www.imdb.com/name/nm4802218/
https://www.instagram.com/oonalaurence/
(2014 Award Winner as Matilda in Broadway's "Matilda")
(2018 Award Winner as Amy in "The Beguiled")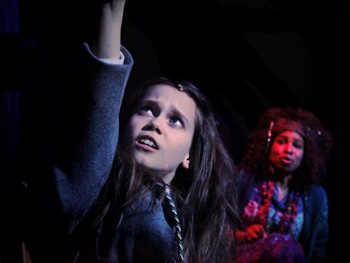 ---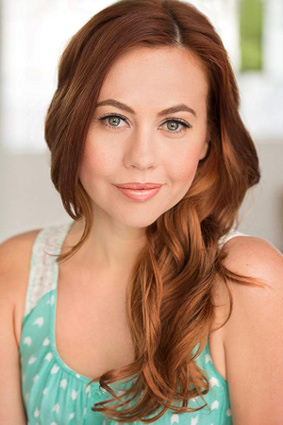 Karenssa LeGear
Film: Claire in Lifetime's Killer Contractor (Oct. 13, 2019)
Film: Karen in Starf*cker (2021)
Film: Pamela in Lifetime's Christmas Harmony (Nov. 24, 2018)
Film: Patty in Lifetime Movie Network's Killer Caregiver (July 13, 2018)
https://www.instagram.com/karenssalegear/
https://twitter.com/KarenssaLeGear
https://www.imdb.com/name/nm1851093/
(2002 Award Winner as the Woman in White in Encore Youth Theatre's "The Legend of Sleepy Hollow")

---

Julia Lester
TV Series: Ashlyn in Disney+'s High School Musical: The Musical (2019-20)
https://www.instagram.com/julialester/
https://www.imdb.com/name/nm3569104/
(2020 Award Winner as Ashlyn in Disney's "High School Musical: The Musical")
(2017 Award Winner & Performer as Carrie White in Young Artists Ensemble's "Carrie: The Musical")

---

Sophia Lillis
Film: Beth in Amazon's Uncle Frank (Nov. 25, 2020)
TV: Sydney in Netflix's I Am Not Okay with This (2020)
Film: Gretel in Gretel & Hansel (Jan. 31, 2020)
Film: Young Beverly Marsh in It: Chapter Two (Sep. 6, 2019)
Film: Nancy Drew in Nancy Drew and the Hidden Staircase (March 15, 2019)
TV: Young Camille in Sharp Objects (2018)
https://www.instagram.com/sophialillis/
https://www.imdb.com/name/nm6096118/
(2018 Award Winner as Beverly Marsh in "It")
(2020 Award Winner as Sydney Novak in Netflix's "I Am Not Okay with This")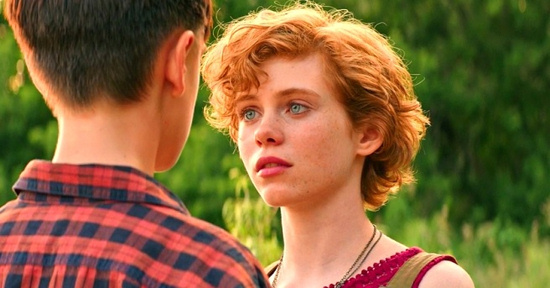 ---

Emily Alyn Lind
Film: Melanie in The Babysitter: Killer Queen (Sep. 10, 2020)
TV Series: Audrey in HBO Max's Gossip Girl (2020)
Film: Snakebite Andi in Doctor Sleep (Nov. 8, 2019)
TV: Bree in Syfy's (Future) Cult Classic (2020)
TV Series: Ariel in Code Black (2015-18)
Film: Melanie in The Babysitter (2017)
TV Series: Young Amanda Clarke in Revenge (2011-15)
https://www.instagram.com/emilyalind/
https://twitter.com/EmilyAlynLind
http://www.imdb.com/name/nm3014840/
(2011 Award Winner as Vanessa Marks in "November Christmas")
(2013 Award Winner as Heidi Wyrick in "Haunting in Connecticut 2")
(2014 Award Winner as Jamie Kelly in "Dear Dumb Diary")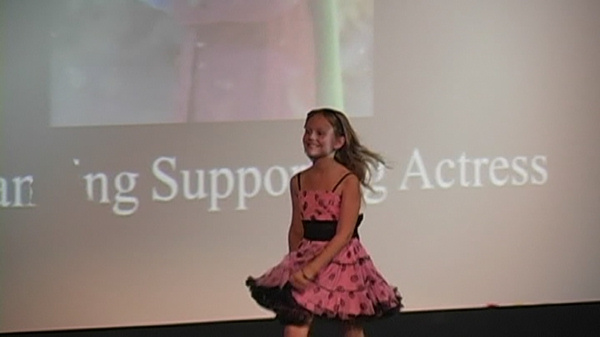 ---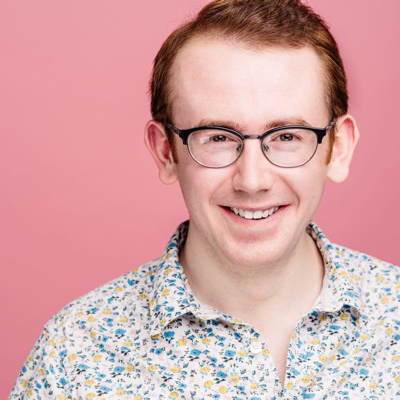 Brian Lundy
National Tour: Ogie in Waitress (2019-20)
https://www.instagram.com/brianplundy/
(2013 Award Winner as Ko-Ko in Edward R. Murrow High School's "The Mikado")
(2013 Award Nominee as Reverend Mother in Edward R. Murrow High School's "Nunsense")
(2014 Award Winner as Younger Brother in Edward R. Murrow High School's "Ragtime")

---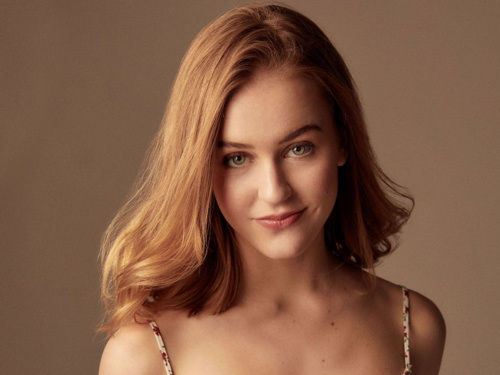 Sophia Macy
Broadway's Best Shows: Catherine in Boston Marriage (Nov. 12-15, 2020)
TV Series: Irene in Among the Untrodden in CBS All Access' The Twilight Zone (Jun. 25, 2020)
https://www.instagram.com/sophmacy/
https://www.imdb.com/name/nm9068376/
(2019 Award Winner as Wendla in LACHSA's "Spring Awakening")
(2018 Award Nominee as Ethel McCormack in LACHSA's "Footloose")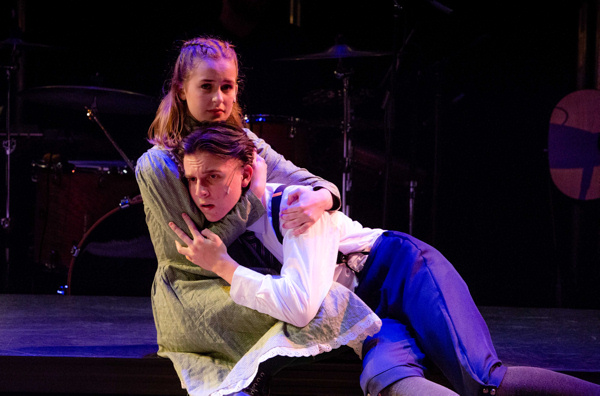 ---

Gage Magosin
TV Commercial: Student in 2020 Emmy-Winning Back-to-School Essentials by Sandy Hook Promise
https://www.instagram.com/gagemagosin/
https://www.imdb.com/name/nm6315073/
(2019 Award Winner as Pugsley in La Costa Canyon's "The Addams Family")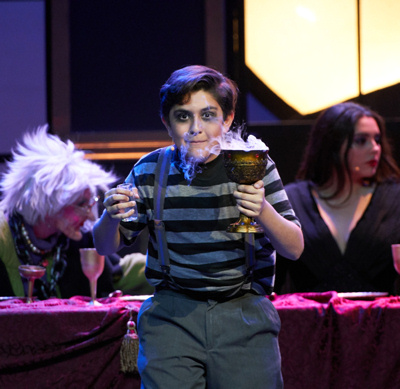 ---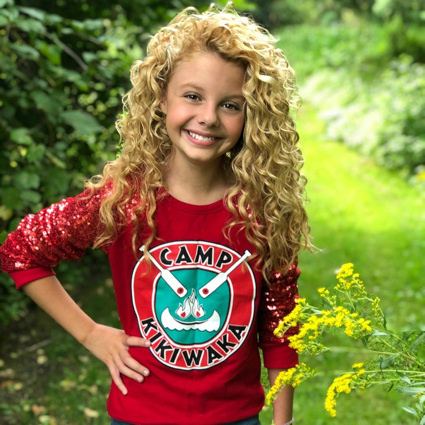 Mallory James Mahoney
TV Series: Destiny Baker in Bunk'd (2018-21)
https://www.instagram.com/malloryjamesmahoney/
https://www.imdb.com/name/nm6251401/
(2017 Award Winner as Taylor in "Heaven Sent")

---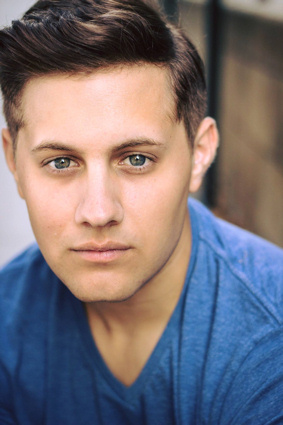 Matthew Malecki
Disneyland: Flynn Rider in Mickey and the Magical Map (2019-20)
National Tour: Magaldi in Evita (Jan. 12 - Mar. 24, 2019)
World Premiere: Ub in Phoenix Theatre's When You Wish: The Story of Walt Disney (2016)
https://www.instagram.com/mattytoddvitus/
(2010 Award Winner as Benjamin Coffin III in Act One Theater Arts' "Rent")
(2011 Artist of the Year and soloist)
(2012 Award Winner as Sweeney Todd in PaccoArts' "Sweeney Todd")

---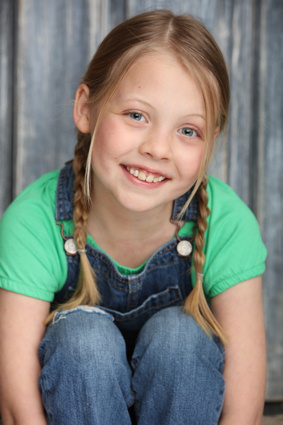 Morgan Marlow
TV: Voice Over of Mattel's Creatable World commercial (2020)
https://www.instagram.com/_morgan_marlow/
https://www.imdb.com/name/nm9828842/
(2019 Award Nominee as Molly in STAR Repertory Theatre's "Annie")

---

Madeleine Martin
TV Series: Guest-star as Lucy in What We Do in the Shadows (May 13, 2020)
TV Series: Madeline in Amazon Prime's The Marvelous Mrs. Maisel (Dec. 6, 2019)
https://www.imdb.com/name/nm1502383/
(2008 Award Winner as Jean Fordham in Broadway's "August: Osage County")

---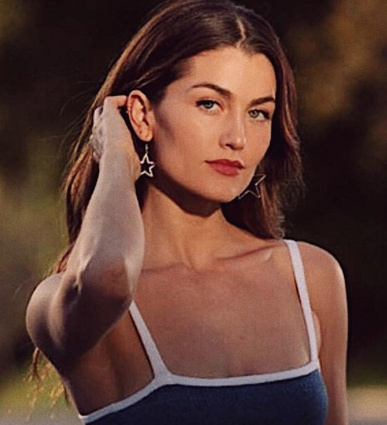 Rachel Matthews
Film: Honeymaren in Frozen 2 (Opened Nov. 22, 2019)
TV Series: Magpie in The CW's Batwoman (Oct. 27, 2019-20)
TV Series: Fiona in Hulu's Looking for Alaska (Beg. Oct. 18, 2019)
Film: Danielle in Happy Death Day 2U (Feb. 13, 2019)
Film: Danielle in Happy Death Day (Oct. 13, 2017)
https://www.instagram.com/rachellynnmatthews/
https://twitter.com/raylynn93
http://www.imdb.com/name/nm7847287/
(2011 Award Winner as Cinderella in Oaks Christian School's "Into the Woods")
(2012 Award Winner as Penelope Sycamore in Oaks Christian School's "You Can't Take It With You")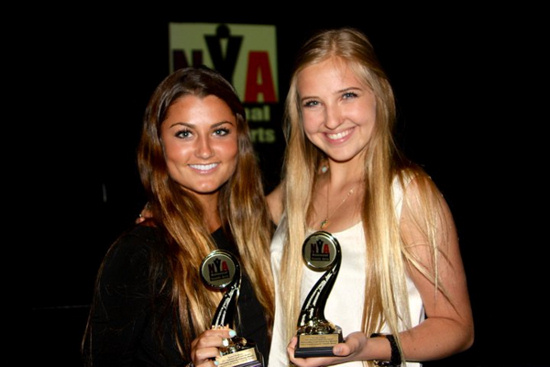 ---

Lia McHugh
Film: Sprite in Marvel's Eternals (Feb. 12, 2021)
TV: Maggie Singer in They Come Knocking episode of Hulu's Into the Dark (June 7, 2019)
Film: Mia in The Lodge (Premiered at the Sundance Film Festival on Jan. 25, 2019)
TV Series: Jessica Nolan in Paramount Network's American Woman (2018)
https://www.imdb.com/name/nm7186321/
https://www.instagram.com/liaryanmchugh/
(2018 Award Winner as Mary Lennox in Burroughs High School's "Burroughs on Broadway")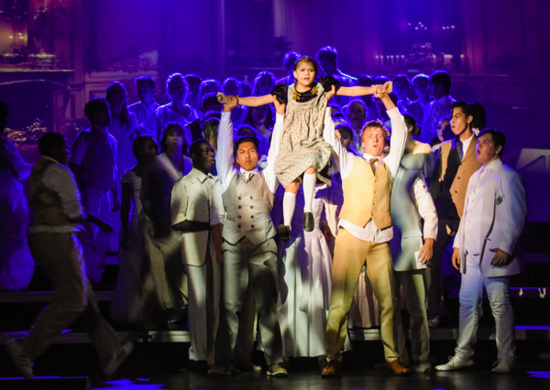 ---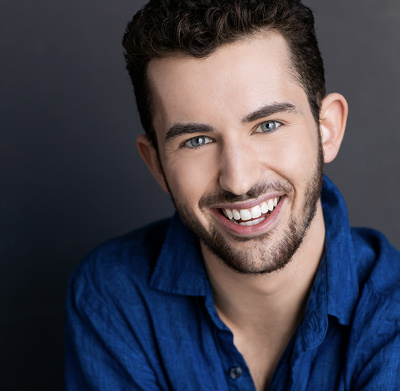 Tristan McIntyre
National Tour: Sheldon Plankton in The SpongeBob Musical (Sep. 22, 2019-20)
https://www.imdb.com/name/nm8800822/
https://www.instagram.com/tristanmcintyre/
(2017 University Arts Award Winner as Ram in USC's "Heathers")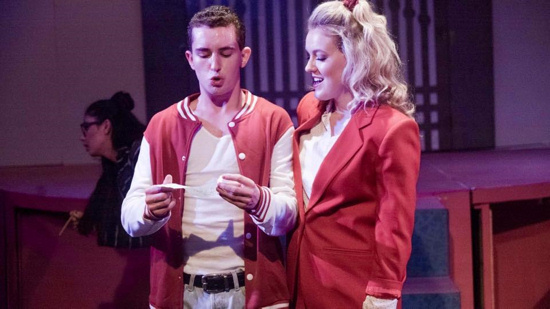 ---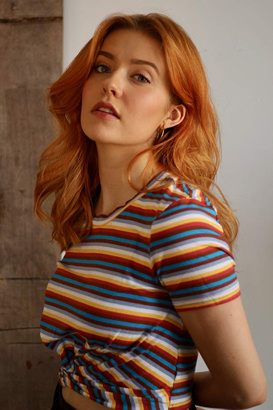 Kennedy McMann
TV: Nancy Drew on The CW's Nancy Drew (2019-21)
https://www.instagram.com/kennedymcmann/
https://www.imdb.com/name/nm6952526/
(2013 Award Winner as Lady Macbeth in Actor's Youth Theatre's "Macbeth")
(2015 Award Winner as Guinevere in Actor's Youth Theatre's "Camelot")

---

Katherine McNamara
TV: Julie Lawry in CBS All Access Miniseries The Stand (2020)
TV: Mia Smoak in Arrow (2018-20)
Film: Sonya in Maze Runner: The Death Cure (2018)
TV: Clary Fray in Shadowhunters: The Mortal Instruments (2016-19)
https://www.instagram.com/kat.mcnamara/
https://twitter.com/Kat_McNamara
http://www.imdb.com/name/nm3031063/
(2011 Award Winner as Fredrika Armfeldt in Broadway's "A Little Night Music")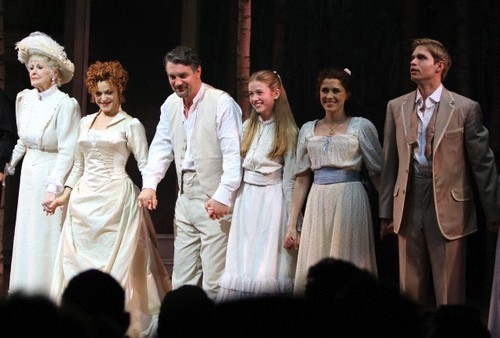 ---

Julian Mendoza
TV Series: Soloist on FOX's I Can See Your Voice (Oct. 28, 2020)
World Premiere: Tony Valdovinos u/s in Phoenix Theatre's Americano! (Jan. 29 - Feb. 23, 2020)
https://www.instagram.com/cooljul1/
(2017 Award Winner & Performer as Jean Valjean in TheaterWorks' "Les Miserables")
(2016 Award Winner & Performer as Pharaoh in Limelight's "Joseph and the Amazing Technicolor Dreamcoat")

---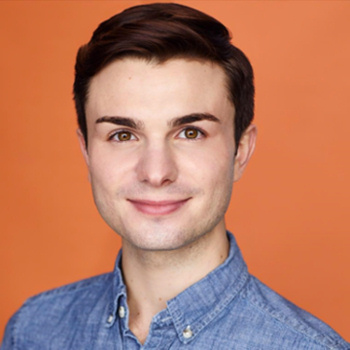 Dylan Mulvaney
National Tour: Elder White in The Book of Mormon (2019-20)
https://www.instagram.com/dylanmulvaney/
https://twitter.com/dylanmulvaney
(2012 Award Winner as Ernst in ACT-San Diego's "Spring Awakening")
(2011 Award Nominee as Albert Peterson in ACT-San Diego's "Bye Bye Birdie")

---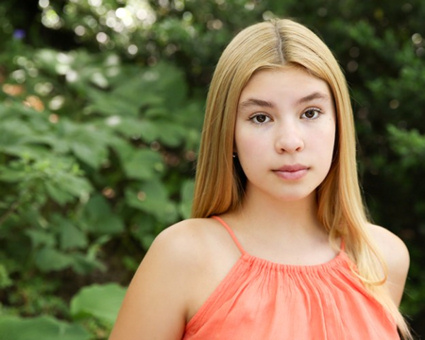 Kirra Murphy
TV Series: Reardon School Kid in HBO Max's The Undoing (Oct. 25, 2020)
https://www.instagram.com/kirragmurphy/
https://www.imdb.com/name/nm10539627/
(2017 Award Winner as Little Red Riding Hood in Polaris Productions' "Into the Woods")
(2018 Award Nominee as Mme Thenardier in Polaris Productions' "Les Miserables")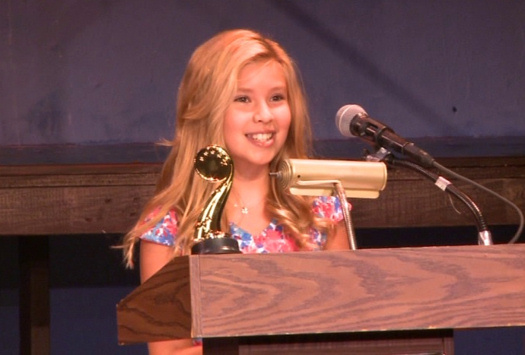 ---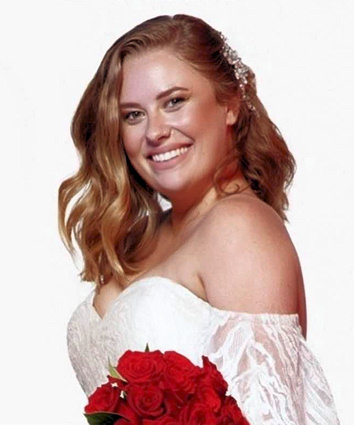 Lindsey Murphy
TV Series: Herself in Say Yes to the Dress America (Feb. 1, 2020)
https://www.instagram.com/lstegs/
(2010 Award Winner & Performer as Nancy in Greasepaint Youtheatre's "Oliver!")
(2012 Award Nominee as Matron in Valley Youth Theatre's "Hairspray")

---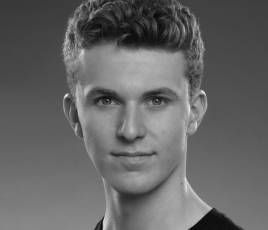 Cole Newburg
World Premiere: Jackson/Ensemble in Phoenix Theatre's Americano! (Jan. 29 - Feb. 23, 2020)
https://www.instagram.com/coleanewburg/
(2018 Award Winner as Don Lockwood in Chaparral High School's "Singin' in the Rain")
(2019 Award Winner as Baby John in Phoenix Theatre's "West Side Story")

---

Sami Nye
TV Series: Debbie Ashley in Betrayed (Mar. 23, 2020)
National Tour: Rudolph the Red-Nosed Reindeer: The Musical (Nov. 22 - Dec. 29, 2019)
https://www.saminye.com/
https://www.instagram.com/samitaylornye/
https://www.imdb.com/name/nm8378906/
(2012 Award Winner & Performer as Marmee in Cathedral Catholic High School's "Little Women")
(2013 Award Nominee as Vi Moore in Cathedral Catholic High School's "Footloose")
(2015 Award Winner as Cinderella in Kids Theatre Network's "Into the Woods")

---

Ashley Park
TV Series: Mindy Chen in Netflix's Emily in Paris (Oct. 2, 2020)
Broadway: Jess in Grand Horizons (Previews Dec. 2019, Opens Jan. 23, 2020)
TV Series: Primary Role in new Jessica Gao's untitled ABC pilot (2019)
TV Series: Jennifer "Ani" Winter in Tales of the City (June 7, 2019)
Broadway & Tony Nominee: Gretchen Wieners in Mean Girls (2018-19)
World Premiere: Gretchen Wieners in Mean Girls (2017)
Broadway: Celeste #1/Waitress in Sunday in the Park with George (2017)
Broadway: Tuptim in The King and I (2015-16)
https://www.instagram.com/ashleyparklady/
https://twitter.com/ashleyparklady
https://www.imdb.com/name/nm3594940/
(2009 Award Winner as Little Sally in Pioneer Theatre Guild's "Urinetown")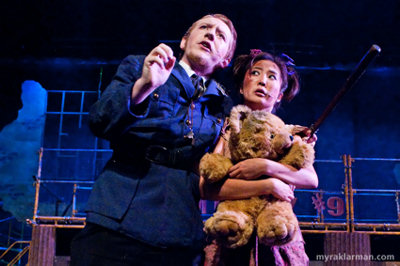 ---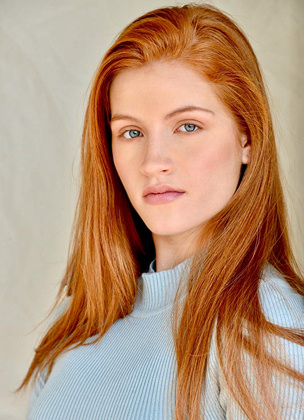 Jade Patteri
Film: Student in Netflix's The Prom (Fall 2020)
http://www.jadepatteri.com/
https://www.instagram.com/jadepatteri/
https://www.imdb.com/name/nm11117778/
(2020 University Arts Award for New Song "Invisible")
(2020 NYA Showcase College Division Los Angeles Regional Champion)
(2019 Artist of the Year)
(2018 Award Winner for Outstanding New Song "Drift")
(2017 Award Winner & Performer as Ella in Village Christian School's "Cinderella")
(2017 Award Winner as Annie Sullivan in Village Christian School's "The Miracle Worker")
(2016 Award Nominee as Winifred Banks in Village Christian School's "Mary Poppins")
(2015 Award Winner & Performer as Millie in Village Christian School's "Thoroughly Modern Millie")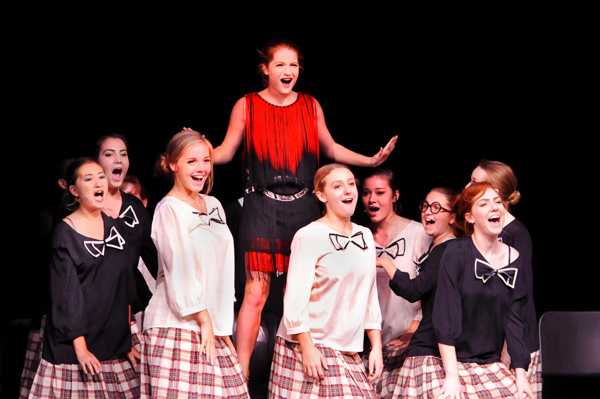 ---

Jessie Jo Pauley
World Premiere: Young Ceci/Ensemble in Phoenix Theatre's Americano! (Jan. 29 - Feb. 23, 2020)
TV: Anchor on PBS's Cronkite News (Beg. June 5, 2019)
https://www.instagram.com/jessiejo_1/
http://www.facebook.com/jessiejopauleynews/
(2013 Award Nominee as Laura Jamison in Valley Youth Theatre's "They Chose Me")
(2014 Award Nominee as Snow White in Valley Youth Theatre's "Snow White & the Seven Dwarfs)
(2015 Artist of the Year & Performer)
(2017 Award Winner & Performer as Maria in Hale Center Theater's "West Side Story")
(2018 University Arts Award Winner as Player 4 in ASU's "Nevermore")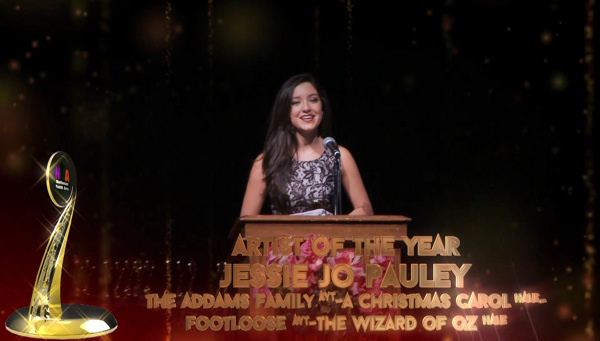 ---

Carly Post
National Tour: Bielke in Fiddler on the Roof (2019-20)
https://www.instagram.com/carly.post13/
(2012 Award Nominee as Madame Thenardier in Lighthouse Youth Theatre's "Les Miserables")
(2013 Award Nominee as Mrs. Meers in Lighthouse Youth Theatre's "Thoroughly Modern Millie")
(2015 Award Nominee as Bonnie in Lighthouse Youth Theatre's "Anything Goes")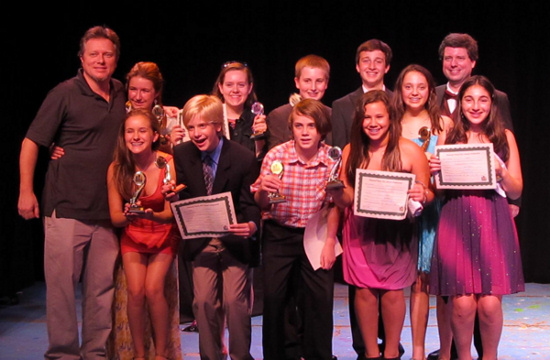 ---

K.J. Powell
TV Series: Young Ben in ABC's Station 19 (2020)
TV Movie: Daniel in Lifetime's The Secret Lives of Cheerleaders (Sep. 2, 2019)
TV Series: Kid #1 in Young Sheldon (Feb. 21, 2019)
https://www.instagram.com/kjpowell_99/
https://www.imdb.com/name/nm5584770/
(2018 Award Winner as Doc O'Connor in John Burroughs High School's "The Laramie Project")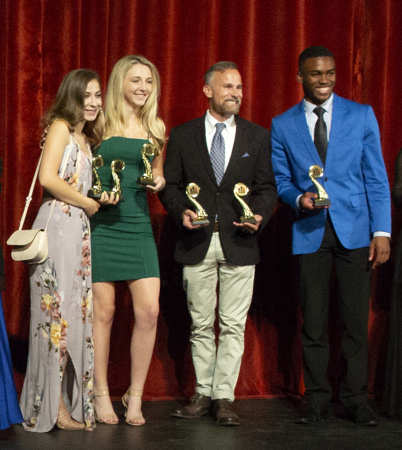 ---

Sam Primack
National Tour: Evan Hansen in Dear Evan Hansen (Sep. 21, 2019-20)
Broadway Debut: u/s for Evan/Jared/Connor in Dear Evan Hansen (Beg. April 26, 2019)
https://www.instagram.com/samprimack/
(2011 Award Nominee as Peter in Valley Youth Theatre's "Pinkalicious")
(2012 Award Winner as Wilbur in Valley Youth Theatre's "Charlotte's Web")
(2013 Award Winner as Jeremy Jacob in Valley Youth Theatre's "How I Became a Pirate")
(2014 Award Winner as Donald Dunce in Valley Youth Theatre's "The Princess and the Pea")
(2015 Junior Artist of the Year)
(2016 Artist of the Year & Performer)
(2017 Artist of the Year & Performer)
(2018 Award Winner as Cosmo Brown in Chaparral High School's "Singin' in the Rain")
(2018 Award Winner & Performer as Jesus in Spotlight Youth Theatre's "Jesus Christ Superstar")

---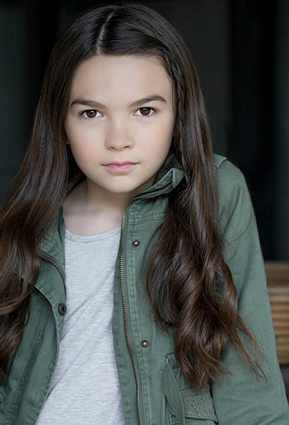 Brooklynn Prince
Film: Flora in The Turning (Jan. 24, 2020)
Film: Bianca (Voice) in The Lego Movie 2: The Second Part (2019)
TV Series: Girl (Voice) in Nickeloedon's The Loud House (2017)
https://www.instagram.com/thebrooklynnkimberly/
https://www.imdb.com/name/nm7737419/
(2018 Award Winner as Moonee in "The Florida Project")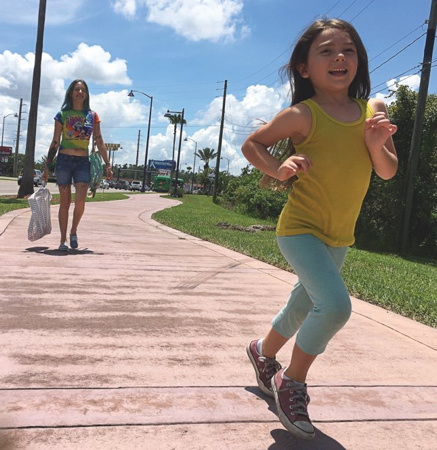 ---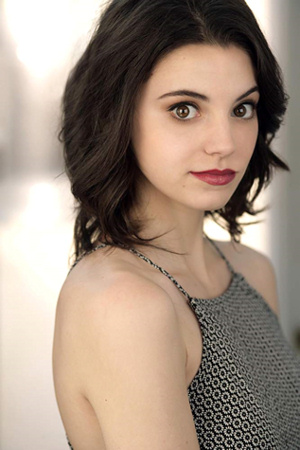 Francesca Reale
Film: Laura in Netflix's Yes, God, Yes (Oct. 22, 2020)
Series: Heather in Netflix's Stranger Things (July 4, 2019)
Series: Emily in Netflix's Haters Back Off! (2016-17)
https://www.instagram.com/francescareale/
https://twitter.com/franlreale
http://www.imdb.com/name/nm5590588/
(2012 Award Winner and Performer for Outstanding Youth Choreography at the Hamilton Academy of Music)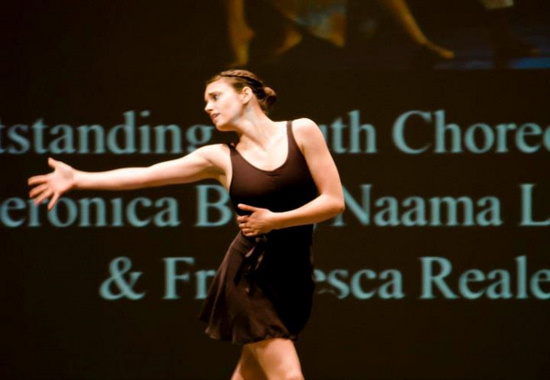 ---

Thomas Reasoner
Film: Netflix's The Prom (2020)
National Tour: Male Ensemble & Che u/s in Evita (2019)
https://www.instagram.com/thomasreasoner_/
(2016 Award Winner as Farquaad in CYT's "Shrek")
(2016 Award Winner as Orin in University City High's "Little Shop of Horrors")
(2017 Artist of the Year & Performer)
(2018 Award Nominee as Emmett in Young Actors' Theatre's "Legally Blonde")
(2019 Award Winner as JD in Off Broadway Theater Company's "Heathers")

---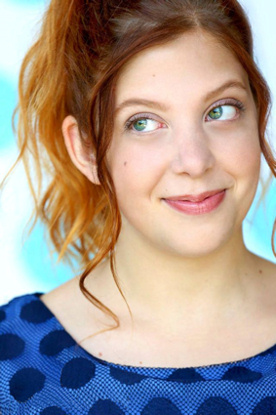 Rachel Redleaf
Film: Kelli in Kajillionaire (Sep. 25, 2020)
Film: Mama Cass in Once Upon a Time in Hollywood (July 26, 2019)
TV: Beth in Netflix's Atypical (2017-20)
https://www.instagram.com/rachelredleaf/
http://www.imdb.com/name/nm6637304/
http://rachelredleaf.com/
(2011 Award Winner as LeFou in Desert Stages Theatre's "Beauty and the Beast")
(2012 Award Winner as Wicked Witch in Desert Stages Theatre's "The Wizard of Oz")
(2013 Award Winner as Ursula in Desert Stages Theatre's "The Little Mermaid")
(2014 Artist of the Year)
(2018 University Arts Award Winner as Mrs. Lovett in Chapman University's "Sweeney Todd")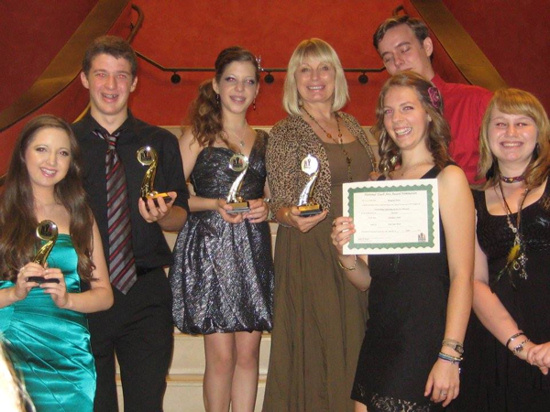 ---

Mason Reeves
National Tour: Kristoff in Frozen (Beg. Nov. 10, 2019-20)
https://www.instagram.com/rasonmeeves/
https://www.masondreeves.com/
(2015 Artist of the Year & Performer)
(2014 Award Winner as Wickersham Brother in Valley Youth Theatre's "Seussical")
(2013 Award Winner as Leading Player in Desert Foothills Theater's "Pippin")
(2012 Award Winner as Schroeder in Desert Foothills Theater's "You're a Good Man, Charlie Brown")

---

Jill Renner
TV Mini-series: Peacock TV's Angelyne (2021)
TV Series: Juror #8 in For the People (May 2, 2019)
TV Series: Uniformed Officer on FOX's STAR (Nov. 14, 2018)
https://www.instagram.com/jilljillyjilljill/
https://www.imdb.com/name/nm4397673/
https://www.jillrenner.com/
(2008 Award Winner as Mrs. Meers in Carlsbad High School's "Thoroughly Modern Millie")

---

Angourie Rice
TV Series: Siobhan Sheehan in HBO's Mare of Easttown (2021)
Film: Betty in Spider-Man: Far From Home (Opened July 2, 2019)
Film: Lisa in Ladies in Black (2018)
Film: Rhiannon in Every Day (2018)
Film: Amy in The Beguiled directed by Sofia Coppola (2017)
w/Elle Fanning, Nicole Kidman, Kirsten Dunst, Colin Farrell, & Emma Howard
https://www.instagram.com/angourierice/
https://twitter.com/angourierice
http://www.imdb.com/name/nm3886028/
(2017 Award Winner as Holly March in "The Nice Guys")

---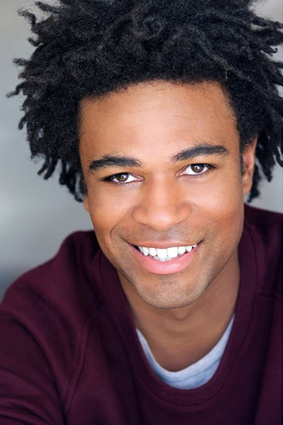 Zeno Robinson
TV: Jay-Pac in Hulu's Animaniacs (Nov. 20, 2020)
TV: Prince Harry in Netflix's Dragon Quest: Your Story (Feb. 13, 2020)
TV: Cyborg/Victor Stone in DC Universe's Young Justice: Outsiders (2019)
TV: Carter Brown and Threeno on Cartoon Network's Craig of the Creek (2018)
https://www.instagram.com/childish_gamzeno/
https://twitter.com/Zee_Know52
https://www.imdb.com/name/nm2993170/
(2011 Award Winner as Marley in Hamilton Academy's "Marley's Ghost")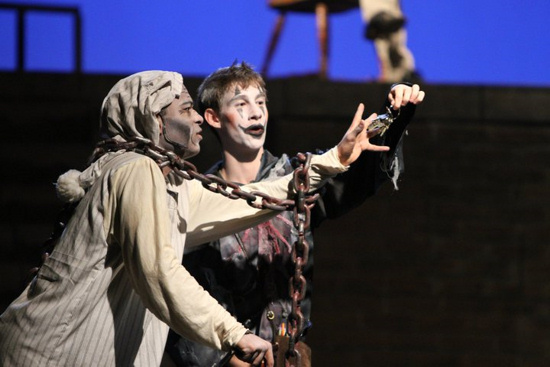 ---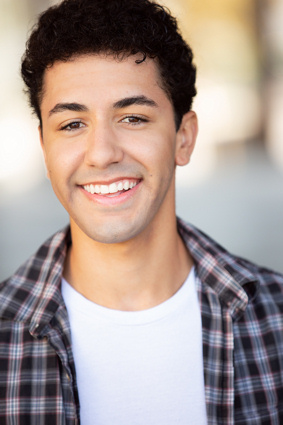 Anson Romney
World Premiere: Young Tony/Ensemble in Phoenix Theatre's Americano! (Jan. 29 - Feb. 23, 2020)
https://www.instagram.com/ansonrr/
(2018 Award Winner as Romeo in Spotlight Youth Theatre's "Romeo and Juliet")
(2017 Award Nominee as Seymour in Actor's Youth Theatre's "Little Shop of Horrors")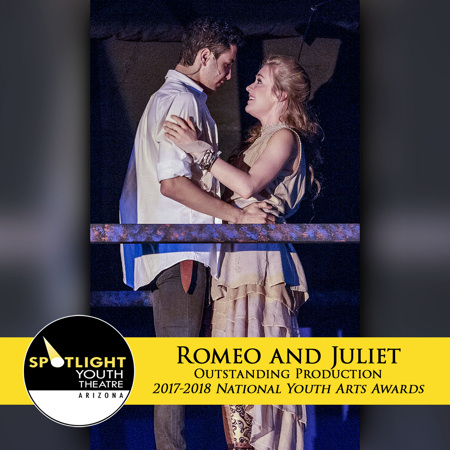 ---

Mia Ronn
Film: Florence in Clifford the Big Red Dog (Nov. 5, 2021)
TV: Savannah in ABC's Black-ish (2019-20)
https://www.imdb.com/name/nm7306074/
(2019 Award Winner as Rosalie Mullins in The Archer School for Girls' "School of Rock")
(2019 Award Nominee as Queen in The Archer School for Girls' "Mermaid")

---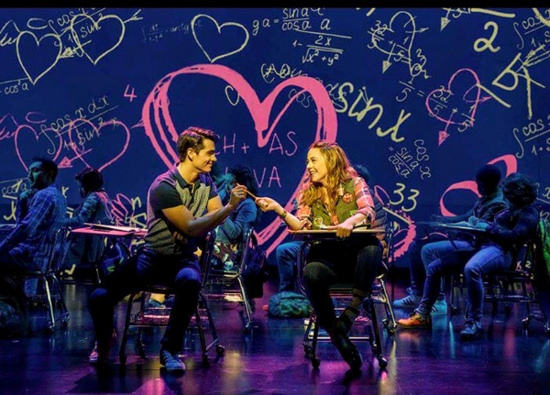 Kyle Selig
TV Special: Performer in Take Me to the World: A Sondheim 90th Birthday Celebration (Apr. 26, 2020)
TV Series: Travis in Madam Secretary (2019)
Broadway: Aaron Samuels in Mean Girls (2018-20)
World Premiere: Aaron Samuels in Mean Girls (2017)
Regional: Homer Hickam in The Old Globe's world premiere of October Sky
Broadway: Elder Price in Book of Mormon (2016)
https://www.instagram.com/kaselig/
https://twitter.com/kyleaselig
(2010 Award Winner as Don Lockwood in Academy for the Performing Arts' "Singin' in the Rain")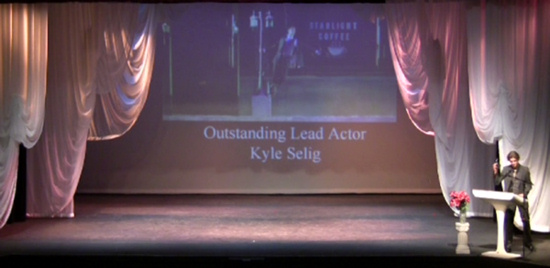 ---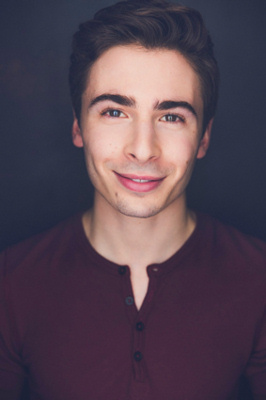 Michael Seltzer
Broadway: Ensemble in West Side Story (Previews Dec. 10, Opens Feb. 6, 2020)
https://www.michaelwilliamseltzer.com/
(2013 Award Winner & Performer as Emcee in Young Artists Ensemble's "Cabaret")

---

Lexi Sexton
TV Series: Adelaide Chang in Nickelodeon's The Casagrandes (2019-20)
https://www.imdb.com/name/nm10703854/
(2018 Award Winner & Performer as Tiny Tim in Morgan-Wixson's "A Winter's Tale")
(2019 Award Winner as Rabbit in Morgan-Wixson's "Winnie the Pooh KIDS")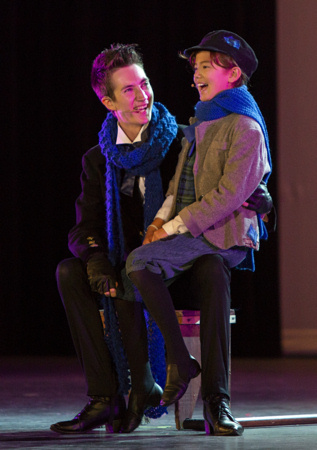 ---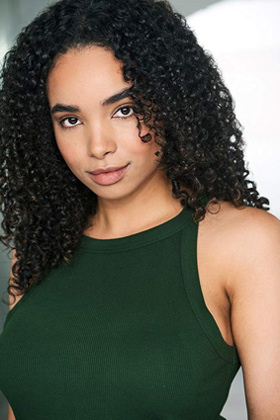 Madison Shamoun
TV Series: Lindsay in Netflix's #blackAF (April 17, 2020)
TV Series: Kim in Disney Channel's Sydney to the Max (April 3, 2020)
TV Series: Lily in ABC's Black-ish (Jan. 21, 2020)
https://www.instagram.com/madisonshamoun/
https://www.imdb.com/name/nm10035829/
(2013 Award Winner & Performer as Lucy in STAR Repertory Theatre's "13")
(2015 Award Winner as Motormouth Maybelle in STAR Repertory Theatre's "Hairspray")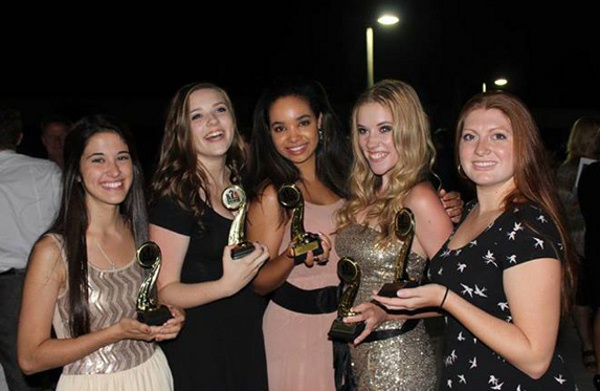 ---

Emma Shannon
TV Commercial: Girl in Ross' Holidays Happen Here Commercial (2020)
https://www.instagram.com/iamemmashannon/
https://www.imdb.com/name/nm4429026/
(2020 Award Winner as Moonface Martin in Millikan Middle School's "Anything Goes")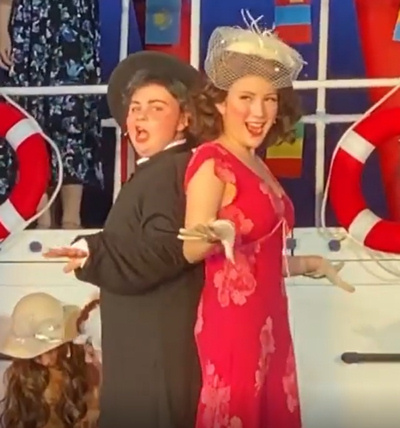 ---

Allison Sheppard
World Premiere: Eleven in Stranger Things: The Drive-Into Experience (2020)
https://www.instagram.com/allieshepps/
(2011 Award Winner & Performer as Jo March in Newport Harbor High School's "Little Women")
(2012 Award Winner as Georgia Hendricks in Newport Harbor High School's "Curtains")

---

Emily Skeggs
Film: Patty in Dinner in America (Sundance premiere Jan. 24, 2020)
TV Movie: Esme in Lifetime's Love You to Death (Jan. 26, 2019)
Film: Erin in The Miseducation of Cameron Post (2018)
TV: Young Roma Guy in When We Rise Miniseries (2017)
Broadway/Tony Nominee: Medium Alison in Fun Home (2015-16)
https://www.instagram.com/edskeggs/
https://twitter.com/EDSkeggs
http://www.emilyskeggs.com/
(2008 Award Winner as Oolie/Donna in LaGuardia's "City of Angels")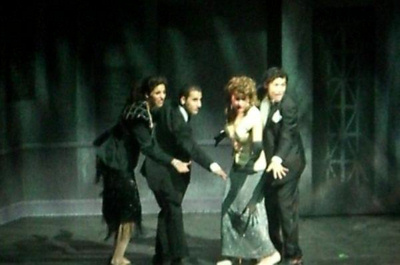 ---

Kelsey Lee Smith
Disney California Adventure Park: Anna in Frozen: Live at the Hyperion (2020)
https://www.instagram.com/kelseyleesmith_/
https://www.imdb.com/name/nm2719487/
(2014 Award Winner as Wendla in LACHSA's "Spring Awakening")

---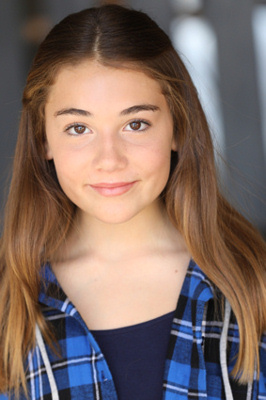 Clementine Lea Spieser
TV Series: Social Media Expert on Disney+'s Earth to Ned (Sep. 4, 2020)
https://www.instagram.com/clementinelea/
https://www.imdb.com/name/nm10742473/
(2020 Award Nominee as Dorothy in Portola Middle School's "The Wizard of Oz")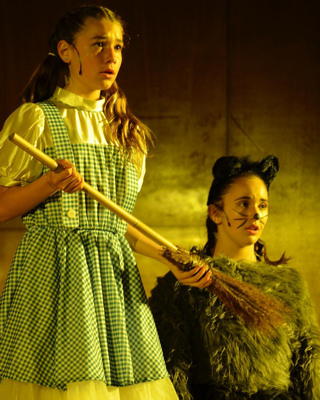 ---

Kim Steele
Broadway: Worker, u/s Persephone in Hadestown (Beg. Feb. 14, 2020)
Off-Broadway World Premiere: Maggie in Only Human (2019)
Broadway: Swing in My Fair Lady (2019)
Broadway: Swing; u/s Disco Donna in Summer: A Donna Summer Musical (2018-19)
Off-Broadway: Ensemble in Jerry Springer - The Opera (2018)
National Tour: Ensemble in Motown the Musical (2017)
https://www.instagram.com/therealkimsteele/
https://twitter.com/tweetsof_steele
(2009 Award Winner and Performer as Dorothy in El Camino High School's "The Wiz")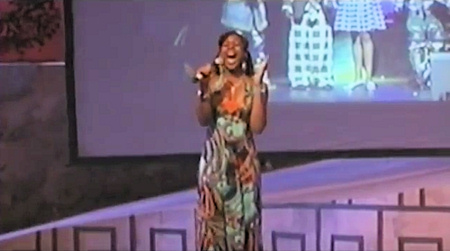 ---

Emma Rose Tarr
Disneyland: Rapunzel in Mickey and the Magical Map (2019-20)
https://www.instagram.com/emmarosetarr/
https://www.facebook.com/emmarosetarr/
(2014 Award Winner & Performer as Eponine in Classical Academy High School's "Les Miserables")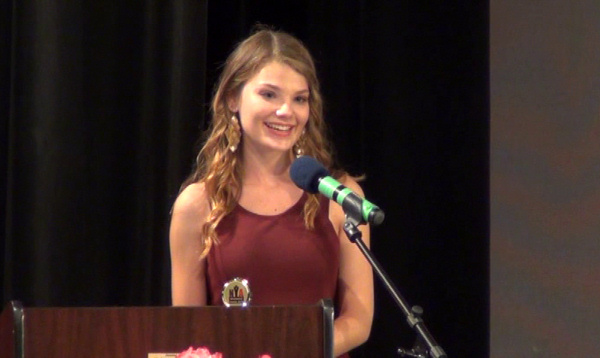 ---

Jacob Tremblay
Film: Flounder in The Little Mermaid
Film: Doctor Sleep (Opens Nov. 8, 2019)
https://www.instagram.com/jacobtremblay/
https://twitter.com/JacobTremblay
https://www.imdb.com/name/nm5016878/
(2018 Award Winner as Auggie in "Wonder")

---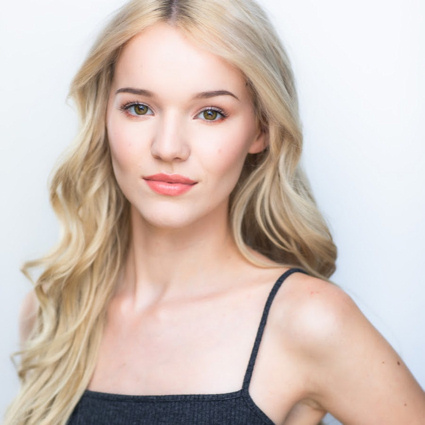 Naomi Turner
National Commercial: Featured in Fujifilm's instax mini 11 commercial (2020)
https://www.instagram.com/naomijoyturner/
(2019 Award Winner as Edwin Drood/Miss Alice Nutting in LACHSA's "The Mystery of Edwin Drood")

---

Ryan Vasquez
2020 Drama Desk Nomination for Man in Black/Duran in The Wrong Man
Off-Broadway World Premiere: Man in Black/Duran in The Wrong Man (Sep. 18 - Oct. 27, 2019)
Broadway: Ensemble, Alexander Hamilton/Aaron Burr u/s in Hamilton (2018-20)
National Tour: James Reynolds in First National Tour of Hamilton (2017-18)
http://www.ryanvasqueznyc.com/
https://www.instagram.com/itsryanvasquez/
https://twitter.com/itsryanvasquez
(2008 Award Winner as Jekyll/Hyde in CMT-San Jose's "Jekyll & Hyde")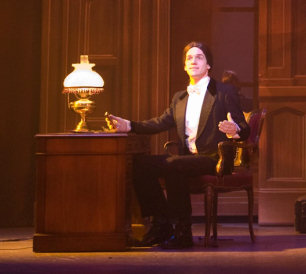 ---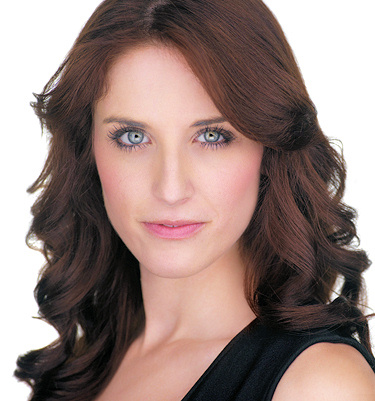 Michelle Vezilj
Film: Sherri in Murder Manual (May 21, 2020)
Film: Wendy Moore in Sargasso (Premiered at the Beverly Hills Film Festival April 3, 2019)
https://www.instagram.com/michellevezilj/
https://www.imdb.com/name/nm6280838/
(2007 Supporting Artist of the Year & Performer)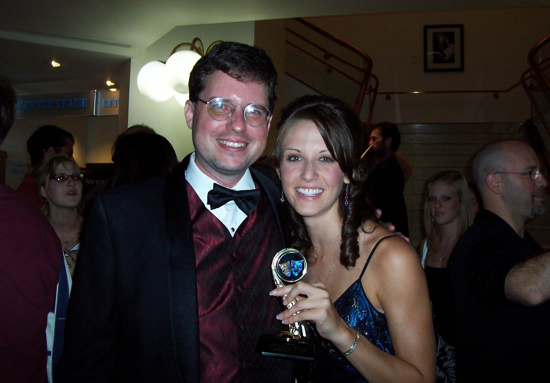 ---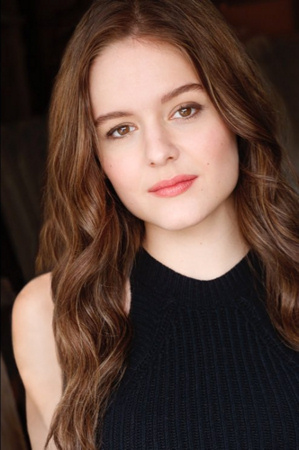 Izabela Vidovic
TV Mini-Series: Matty Ross in Veronica Mars on Hulu (2019)
TV Series: Isobel in iZombie: Season Four Episodes 8-11 (2018)
TV Series: Young Kara in Supergirl (2017-21)
Film: Via Pullman (daughter of Julia Roberts) in Wonder (2017)
TV: Taylor in The Fosters (2015-18)
https://www.instagram.com/izabelavidovic/
https://twitter.com/IzabelaVidovic
http://www.imdb.com/name/nm4207679/
(2013 Award Winner as Olivia Mead in "Christmas Angel")
(2014 Award Winner as Maddy Broker in "Homefront")
(2018 Award Winner as Via in "Wonder")

---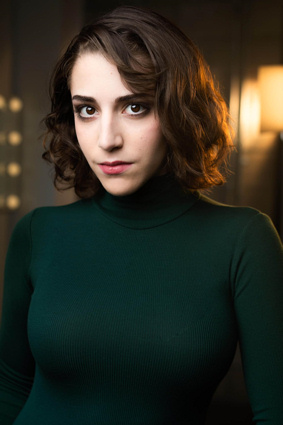 Antonia Vivino
World Premiere: Eleven in Stranger Things: The Drive-Into Experience (2020-21)
Disney California Adventure Park: Young Anna/Elsa in Frozen - Live at the Hyperion (2018-19)
National Tour: Ensemble in Rudolph the Red-Nosed Reindeer: The Musical (2017)
https://www.instagram.com/antoniavivino/
(2015 Award Winner as Lucy in PANIC! Productions' "13")
(2017 Artist of the Year and Performer)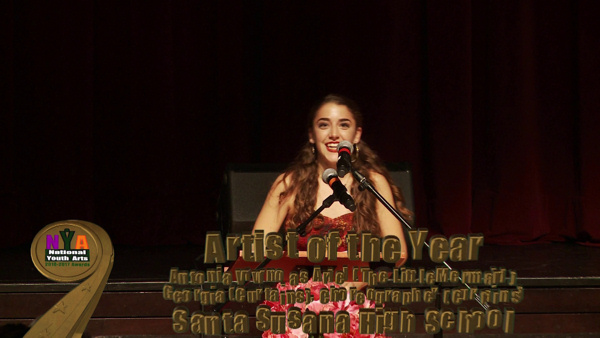 ---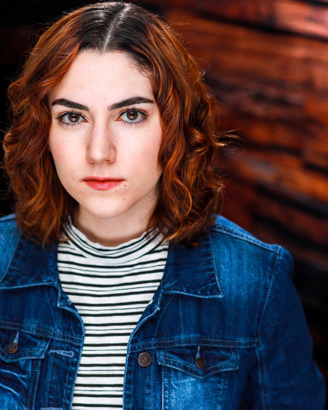 Natalia Vivino
National Tour: Ensemble/Elphaba Standby in Wicked (Beg. Sep. 13, 2019-20)
https://www.instagram.com/nataliavivino/
(2016 Award Nominee as Vivienne in Young Artists Ensemble's "Legally Blonde")
(2018 University Award Nominee as Natalie in Studio C's "All Shook Up")

---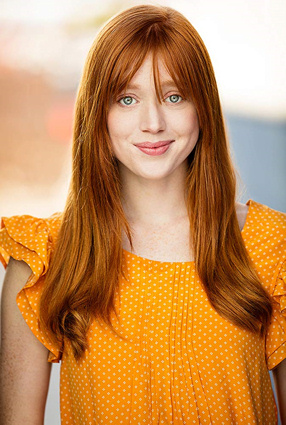 Chloe Warmoth
Film: Ugly Duck in Amazon Prime's Greatland (Nov. 1, 2020)
TV Movie: Jade in Lifetime's Kidnapped by a Classmate (Jan. 16, 2020)
2019 Young Artist Award: Coco in Fuller House
https://www.instagram.com/chloewarmoth/
https://www.imdb.com/name/nm7616406/
(2019 Award Winner as Persephone/Soldier/Medusa/Suitor in John Burroughs High School's "The Iliad, the Odyssey, and All of Greek Mythology (in 99 Minutes or Less)")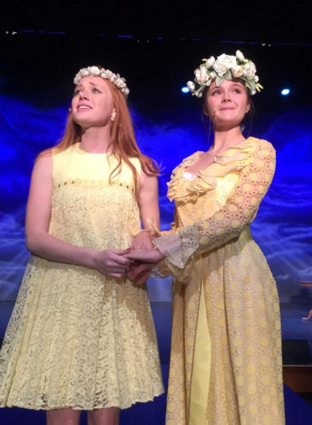 ---

Declan Whaley
TV Series: David Simmons in Criminal Minds (2017-20)
https://www.instagram.com/declanwhaley/
https://www.imdb.com/name/nm7524375/
(2017 Award Nominee in TOUT est Possible with Le PeTiT CiRqUe)
(2016 Award Nominee & Performer with Le PeTiT CiRqUe)

---

Peyton Woolf
TV Series: Barb on ABC's Agents of S.H.I.E.L.D. (June 10, 2020)
https://www.instagram.com/peytonwoolf/
https://www.imdb.com/name/nm7704267/
(2015 Award Winner as Logainne in DST's "The 25th Annual Putnam County Spelling Bee")
(2016 Award Nominee as Elle Woods in Desert Stages Theatre's "Legally Blonde")
(2017 Award Nominee as Ariel in "The Little Mermaid" & Mitchie in "Camp Rock" at DST)
(2017 Award Nominee for Choreography for DST's "School of Rock")
(2018 Award Nominee as Cinderella in DST's "Cinderella: A Ragtime Musical")
(2018 Award Winner as Juliet in Spotlight Youth Theatre's "Romeo & Juliet")

---

Sofia Wylie
TV Series: Gina in Disney+'s High School Musical: The Musical (2019-20)
https://www.instagram.com/sofia_wylie/
https://www.imdb.com/name/nm8402202/
(2020 Award Winner as Gina in Disney's "High School Musical: The Musical")
(2017 Award Nominee as Buffy in Disney Channel's "Andi Mack")
(2012 Oompa Loompa 2nd grader in Musical Theatre of Anthem's Outstanding Junior Production Winner "Willy Wonka")

---

Heather Youmans
TV Series: Soloist on FOX's I Can See Your Voice (Oct. 28, 2020)
https://www.instagram.com/heatheryoumans/
https://www.imdb.com/name/nm2418279/
https://www.heatheryoumans.com/
(2010 Award Winner as Jo in Rancho Buena Vista High School's "Little Women")