NYA Alumni in 2017!

With the end of 2017 we celebrate the many artists we lost this past year including Shawn Hathcock (2008 NYA Award Winner as The Baker in Greasepaint Youtheatre's Into the Woods and 2009 NYA Award Nominee as Bottom in Valley Youth Theatre's A Midsummer Night's Dream), as well as Chuck Berry, Tom Petty, Fats Domino, Al Jarreau, Glen Campbell, Barbara Cook, David Cassidy, Gregg Allman, Mary Tyler Moore, Robert Guillaume, Della Reese, Erin Moran, Jim Nabors, Adam West, Roger Moore, Geoge Romero, Sam Shepard, and Bill Paxton. We mourn their loss, but celebrate the lives they lived and all that they've inspired.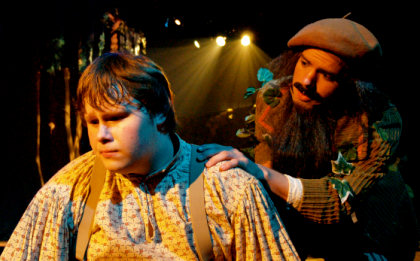 (Shawn Hathcock as The Baker in Greasepaint's Into the Woods)
We also celebrate a year that saw so many young artists either beginning or continuing to make exciting splashes in the arts, including several former NYA award winners and nominees. Below are a few of those achievements that we've heard about. Congratulations to all!

Arianna Afsar
Regional Theatre (Chicago): Elizabeth Schuyler Hamilton in "Hamilton" (2016-17)
https://twitter.com/ariannaafsar
(2008 Award Nominee as Gabriella Montez in J*Company's "Disney's High School Musical")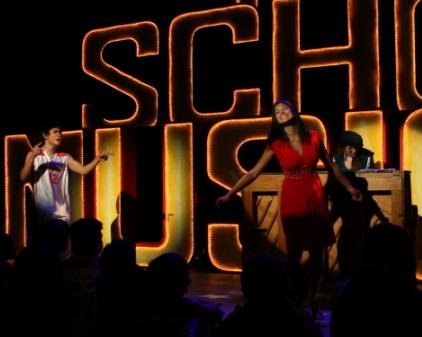 ---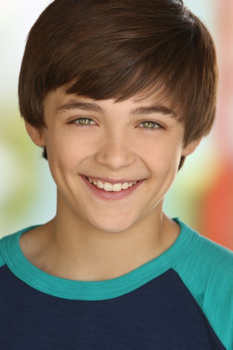 Asher Angel
TV: Jonah Beck in Disney Channel's Andi Mack
(Premieres online March 10, 2017 and broadcasts April 7 on The Disney Channel)
https://twitter.com/Asherdovangel
http://www.imdb.com/title/tt5195114/
(2013 Award Winner as Jojo in Desert Stages Theatre's "Seussical")
(2014 Award Winner as Jeremy Jacob in Greasepaint Youtheatre's "How I Became a Pirate")
(2015 Junior Artist of the Year and soloist)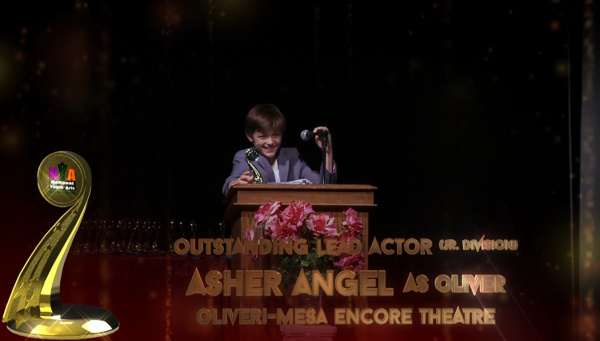 ---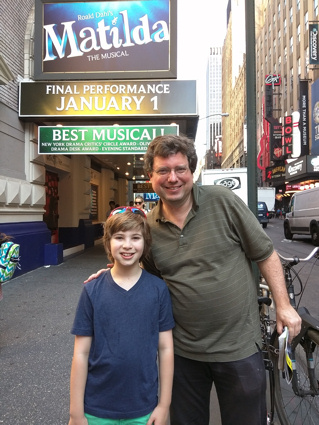 Noah Baird
TV: Boys Ensemble in "A Christmas Story: LIVE on FOX" on Dec. 17, 2017
Broadway: "Matilda" (2015-17)
http://www.noahrcbaird.com/
(2013 Award Nominee as Scarecrow in ACT-San Diego's "The Wizard of Oz")

---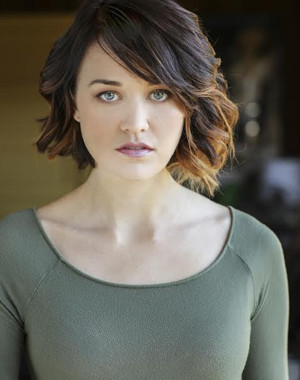 Maddie Shea Baldwin
First National Tour: Margo Crawford in "Bright Star" (2017-18)
World Premiere: "Back Home Again" (Jan. 11-21, 2017)
Broadway: "Bright Star" (2016)
http://www.maddiesheabaldwin.com/
https://twitter.com/madeline_shea1
(2009 Award Winner and soloist as Grizabella in San Diego Junior Theatre's "Cats")
(2010 Award Winner as Sally Brown in San Diego Junior Theatre's "You're a Good Man, Charlie Brown")
(2011 Award Winner as Mme. De la Grande Bouche in San Diego Junior Theatre's "Beauty and the Beast")
(2012 Nominee as Velma in San Diego Junior Theatre's "Hairspray")

---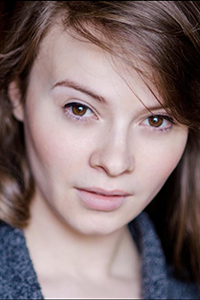 Carolyn Braver
World Premiere: Ami in Kill Local by the La Jolla Playhouse (Aug. 1-27, 2017)
World Premiere: Vita in Napoli, Brooklyn by the Long Wharf Theatre & Roundabout Theatre Company in New York (Feb. 16 – Mar. 12, 2017 at Long Wharf, and Jun. 9 – Sep. 3 at Roundabout)
Broadway: Zoe in "Airline Highway" (2015)
http://www.imdb.com/name/nm6202176/
(2007 Award Winner and performer as Beth in Valley Youth Theatre's "Little Women")
(2008 Award Winner and performer as Audrey in Valley Youth Theatre's "Little Shop of Horrors")

---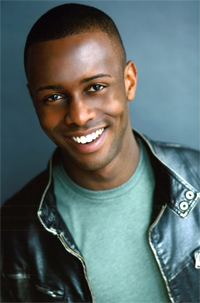 Josh Breckenridge
Broadway: Come From Away (Previews begin February 18, 2017)
Broadway: Olen Montgomery in The Scottsboro Boys (2010)
Broadway: Patron in The Ritz (2007)
(2003 Award Winner and performer as Albert Peterson in Moonlight Stage Productions' "Bye Bye Birdie")

---

Tristen Buettel
National Tour: Ensemble in Jersey Boys starting Sep. 24, 2017
(2011 Award Nominee as Audrey in Kidz Theater's "Little Shop of Horrors")
(2012 Award Winner as Leisl in Kidz Theater's "The Sound of Music")
(2013 Award Winner and Performer as Maureen in Kidz Theater's "Rent")

---

Will Callahan
National Tour: Pippin in Pippin (2017)
(2013 Award Nominee as Roger in Rent and Cliff in Kidz Theater's "Cabaret")
(2014 Award Winner as Cornelius Hackl in Professional Performing Arts School's "Hello, Dolly!")
(2015 Award Winner as Billy Flynn in Professional Performing Arts School's "Chicago")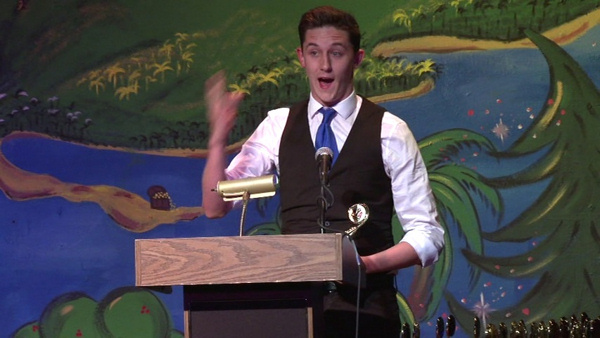 ---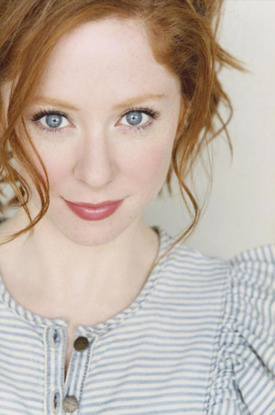 Kate Morgan Chadwick
World Premiere: Rebecca in the Dan Fogelberg musical "Part of the Plan"
@ Tennessee PAC (September 8-24, 2017)
http://www.imdb.com/name/nm3546548/
https://twitter.com/ChadwickKate
http://www.katemorganchadwick.com/
(2002 Award Winner as Miss Adelaide in San Diego Junior Theatre's "Guys and Dolls")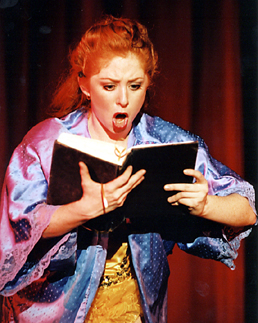 ---

Emma Dumont
TV: Lorna Dane/Polaris in FOX's "The Gifted" (2017)
https://twitter.com/EmmaDumont
http://www.imdb.com/name/nm2730808/
(2013 Award Winner as Melanie Segal in "Bunheads")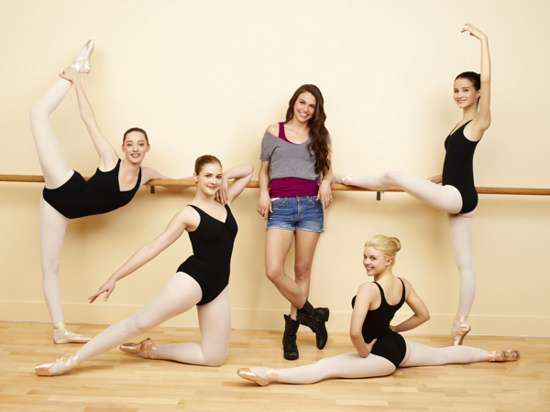 ---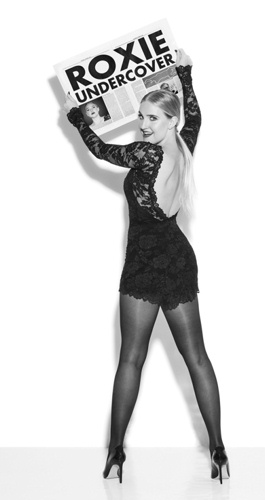 Veronica Dunne
Broadway: Roxie Hart in "Chicago" (Oct. 17-Nov. 26, 2016)
Film: Christy in "The Ninth Passenger" (2017)
TV: Marisa Clark in Disney Channel's "K.C. Undercover" (2015-17)
https://twitter.com/veronica_dunne
http://www.imdb.com/name/nm2765134/
(2011 Award Winner as Baker's Wife in Oaks Christian School's "Into the Woods")
(2012 Award Winner and soloist as Roxie in Young Artists Ensemble's "Chicago" and Audrey in High Street Arts Center's "Little Shop of Horrors")
(2013 Artist of the Year and performer)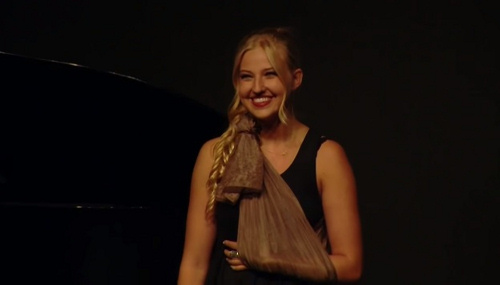 ---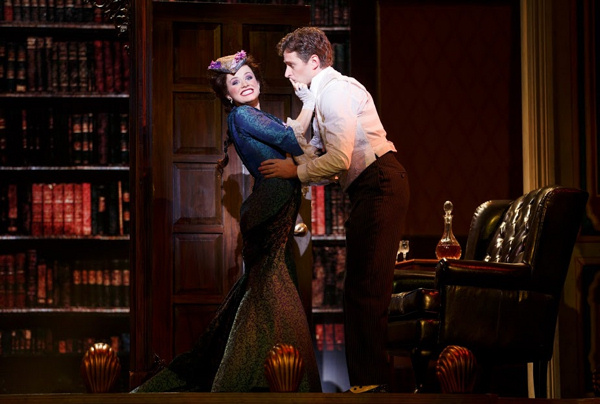 Adrienne Eller
National Tour: Phoebe in A Gentleman's Guide to Love and Murder (2015-March 12, 2017)
https://www.adrienneeller.com/
https://twitter.com/adrienneceller
(2009 Award Winner as Maureen Johnson in CMT-San Jose's "Rent")
(2010 Award Winner as Mrs. Lovett in Archbishop Mitty's "Sweeney Todd")
(2011 Award Winner as Janet van de Graaff in Archbishop Mitty's "The Drowsy Chaperone")

---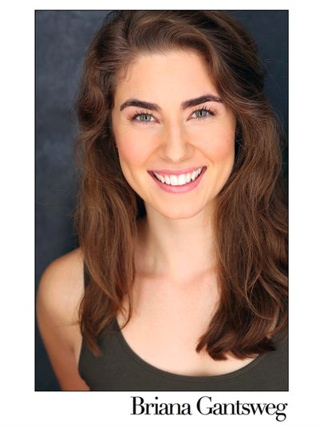 Briana Gantsweg
National Tour: Miss Barley in A Gentlemen's Guide to Love & Murder (Sep. 27, 2017 - May 13, 2018)
http://www.brianagantsweg.com/
(2009 Award Winner as Gertrude in Interlochen Arts Academy's "Seussical")

---

Elizabeth Gillies
TV: Fallon Carrington in Dynasty (airs on The CW beginning Oct. 11, 2017)
https://twitter.com/LizGillies
http://www.imdb.com/name/nm2566697/
(2009 Award Winner as Lucy in Broadway's "13")

---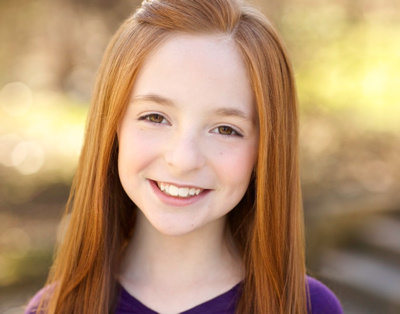 Katie Grgecic
National Tour: Brigitta in The Sound of Music (Starts September 1, 2017)
https://www.broadwayworld.com/people/Katie-Grgecic/
(2017 Award Winner as Veruca Salt in Pied Piper Youth Theater's "Willy Wonka")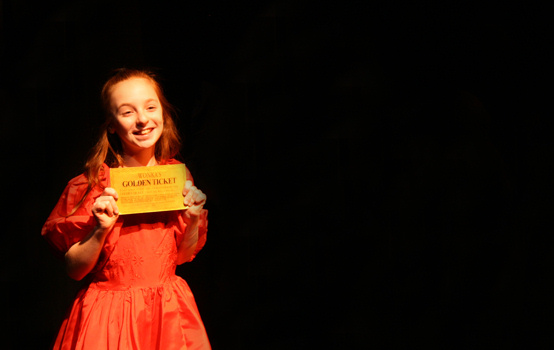 ---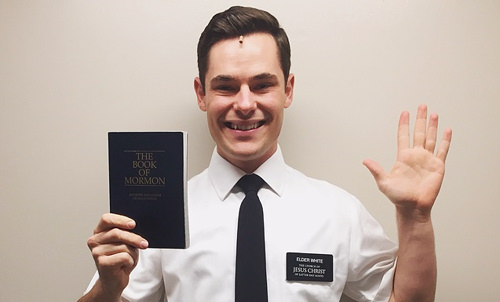 Jacob Haren
Broadway: Ensemble in "The Book of Mormon" (2017-18)
National Tour: Ensemble in "The Book of Mormon" (2016-17)
https://twitter.com/jacobdharen
http://www.jacobharen.com/
(2002 Award Winner as Jonathon in Encore Youth Theatre's "The Legend of Sleepy Hollow")
(2008 Award Nominee as Ryan Evans in Starlight Musical Theatre's "Disney's High School Musical")

---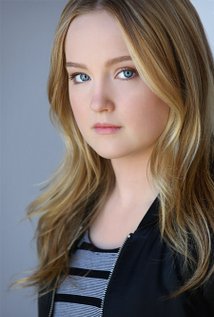 Emma Howard
Film: Emily in "The Beguiled" directed by Sofia Coppola (Opens June 30, 2017)
w/Elle Fanning, Nicole Kidman, Kirsten Dunst, Colin Farrell, & Oona Laurence
Broadway: performed with Sutton Foster in Violet (2013-14)
Broadway: Hortensia in original cast of Matilda (2012-13)
http://www.emmahoward.net/
http://www.imdb.com/name/nm5773826/
(2011 Award Winner as Oliver in MET2's "Oliver!")
(2016 Award Winner as Gertrude in MET2's "Seussical")
(2017 Artist of the Year and Performer)

---

Lindsay Joan
https://twitter.com/Iindsayjoan
National Tour: "Kinky Boots" (2017-18)
(2013 Award Winner as Little Red Riding Hood in STAR Repertory Theatre's "Into the Woods")
(2014 Award Winner as Eponine in STAR Repertory Theatre's "Les Miserables")
(2015 Award Winner as Dorothy in Westview Theatre's "The Wiz")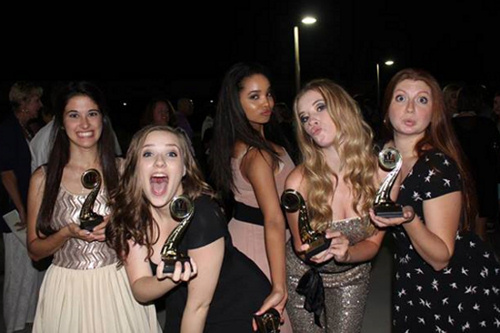 ---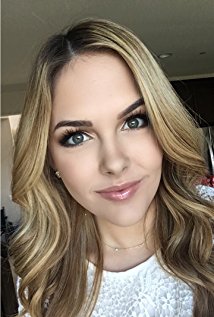 McKenzie Kruse
http://www.imdb.com/name/nm7699662/
Film: Arzu in "Chasing the Star" (Released September 5, 2017)
(2011 Award Nominee as Amber Von Tussle in El Camino High School's "Hairspray")
(2012 Award Nominee as Miss Flannery in Star Theatre Company's "Thoroughly Modern Millie")
(2013 Award Winner as Elle Woods in El Camino High School's "Legally Blonde")

---

Brennyn Lark
World Premiere: Tzipporah in Stephen Schwartz's "The Prince of Egypt" (Opens Oct. 6, 2017)
Broadway: Eponine in "Les Miserables" (2015-16)
https://twitter.com/BrennynLark
(2011 Award Winner and soloist as Aida in Kidz Theater's "Aida")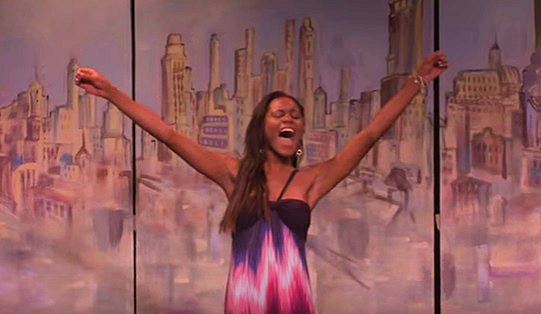 ---

Oona Laurence
Film: Amy in "The Beguiled" directed by Sofia Coppola (Opens June 30, 2017)
w/Elle Fanning, Nicole Kidman, Kirsten Dunst, Colin Farrell, & Emma Howard
Film: Natalie in Pete's Dragon (2016)
Broadway: Matilda in original cast of Matilda (2012-13)
http://www.imdb.com/name/nm4802218/
(2014 Award Winner as Matilda in Broadway's "Matilda")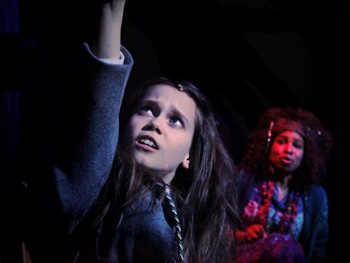 ---

Rachel Matthews
Film: Danielle in "Happy Death Day" (Released by Universal Studios on Oct. 13, 2017)
https://twitter.com/raylynn93
http://www.imdb.com/name/nm7847287/
(2011 Award Winner as Cinderella in Oaks Christian School's "Into the Woods")
(2012 Award Winner as Penelope Sycamore in Oaks Christian School's "You Can't Take It With You")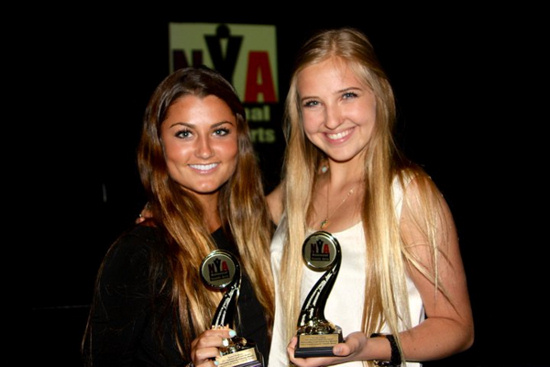 ---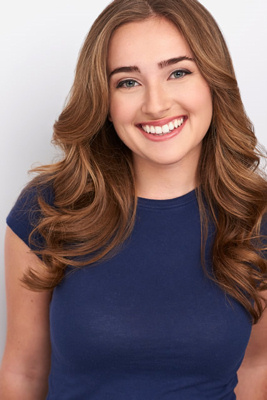 Lauren Mary Moore
National Tour: Ensemble in "A Christmas Story: The Musical" (Nov. 9 - Dec. 31, 2017)
https://twitter.com/laurenmarymoore
http://laurenmarymoore.com/
(2010 Award Winner and Performer as Cassie in Lighthouse Youth Theatre's "A Chorus Line")
(2011 Award Winner as Emily Webb in Lighthouse Youth Theatre's "Our Town")
(2012 Award Winner as Mayzie LaBird in Westchester Broadway Theatre's "Seussical")
(2013 Award Winner as Elle Woods in Lighthouse Youth Theatre's "Legally Blonde")
(2014 Award Winner as Eve in Lighthouse Youth Theatre's "Children of Eden")

---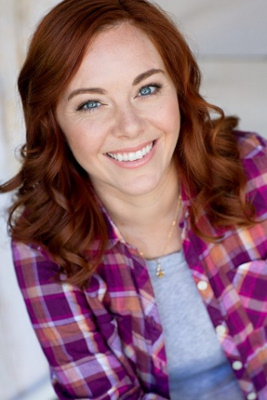 Carly Nykanen
Series: Handler Beth on Kings of Con (2016- 2017)
http://www.carlynykanen.com/
https://twitter.com/carlynykanen
http://www.imdb.com/name/nm3441575/
(2001 Award Winner as Hecuba in Granite Hills Acting Workshop's "The Trojan Women")
Pictured below as Rizzo in "Grease" at Granite Hills High School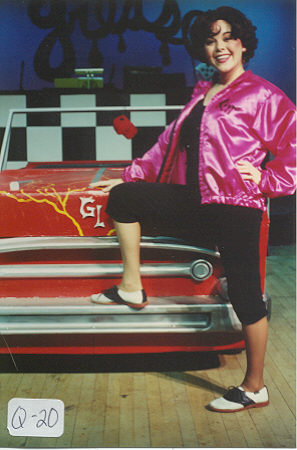 ---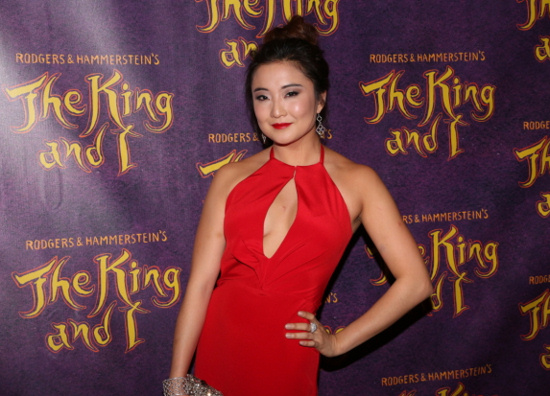 Ashley Park
World Premiere: Gretchen Wieners in Mean Girls (Opens October 31, 2017 in DC's National Theatre)
Broadway: Celeste #1/Waitress in Sunday in the Park with George (Feb. 11 - Apr. 23, 2017)
Broadway: Tuptim in The King and I (2015-16)
https://twitter.com/ashleyparklady
(2009 Award Winner as Little Sally in Pioneer Theatre Guild's "Urinetown")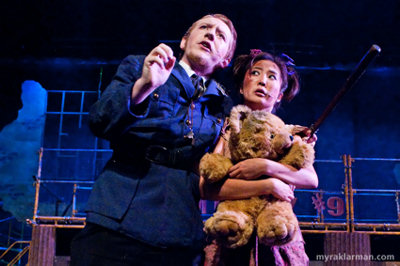 ---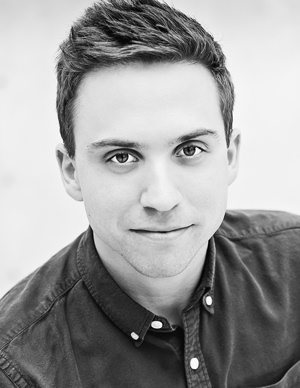 Taylor Peckham
National Tour: Musical Director of Jersey Boys
(2008 Award Winner as Fagin in CYT's "Oliver")
(2009 Award Winner as Hook in CYT's "Peter Pan")
(2010 Award Winner for Music Direction for CYT's "Annie" & "Seussical", Rock Academy's "Joseph", Temecula's "Seven Brides for Seven Brothers")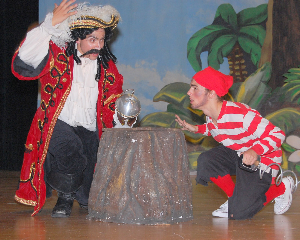 ---

Brittney Peters
Tour: Alexander in "Alexander Who's Not Not Not Not Not Not Going To Move" (2017)
https://twitter.com/strawberry_brit
(2015 Award Winner as Wednesday Addams in Actor's Youth Theatre's "The Addams Family")
(2013 Award Winner and Performer as Jan in Red Mountain High School's "Grease")
(2012 Award Nominee as Eponine in Actor's Youth Theatre's "Les Miserables")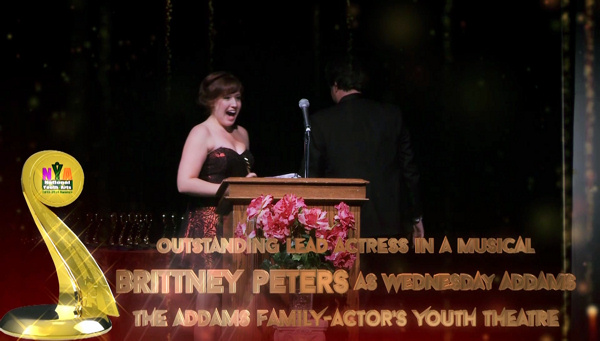 ---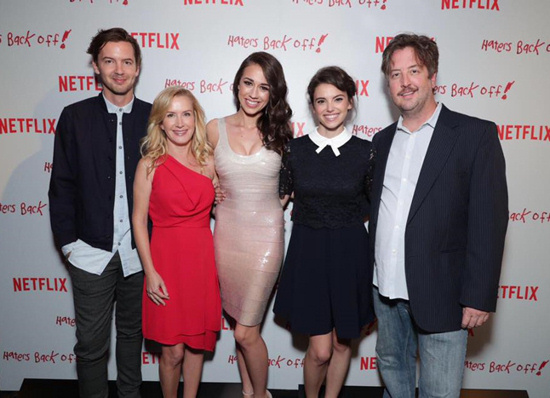 Francesca Reale
TV: Emily in Netflix's "Haters Back Off!" (2016-17)
https://twitter.com/franlreale
http://www.imdb.com/name/nm5590588/
(2012 Award Winner and Performer for Outstanding Youth Choreography at the Hamilton Academy of Music)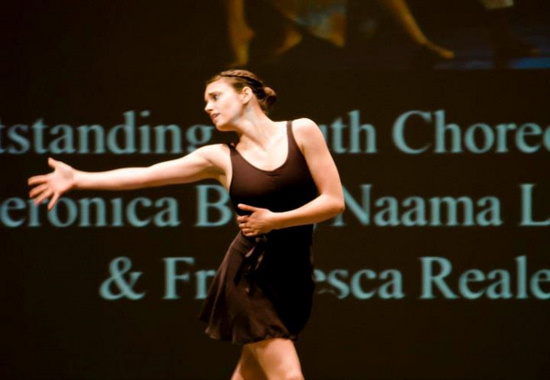 ---

Rachel Redleaf
TV: Beth in Netflix's "Atypical" (August 2017)
http://www.imdb.com/name/nm6637304/
http://rachelredleaf.com/
(2011 Award Winner as LeFou in Desert Stages Theatre's "Beauty and the Beast")
(2012 Award Winner as Wicked Witch in Desert Stages Theatre's "The Wizard of Oz")
(2013 Award Winner as Ursula in Desert Stages Theatre's "The Little Mermaid")
(2014 Artist of the Year)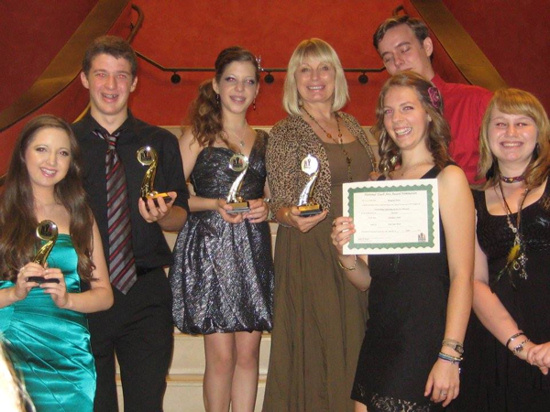 ---

Kyle Selig
World Premiere: Aaron Samuels in Mean Girls (Opens October 31, 2017 in DC's National Theatre)
Regional: Homer Hickam in The Old Globe's world premiere of October Sky
Broadway: Elder Price in Book of Mormon (2016)
https://twitter.com/kyleaselig
(2010 Award Winner as Don Lockwood in Academy for the Performing Arts' "Singin' in the Rain")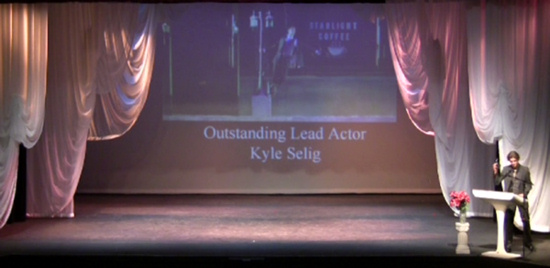 ---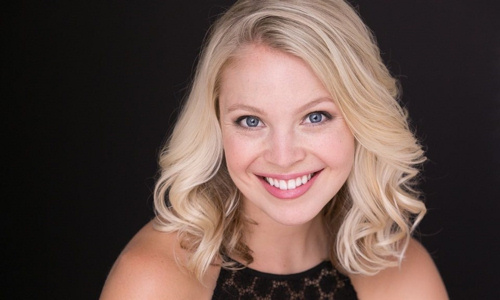 Kelsey Shaw
National Tour: Ensemble & Grace u/s in "Annie" (2016-17)
(2010 Award Winner as Belle in MET2's "Beauty and the Beast")
(2011 Artist of the Year and soloist)
(2012 Nominee as Grace Farrell in MET2's "Annie")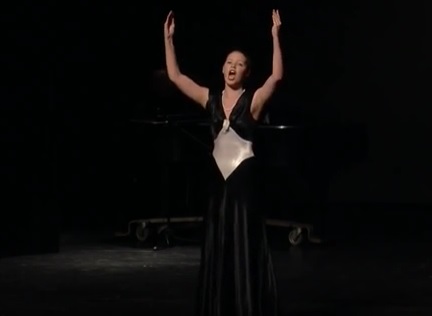 ---

Emily Skeggs
TV: Young Roma Guy in When We Rise Miniseries (2017)
Broadway/Tony Nominee: Medium Alison in Fun Home (2015-16)
https://twitter.com/EDSkeggs
http://www.emilyskeggs.com/
(2008 Award Winner as Oolie/Donna in LaGuardia's "City of Angels")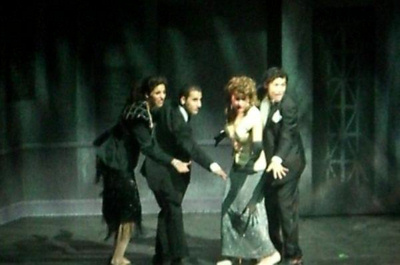 ---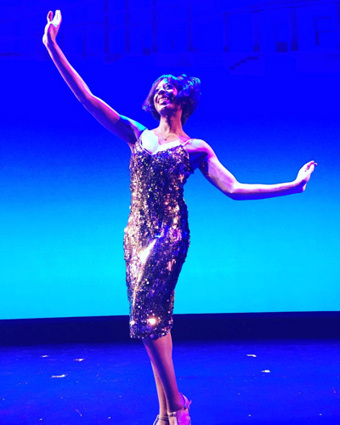 Kimberly Ann Steele
National Tour: Ensemble in Motown the Musical (Beginning Jan. 11, 2017)
https://twitter.com/tweetsof_steele
(2009 Award Winner and Performer as Dorothy in El Camino High School's "The Wiz")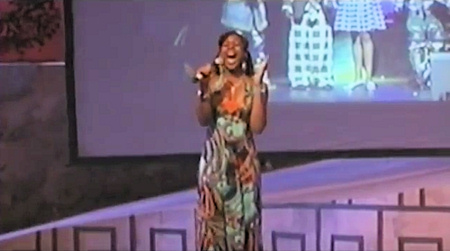 ---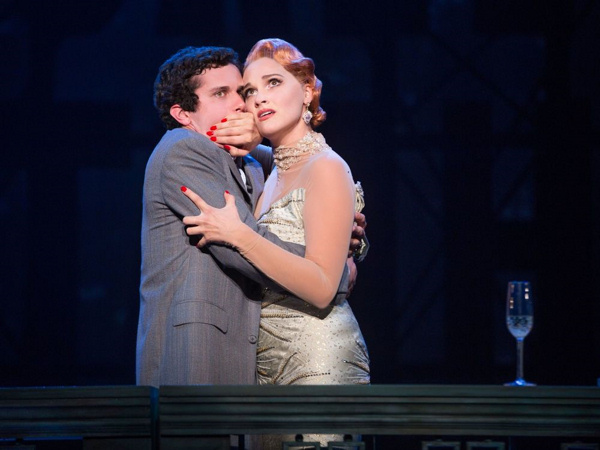 Emma Stratton
http://www.emmastratton.com
Broadway: Swing in Prince of Broadway (Previews start Aug. 3, 2017, Opens Aug. 24)
National Tour: Helen Sinclair in Bullets Over Broadway (2015-16)
(2008 Award Winner and performer as Amneris in J*Company's "Aida")
(2010 Award Winner and performer as Meredith Parker in Canyon Crest Academy's "Bat Boy"
pictured below singing at the ceremony with fellow award winner Erin Wuthrich/Ryn Weaver of "Octahate")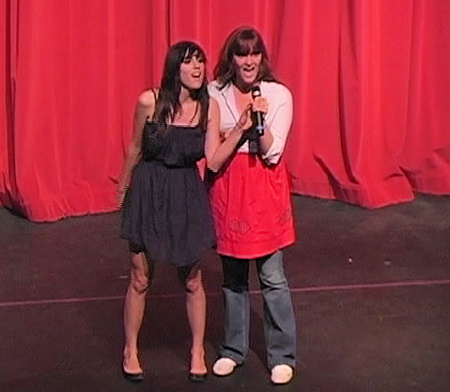 ---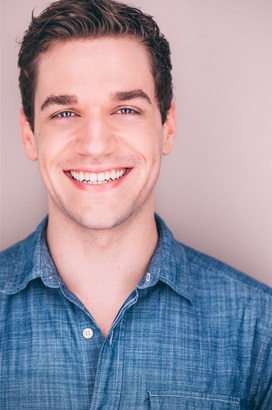 Ryan Vasquez
http://www.ryanvasqueznyc.com/
National Tour: James Reynolds in First National Tour of Hamilton (2017-18)
https://twitter.com/itsryanvasquez
(2008 Award Winner as Jekyll/Hyde in CMT-San Jose's "Jekyll & Hyde")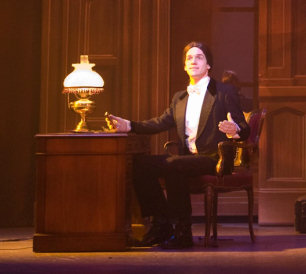 ---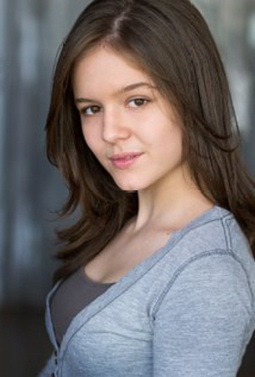 Izabela Vidovic
Film: Via Pullman (daughter of Julia Roberts) in "Wonder" (Opens Nov. 17, 2017)
TV: Taylor in "The Fosters" (2015-16)
https://twitter.com/IzabelaVidovic
http://www.imdb.com/name/nm4207679/
(2013 Award Winner as Olivia Mead in "Christmas Angel")
(2014 Award Winner as Maddy Broker in "Homefront")

---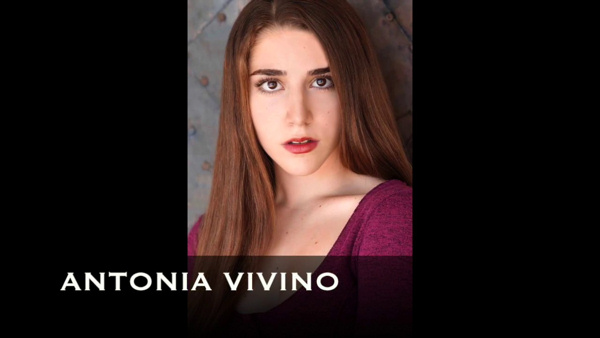 Antonia Vivino
National Tour: Ensemble in "Rudolph the Red-Nosed Reindeer: The Musical" (Nov. 11 - Dec. 23, 2017)
(2015 Award Winner as Lucy in PANIC! Productions' "13")
(2017 Artist of the Year and Performer)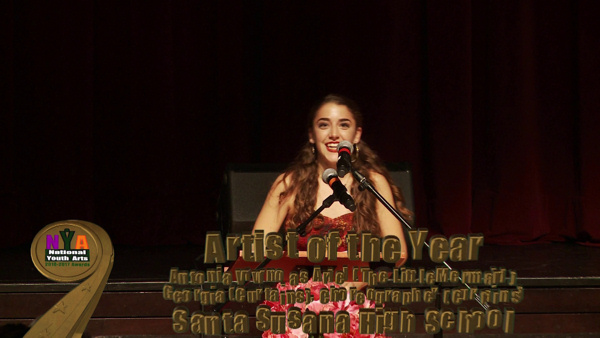 ---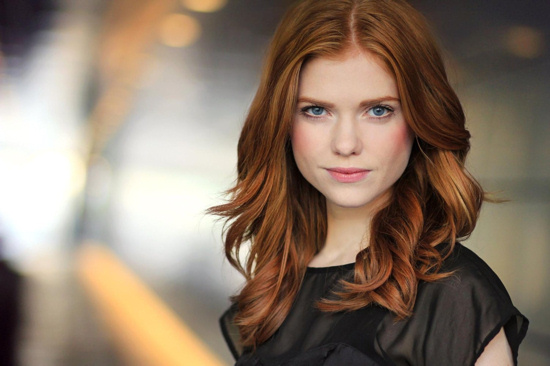 Megan West
Film: Jaclyn in "The Eyes" (Opens in theaters April 7, 2017)
TV: Guest Role of Heather in "This Is Us" (2016)
https://twitter.com/theMeganWest
http://www.imdb.com/name/nm6001174/
(2009 Award Winner as Lois/Bianca in Houston School of Performing and Visual Arts's "Kiss Me, Kate")

---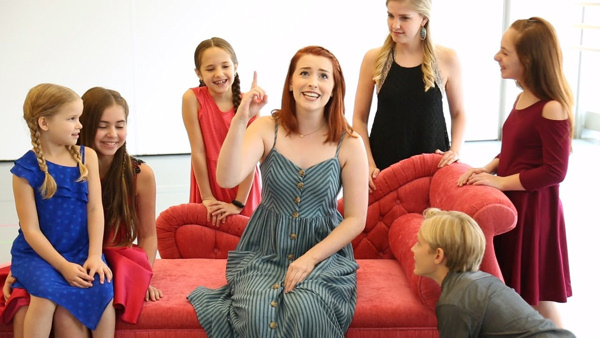 Jill-Christine Wiley
National Tour: Maria in The Sound of Music (Starts September 1, 2017)
https://twitter.com/JillCWiley
http://www.jill-christinewiley.com/
(2011 Award Winner and soloist as Marian Paroo in Penn Manor's "The Music Man")

---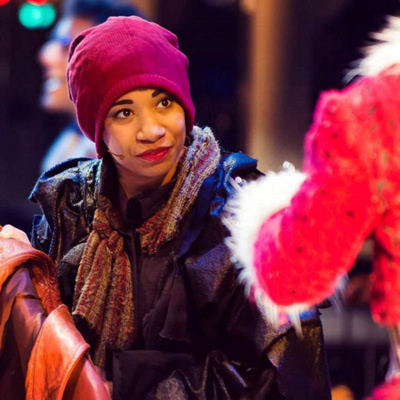 Alexis Louise Young
National Tour: "RENT" 20th Anniversary Tour (2016-2017)
https://twitter.com/mslexilouyou
(2011 Award Nominee as Maria in Classical Academy's "West Side Story")
(2012 Award Winner and Soloist as Dorothy in Carlsbad Community Theatre's "The Wiz")