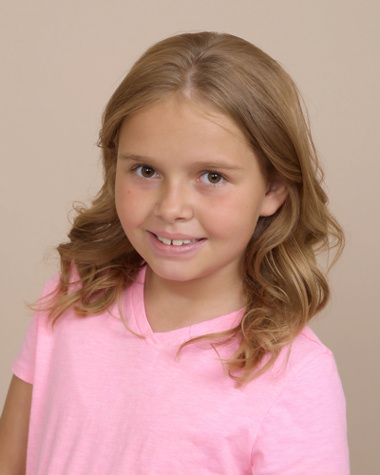 Sara L. Drago
Glendale, AZ
WebsiteBorn:
2008
Height:
4' 7"
Weight:
77
Hair:
Sandy Blonde
Eyes:
Light Brown
Videos:
https://youtu.be/4gwST4J6RBw
https://youtu.be/Phs2zzX7vCs
https://youtu.be/F1VeT4Rksgw
Bio:
Sara is thrilled about just being Cast as Susan in Miracle on 34th Street, and hopes to be on this Page! She is a 10-year-old, fifth grader at Copperwood Elementary school in Glendale, Arizona. Sara is currently taking Voice lessons at Washburn Studios in Peoria, Arizona. and just completed her Second recital. She's done Ten (10) Community and musical Theater shows since Spring 2016, and is in rehearsal for 3 more, having done Shrek Jr! (Stage Dreams youth Theater), Willy Wonka Jr (SYT), and The Best Christmas Pageant Ever with Spotlight Youth Theatre (twice), Aladdin, Jr. at Starlight community Theater, and a Star turn as Gypsy Woman in RAPUNZEL! RAPUNZEL: A VERY HAIRY FAIRY TALE with Pinnacle Creative Arts Studios in Phoenix.