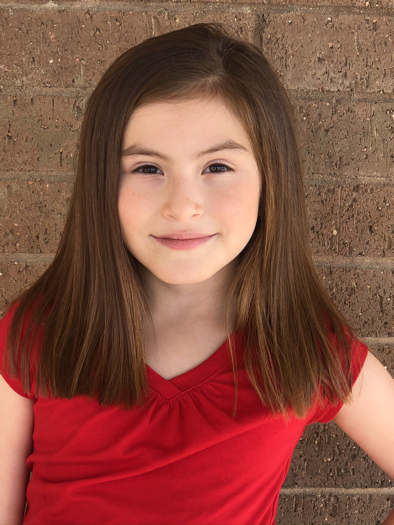 McKenzie Lopezlira
Phoenix, AZ
RésuméBorn:
2011
Height:
5' 2"
Weight:
65
Hair:
Light Brown
Eyes:
Brown
Videos:
https://youtu.be/-3JnNk8AlQA
https://youtu.be/2D5Grx3yims
https://youtu.be/g9FINeQJs68
Bio:
McKenzie discovered her love for theatre at the age of six in her first show, Shrek Jr. when she played the role of a fox. Since then she has been in numerous shows in theatres across the valley. Her favorite roles include Young Anna, which earned her an ariZoni Theatre Award of Excellence and an NYA Nomination (Disney's Frozen Jr., Spotlight Youth Theatre), Molly, for which she was also nominated for an NYA (Annie, Scottsdale Desert Stages Theatre), and Marta Von Trapp (Sound of Music, Desert Foothills Theatre). McKenzie hopes to pursue a career in musical theatre and perform on Broadway.